You want to get into some walleye? They can be found in many of our region's rivers, from the Susquehanna in both Maryland and Pennsylvania down to the New River in Virginia. And a great way to target 'em is with the "Hangy-Hangy." We spoke with walleye sharpie Dave McCollum to find out about the tactic, which he often employs when targeting this species.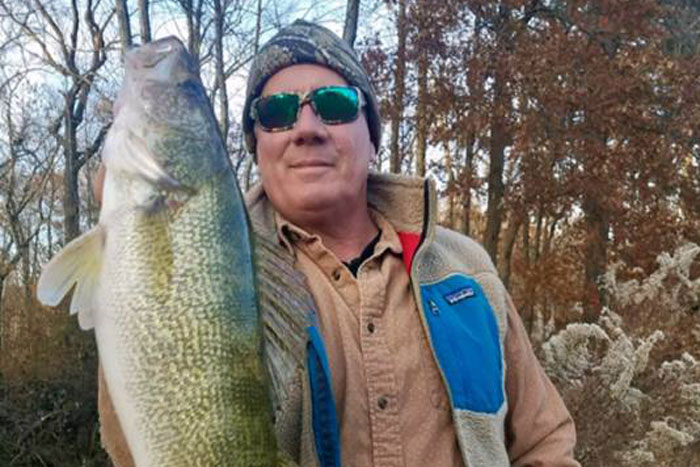 Rig up with a lipped crankbait in the three- to five-inch size range.
Locate a rip, hole, or boulder that looks like a likely area walleye might be hiding, and position yourself or your boat up-current.
Cast or float the crankbait into the zone, close the bail, and let the crankbait swim in the current as you "hang" it there.
Swing your rod tip left or right to adjust position, and lower or raise the tip to adjust depth.
Dave also mentions that you can use the Hangy-Hangy or a slight variation thereof with soft plastic lures that have built-in action, such as twister tails. However, these have a higher likelihood of sinking a bit too low and snagging in the rocks if you choose a jig head that's too heavy. The technique may also be more or less effective depending on how strong the current is in any given area. Obviously, if you're fishing in a slow-moving pool that doesn't have enough current to keep the lure working, it's not an ideal situation for applying this tactic.
The Hangy-Hangy can come in handy when you're targeting other species, too. Smallmouth bass is another river-dwelling fish that can be fooled into striking this way. And it can even prove fruitful when you're targeting wild trout in some situations. So the next time you find yourself in an appropriate area with sufficient current and a crankbait on the end of your line, consider giving the Hangy-Hangy a shot.