People were catching flounder long before jigging for them came into vogue, and old -school tactics still work like a charm on them in this day and age. Whether you enjoy fishing with bait or you want to set out an extra line and sit it in a rod holder while you work a more active rod, here's how to do it the traditionalist way.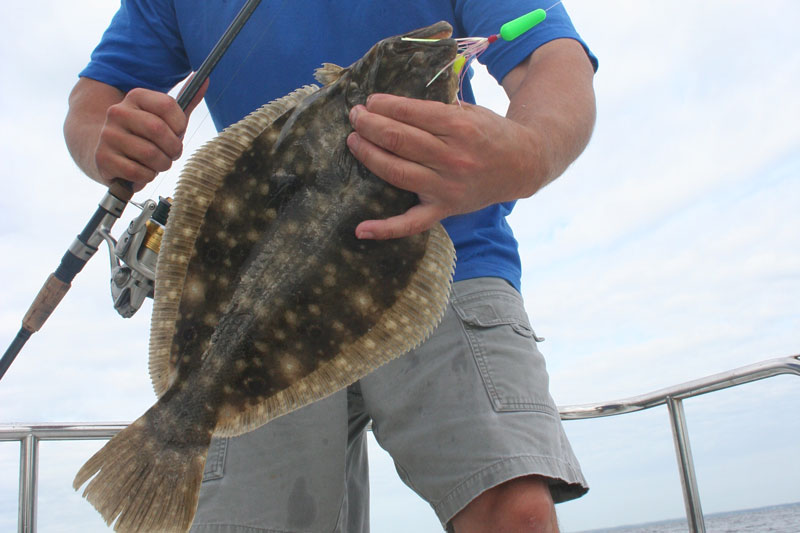 Rig up with a Fluke Killer, Spin-N-Glo, or a similar rig. Cut squid strips about half an inch wide and three or four inches long, and slide one onto the hook. Then take a large bull minnow and add it to the hook as well, going in through the lower jaw and out through the upper jaw.
Drift your squid/minnow sandwich along the edges of channels and shoals. If you get a bite pay attention to depth and focus on similar depth ranges.
When you get a bite DO NOT set the hook right away. When taking a bait flounder will grab the tail end first and you'll usually feel a nibble-nibble-nibble. Set the hook now, and you'll just rip the bait off. Wait until you feel the slow thump-thump-thump of the fish swimming off, and you'll then be able to get a solid hook-set.
To learn more about flounder fishing be sure to see: