Look at the dozens and dozens of fishboat reviews on the pages of FishTalkMag, and you'll notice that center console boats account for the majority of them. In fact, about 70 percent of the fishing boats we review are center consoles. And most anglers understand why center console boats are ideal from the fishing perspective: they allow for 360-degree fishability, maximize deck space, provide a bow cockpit as well as an aft cockpit, and can be designed with more or less specificity to target specific fisheries and fishing tactics. But there's more to this story.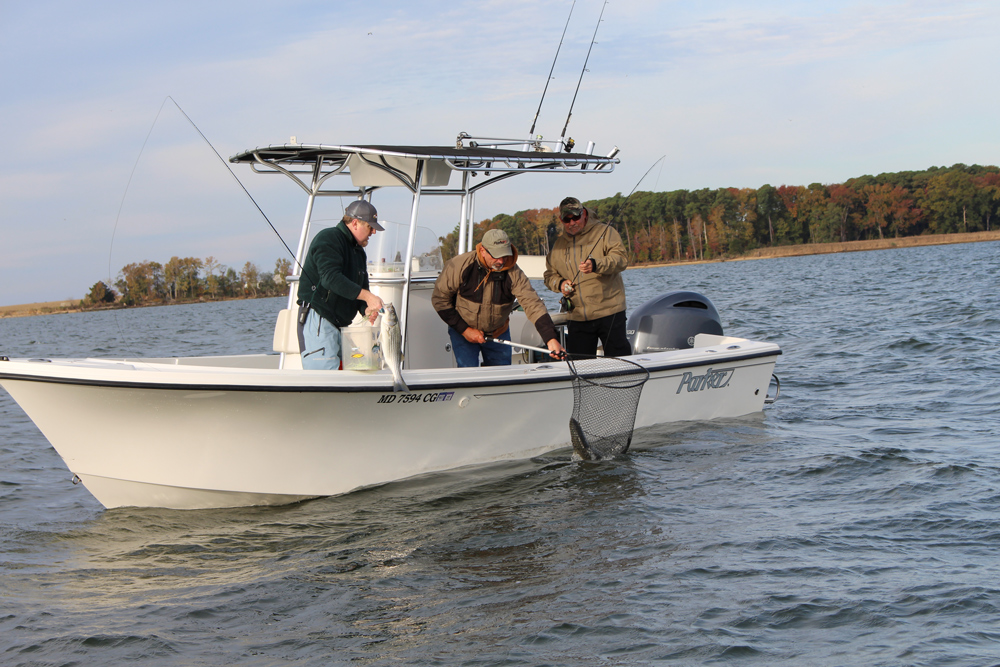 What is a Center Console?
Sure, the question seems simplistic, but just to make sure we're all on the same page: center console boats are defined by the simple fact that they have a helm station mounted at a console in or near the center of the boat. Boats with full-blown cabins aren't center consoles even if they have a centered steering station, and boats with consoles to either side (one for the captain and another for a passenger) are generally called dual console boats.
Beyond that, the stern and bow cockpits of a center console are generally open, and at most may have seating or fishing accessories such as livewells. Center console boats can have a variety of propulsion systems including inboards and stern drives, but today, the vast majority of the center console boats out there are powered by outboard engines.

Why Center Consoles Work for Families
Many of us enjoy fishing with the entire family aboard, and in this regard, center consoles excel. Virtually all models over 21 or so feet in length have that one thing people of all persuasions can appreciate: a head inside the console. And truth be told, beyond that most of the time the cabin on most fishing boats is relegated to stowage and little else. As long as a center console has a T-top it offers protection from the sun and rain, and the sleeping quarters and galley facilities – while certainly nice to have – are rarely utilized by most anglers.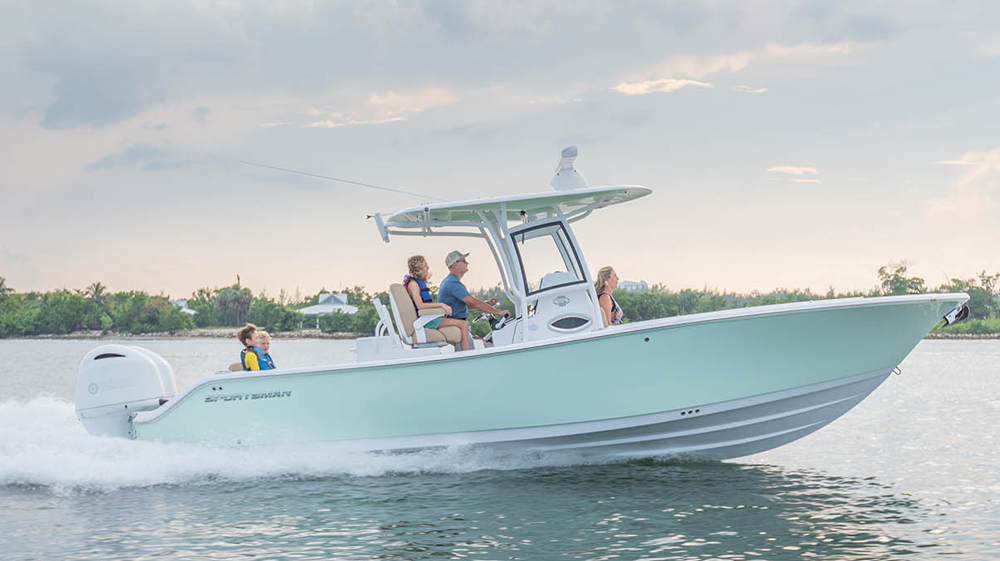 Another aspect that explains why center console boats work so well with families is their versatility. You want to pull the kids around on a tow-toy, or water skis? Setting aside for the moment the fact that both activities are a tragic loss of perfectly good fishing time, note that with a center console it's perfectly do-able. The family wants to cruise across the bay to a waterfront restaurant? A center console is no better nor any worse for the job than a similarly-sized bowrider or cruiser.
Center Console Advantages
Beyond fishing and family, there are a number of advantages center console boats hold over many other designs. Since there's no cabin nor accommodations, they're often a bit less expensive than similar sized express or convertible boats. They also tend to be lighter than these other designs, which means they can perform better with equal horsepower, have more range, and are easier to trailer. Maintenance is also minimized, since most center consoles require little more than a quick freshwater scrub and flushing the outboards, after use in saltwater. (Read Save Your Outboard Engine, to get some tips on the other basic forms of outboard engine maintenance you need to know about).
Center Console Disadvantages
On the flip-side, anyone considering a center console should remember that they do offer less weather protection than most cabin boats. On small models, dry and secure stowage space may be limited. The vast majority of the models out there (excepting very large center console yachts, like the Grady-White 456 Canyon or the 53 foot HCB Suenos) don't have overnight accommodations, or at most have a simple berth running through the console and under the deck. And unless you get one with a tower you may be at a bit of a disadvantage when it comes to forms of fishing that require you to spot the fish, like bait-and-switch trolling for billfish or sight-fishing for cobia.
Choosing the Best Center Console
One more thing you could list as either an advantage or a disadvantage is the fact that choosing the best center console for your needs presents a boat-buyer with virtually limitless choices. There are center consoles out there of all shapes, sizes, prices, and designs, ranging from skiffs to yachts. Bay boats, flats boats, deck boats, canyon-runners – there are even some center console pontoon boat fishing boats.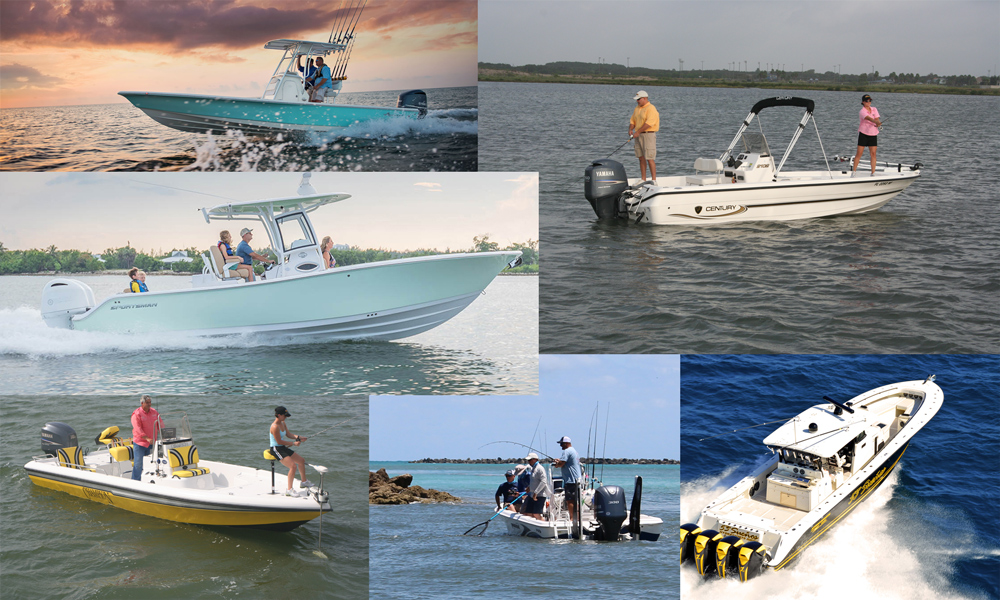 When it comes to choosing the best center console for your needs, there's only one way to go about the task: spend lots of time on many different makes, models, and designs. Go out for sea trials, and whenever possible wet a line. And, of course, stay tuned to FishTalk to check out new fishboat reviews, each and every month.
Editor's note: For those who are new to boating and are unsure of what design might be best for their needs, we'd suggest going to the boats.com Explore site, which does a pretty good job of listing out and explaining the alternatives. There's also a decent break-down of your options at Discover Boating. If you're looking for used boats of all sorts of types and sizes, you can check out sites like Rightboat.