Lower Chesapeake Bay Fishing Report, January 28 Update:
The number of anglers who've headed out to catch and release rockfish during the past couple weeks has been slim, which could be accounting for part of why the Tackle Box didn't have much to report this week. At the warm-water discharges, meanwhile, there are a few stripers in town. Contributor Eric Packard hit the Morgantown plant one afternoon this week and while the bite was very slow, they did enjoy two hook-ups on fish over 40 inches. He said the water temp wasn't elevated and it appeared the plant wasn't active, and other anglers they spoke with there described catching a single fish every other trip or so.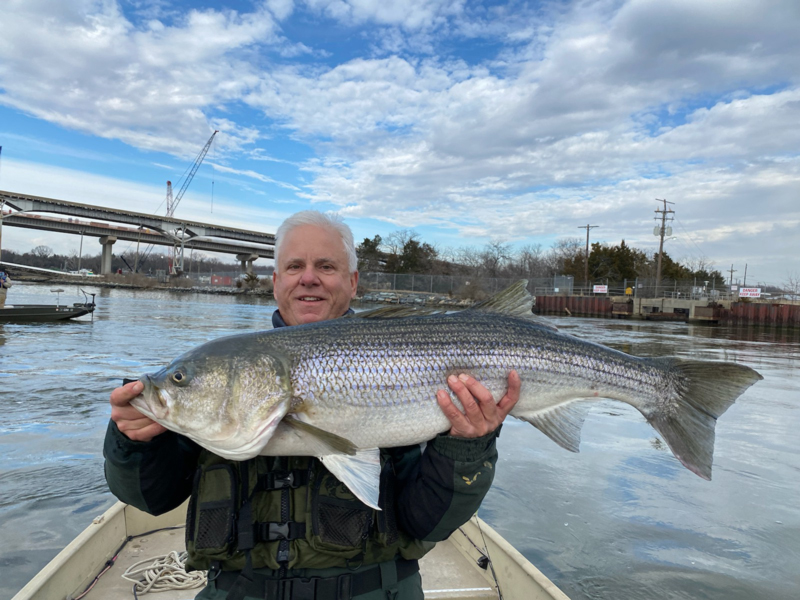 White and yellow perch fishing is best for cooler-filling action right now, in tributary coves, creeks, deep holes, and pockets there are perch to be found. Most areas remain ice-free although some low-current areas not exposed to the wind have been skimming and opening back up from day to day.
---
Lower Chesapeake Bay Fishing Report, January 20 Update:
Anglers who hit the water this week were rewarded with serene sights. That is, serene due to an absence of other people. High winds and generally foul weather caused the rather barren water to be slightly unfriendly and only a few anglers decided to brave the weather. We had one report from an angler who went after catch and release stripers and had nada to report, but generally all has been quiet. Catfish were more of a prize than anything else this week, with some fat ones coming from the waters of the Upper Potomac. We had a photo-confirmed report of a chunky 27-incher, alongside a 23. Leaving cut baits on bottom is the ticket to landing them, and the juicier the bait the better.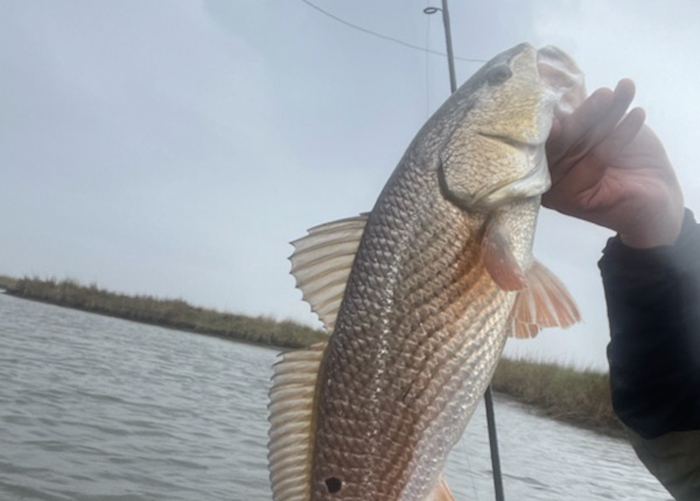 With the weather so abrasive and a fishing report this thin, it's time for our yearly reminder that if you decide to head out on a boat keep in mind that wearing a life jacket and paying attention to boating safety have an increased level of importance during the winter. Additionally, always go fishing with a buddy and make sure that someone is aware of your plan for the day. In low-40-degree water temperatures, individuals who fall in generally have only 10 to 20 minutes depending on their age, gender, weight, and submersion level before losing all coordination and muscle strength. Stay safe out there — and we're hoping you'll find some fish.
---
Lower Chesapeake Bay Fishing Report, January 14 Update:
Cold, harsh weather this week has made fishing difficult across much of the Bay and finding people who fished this week was difficult, so we're afraid this week's report will be a short one. There's was scuttlebutt of good striper catch and release action near Point Lookout with many fish up into the 40-inch range at least one day this week when the wind was down and the temps were in the 40s, but we weren't able to verify it first-hand.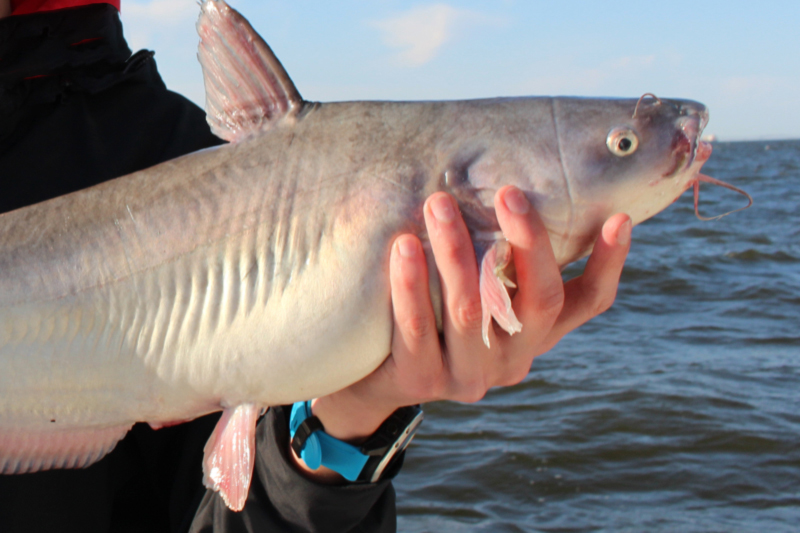 On the Eastern Shore, anglers have been hitting the millponds for pickerel where they haven't been iced over. Last weekend Contributor Eric Packard was already encountering partially ice-covered waters over there and while the recent mid-40s days should have kept those waters open, the cold on the way may change that. Bass have also been biting, although the bite is reportedly slow. Those who braved the cold in search of catfish were rewarded this week and reports from the upper Potomac and Rappahannock included a couple icy fish that came in upwards of the 30-inch mark as well as many in the 20s and teens.
---
Lower Chesapeake Bay Fishing Report, January 7 Update:
Welcome to 2022 anglers! It may be a new year but the story in this chunk of the Bay remained more or less the same, at least up until the storms hit: big stripers are chewing on jigs and hitting trolled umbrellas. There is, of course, one big difference in that ALL areas are now closed to harvest and any rockfish caught must immediately be released. Several readers reported that the Smith Point zone held solid numbers of fish in the mid-20s up into the 30s, sill occasionally marked by diving birds, and sometimes larger 40-inch fish pop up as well. Boss BKDs on 1.5-ounce heads were fingered as a top pick and the folks at Anglers add that Zman Streakz XL are working well, too.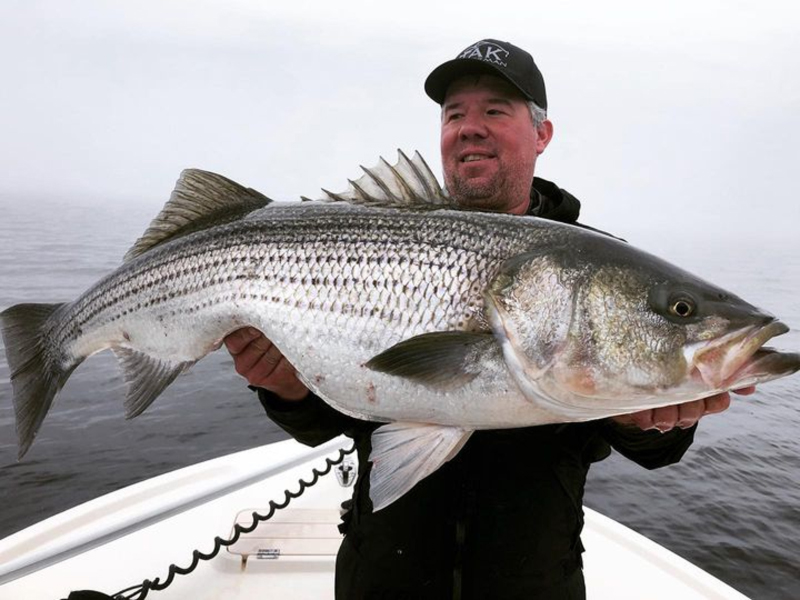 If you want fish for the cooler—or you want to catch something even larger than those rockfish—the upper James, Rap, and Potomac continue to offer endless opportunities for catfish fishing. For the past month or so a week hasn't gone by without photo-documented reader reports of monster cats from 30 to 80 pounds showing up. The turbulent weather early this week may have temporarily put a hold on the best action (we heard from a couple of readers who found the fishing slow recently and blue cats in particular are known to get finicky when big fronts push through) but if there's a more reliable fishery to hook into a winter monster, we can't imagine what it could be.