Tangier and Lower Shore Fishing Report, September 13, 2019 Update:
Fishing in the Sounds and along the lower Shore has continued to pick up with an ever-increasing speckled trout bite. Sea Hawk reported that the marsh edges are home to a good number of them, and anglers fishing the edges are seeing great results. They suggested casting pink or white soft plastics or hitting the creeks with a drifted piece of soft or peeler crab. The Tangier and Pocomoke have also continued to see an uptick in the number of flounder caught - drifting squid chunks or casting and retrieving white soft plastics along bottom has been landing the majority of them. As the speckled trout and flounder populations have increased, however, the number of stripers in the Sounds has diminished slightly. They're still being caught but in fewer numbers, and primarily as bycatch on lures intended for trout.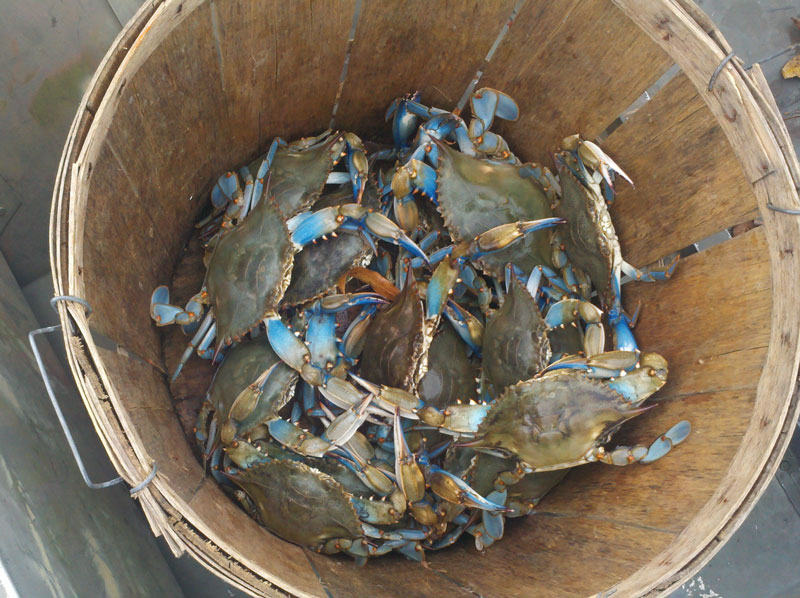 Crabbing report: crabs are abundant, and crabbing here might be the best you'll find in the Bay right about now. A trotline with fresh chicken necks or razor clams has been the ticket to avoiding the seafood store prior to your crab feast. They haven't been concentrated in a specific area, but are heavy in about eight feet of water.
---
Tangier and Lower Shore Fishing Report, September 6, 2019 Update:
The Pocomoke and Tangier Sounds have continued to provide improving speckled trout fishing. Although many of the fish have been on the smaller side, heading to grassy edges, stumps, and creek mouths has been a solid way to find some action. Most anglers are throwing spinners and soft plastics. Sea Hawk Sports Center reported that white and pink soft plastics including BKD lures remain the most productive options. Anglers have also been landing the occasional flounder on the soft plastics, mainly as a surprise while casting for the specks. The majority of flounder are undersized, but still relentlessly fun to fight and a welcome sight. If you're looking to target them in specific, the chances of encountering keeper-sized fish grows when drifting squid chunks along slightly deeper drop-offs in the eight- to 20-foot range.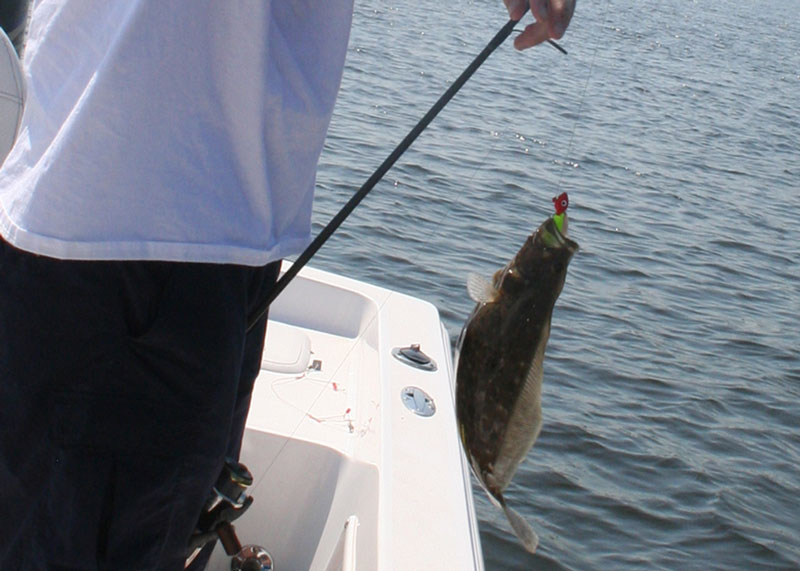 Small stripers remain throughout the Sound's waters, as well. Tossing or jigging white and chartreuse Gulp! lures or BKDs has been a great way to entice them. Despite most of the rockfish being undersized, a few keeper-sized fish are popping up here and there in the Tangier. Landing them has been largely a matter of luck and persistence.