Tangier, Pocomoke, and Lower Shore Fishing Report, November 20 Update:
Quality. Fishing. Everywhere. Sea Hawk reports that the Sounds are totally packed with stripers. Trips this week resulted in multiple limits, with the opportunity to release fish and choose to keep a larger one. While most of the pack is schoolies in the 16- to 20-inch range, 21- to 23-inch fish were caught regularly enough to warrant being picky. We're glad to hear that the striper fishing is so off the hook, because specks are becoming less common. Cold temps this week seem to have cleared some of 'em out of the Sounds. There are still some around plus a redfish here and there but anglers who went searching for them often came up short compared to previous weeks, and switched to targeting stripers or white perch, which can now be found in deeper water. For those who are still interested in catching specks and reds before winter takes hold, they have for the most part moved into Virginia waters so heading south is a good move.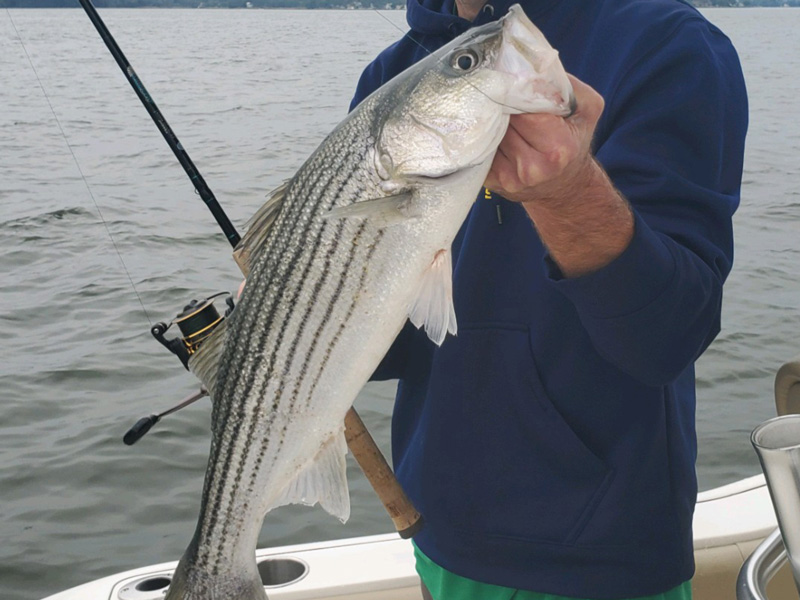 If you're hoping to bring home some perch, be sure to keep bloodworms or FishBites on board. Rig 'em up on a bottom rig to get white perch on the end of your line, in big numbers. Some large schools have been forming over shell bottom in 20 to 30 feet of water and have given perch-lovers the opportunity to load the cooler.
---
Tangier, Pocomoke, and Lower Shore Fishing Report, November 13 Update:
Warm weather is benefiting anglers fishing the Sounds, big time. Sea Hawk Sports Center checked in to let us know that although the specks are beginning to thin out a bit, they're still easy to locate throughout the Sounds. Casting four-to five-inch sparkly and bright paddle tails is getting them to bite. They're close to shorelines still, hanging out in weeds and throughout coves. Anglers targeting them in these areas are finding that stripers aren't biting as much. They've primarily moved into deeper holes, and specks can be picked up there too. Some reds are still in town, too, more so in the Pocomoke and points south than the Tangier.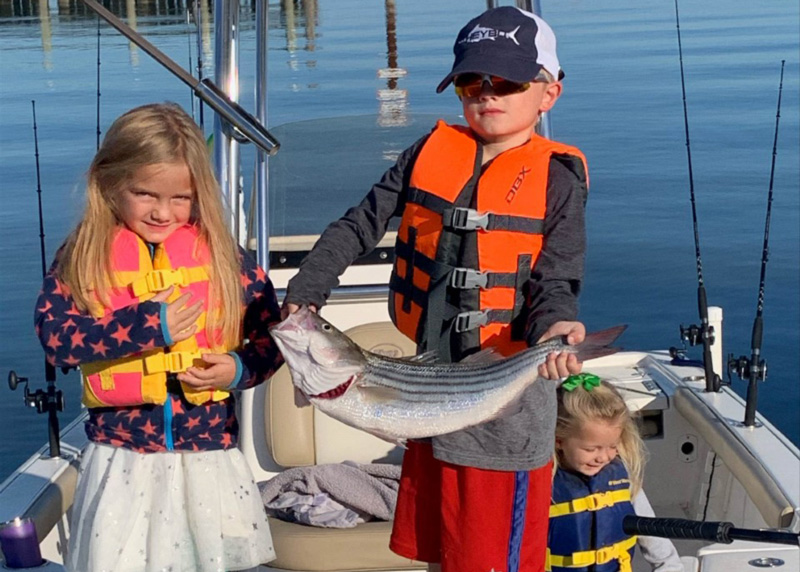 We didn't hear about as much open-water bird action this week, and the bite has shifted to a stronger jigging economy when it comes to finding bigger fish via the meter. The stripers hitting decks right now are a healthy mix of keepers and throwbacks with a good number of fish in the low- to mid-20s. 
---
Tangier, Pocomoke, and Lower Shore Fishing Report, November 6 Update:
The sounds and lower shore are still producing speckled trout even after the unsettled weather, and the recent warming trend may well buy us a bit more time to chase after 'em. Although the bite wasn't quite as good as last week and there are more undersized rock than there are trout around in total, white, pearl, and chartreuse four-inch plastics on half-ounce jigheads continue to fool plenty of sea trout off points and near drop-offs to three or four feet of water or more. A few very scattered puppy drum continue to be caught as well, but most of the pups seem to have started heading south for the season. We also had a reader report of rockfish breaking water under birds in the open water, but most of the fish were "dinks of 16 inches or less."