Lower Eastern Shore, Tangier, and Pocomoke Fishing Report, October 16 Update:
Stellar fishing throughout the Tangier and Pocomoke Sounds continues, providing plentiful opportunity for anglers hitting the shallows and attracting those who are willing to travel to the islands for a killer speckled trout bite. Although there are plenty of spots to hit, boat traffic throughout the Sounds has been picking up along with the bite so get out early. Gulp! soft plastics and topwater lures have both been effective with white the top color. Anglers fishing the shallows are also reportedly landing a lot of stripers, although most are undersized.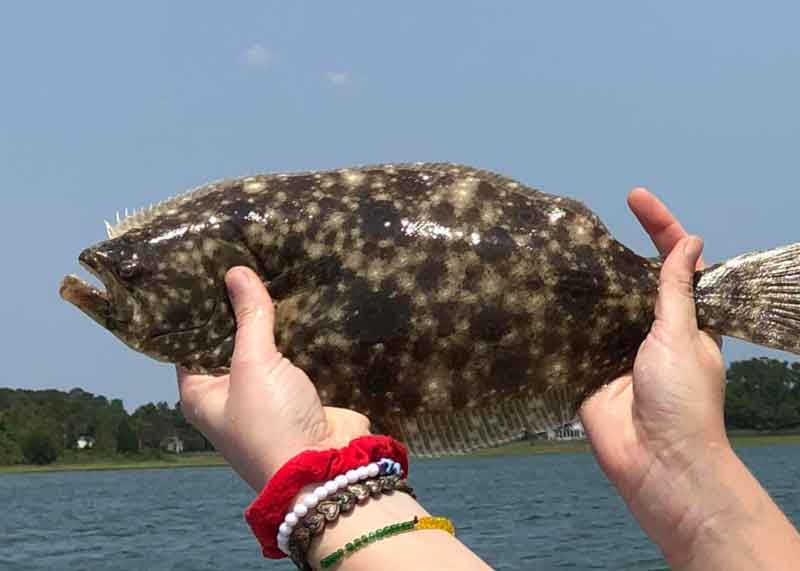 Along the drop-offs and channel edges of the Sounds, a few flounder were being caught this week on minnows, drifted squid chunks, and soft plastics bounced off bottom. Most have been small, but they're still a welcome sight.
---
Lower Eastern Shore, Tangier, and Pocomoke Fishing Report, October 9 Update:
Sea Hawk Sports Center checked in to let us know that fall fishing is HOT(!!!) in the Sounds. Stripers, speckled trout, and the occasional red drum are still available. Stripers can be found a little further from shore than in the past few months, with plenty hanging around the deeper parts of the Sounds. Schoolies are getting absolutely slammed when anglers are able to locate working birds and cast under them. Smallish soft plastics up to six inches are working great with chartreuse, white, albino ghost, salt and pepper, and pearl the standout colors. Pink tones and Chicken-on-a-Chain remains a popular soft plastics as well. A few anglers reported picking up stripers in the shallows alongside the specks, although this is becoming decreasingly common. Topwater remains a favorite option for anglers headed out in the early morning or during the late evening.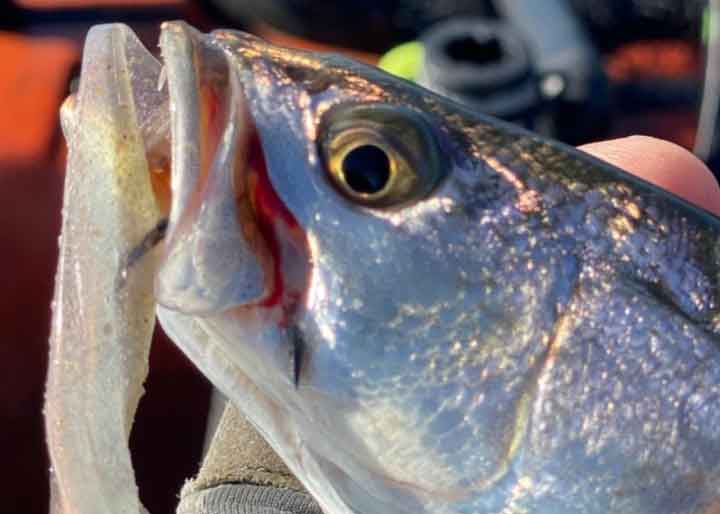 Most of the stripers caught this week were undersized, with a few keepers in the mix. We haven't seen much of a change in the speckled trout bite yet. They're still in grassy shallows and along rocky points, taking shiny and sparkly lures. The bull red drum bite is slowly dying down, but a few big ones were caught this week on bottom. As usual, crab was the number one bait.
---
Lower Eastern Shore, Tangier, and Pocomoke Fishing Report, October 2 Update:
As we've moved into fall, the specks are in full swing. Sea Hawk Sports Center reported that this week was full of great catches. And not just in numbers — some of the specks coming out of the Sounds this week were chunky! Mixed in with them were plenty of schoolie and keeper stripers. Sea Hawk let us know that a few boats this week were able to secure up their limit, with three anglers on board. Most guys were using four-to-five-inch Chicken-on-a-Chain, Salt and Pepper, Opening Night, and Albino Ghost colored lures. Paddle tails are best. They also noted that a lot of the specks were caught in two to four feet of water near riprap in grassy areas.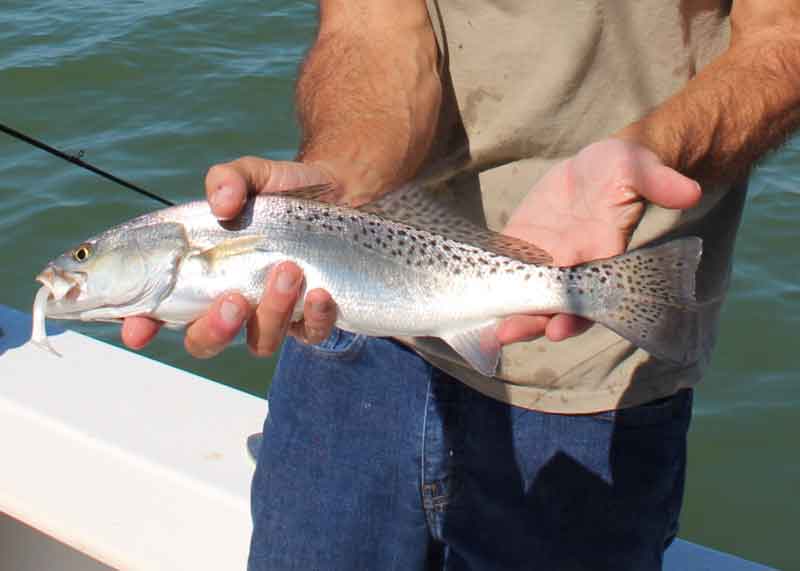 Additionally, stripers are hitting soft plastics under working birds throughout both sounds – and are surely about to become a hot topic in the Pocomoke, as VA waters open for the fall striper season (on the 4th). While most reported keeper-sized fish didn't come from under the birds (most reports are of a better bite sticking with the shallows), we did hear of a couple. It's always worth checking out the scene! Small blues are still hanging around as well, making it absolutely necessary to make sure you carry extra soft plastics, Zmans, or some metal.
While there are still some flounder in the Sounds, we didn't hear about nearly as many this past week. One that was caught broke the 20-inch mark, and was landed by an angler drifting squid on bottom.