Lower Chesapeake Bay Fishing Report, February 21 Update:
We have a winter time savior: catfish. The Tackle Box let us know that with the waters barren and yellow perch sometimes playing hard to get, blue cats have been satiating anglers throughout the region for the past week. The St. Mary's has been a hotspot for them. They're slowly cruising around bottom, and lazing until something drifts within their reach. As always the Potomac from Indian Head up is a solid bet, as is the upper Rappahannock and of course the king of blue cat territory, the James in the Hopewell zone.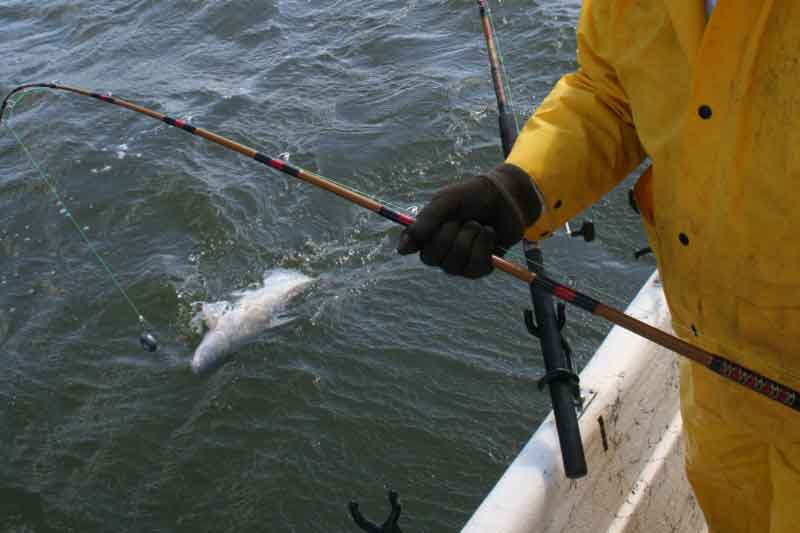 Yellow perch have been mostly quiet in the rivers thus far, and most anglers fishing them have been resorting to drifting chunks of cut bait for blue catfish in order to make a decent catch. So if you're heading up-river for perch, hauling some chunks of mud shad, bunker, or even chicken breast as a back-up is a good idea.
---
Lower Chesapeake Bay Fishing Report, February 14 Update:
Plenty of boats got out on the water this week, enjoying early Springish weather and excellent conditions. While the boating was good, the bite was quiet. We aren't sure if it's because of the wacky weather we're having or what, but recent days have done a great job of sending Bay anglers home skunked. The Tackle Box hadn't heard of many guys catching in the Bay or tribs this week, save for a few reports of white perch in deep water around Point Lookout.
In the tribs, it's a game of yellow perch and catfish. Perch are chomping on minnow in some pre-spawn and some surprisingly far upriver areas. Upper areas of the Potomac, Rappahannock, and James continue to provide blue catfish action and anglers fishing cut gizzard shad have been hauling up good numbers.
---
Lower Chesapeake Bay Fishing Report, February 7 Update:
Yellows have been dominating the Lower Bay fishery this week, with the tributaries around the dial full of 'em and anglers jumping at the opportunity to leave land and hit the water. Up in the tribs' creeks, The Tackle Box reported that anglers have been doing well fishing minnows suspended by bobbers and little shad darts tipped with minnow. The Potomac River creeks have been particularly good but the fish are hiding in deeper holes and pockets and moving from one to the next from day to day in pre-spawn mode so it's been hard to nail down specific hotspots. Although plenty of fish are in throughout the waters, they've often been schooled up and a bit finicky about when they're biting. Keeping on the move when you're not catching has been key to landing them, says the Tackle Box.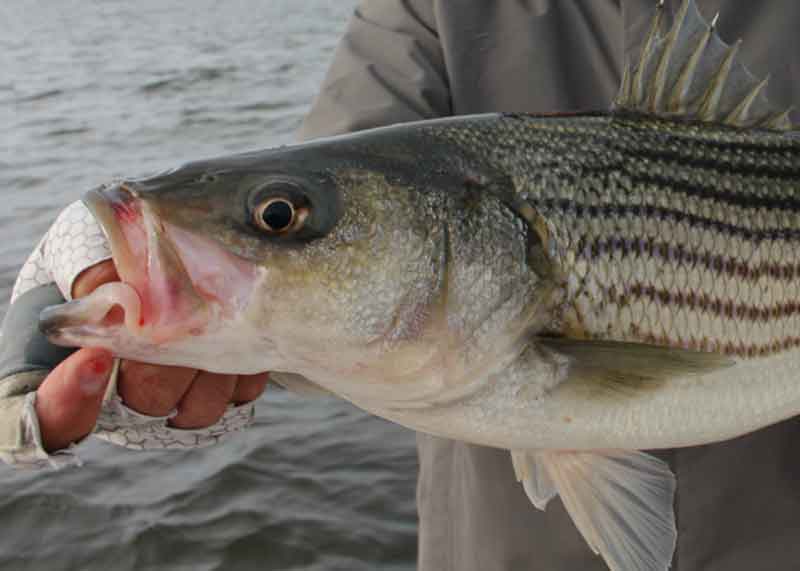 Out on the Bay itself, catch-and-release anglers have found some stripers in the 30- to 40-inch class along the channel edges in the Smith Point area. The bite wasn't what anyone would call "hot," but readers reported that some nice fish were landed on seven- and 10-inch plastics worked deep and slow. If you're going to go for 'em, now might be a good time to brush up on the Dos and Don'ts of Catch and Release Fishing.