Lower Chesapeake Bay Fishing Report, February 25 Update:
Most of the reports coming out of the lower regions of the Bay this week have been comprised of a blue and channel catfish bite up in the tribs. Deep water and cut bait have been steady throughout most reports. The Potomac is still a hotspot, producing large cats more consistently than other areas, however, fishing has been a bit spotty with all the pressure systems moving through. The Tackle Box let us know that channel edges and holes are good spots to sink cut herring or chicken livers on 8/0 to 10/0 circle hooks. The Rappahannock has also been producing some of the nicer catfish catches.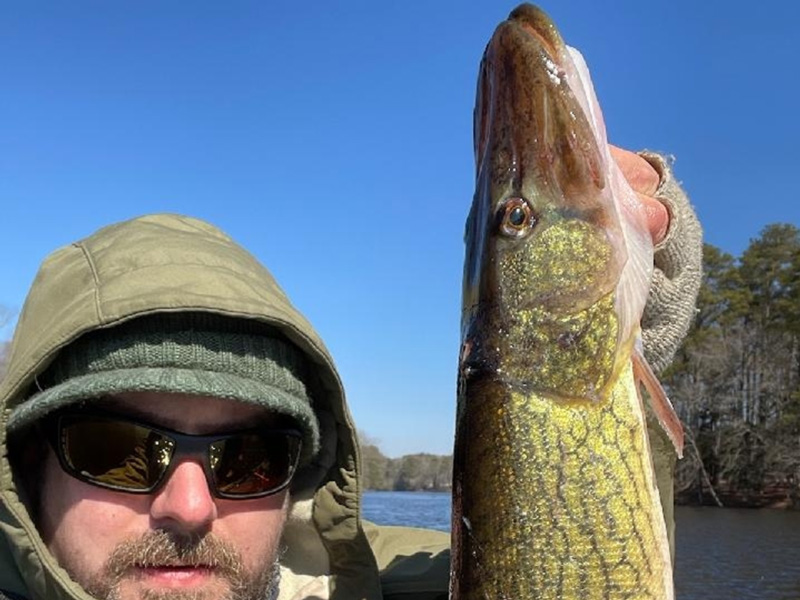 Yellows have also started to bite in the Potomac creeks and tribs, although confirmed reports of success are few and far between. A smattering of bass, pickerel, and sometimes crappie can be found willing to bite up the creeks, too. A bottom rig with a minnow has been the most common bait. The time is right, however, for the warming weather to kick the perch into high gear in the creeks from the Potomac clear down to the Northwest. This weekend could be a very good one, if the weather cooperates!
---
Lower Chesapeake Bay Fishing Report, February 19 Update:
Thanks to the awesome weather this week with low winds, sunny skies, and temperatures in the mid-80s, hordes of anglers headed out onto the water and sent us fantastic reports of the action. Not.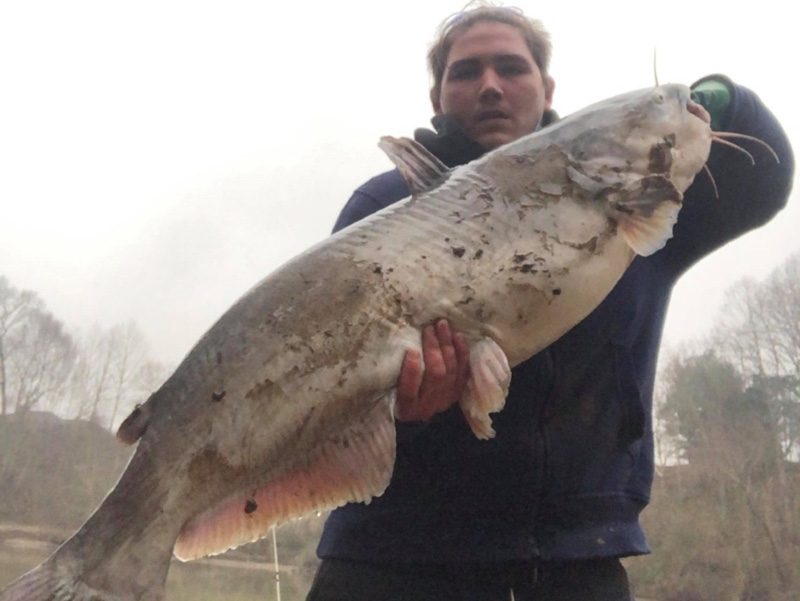 Catfish strike again as our winter-time savior. The Tackle Box let us know that with the waters barren and yellow perch playing hard to get, blue cats have been satiating anglers throughout the region for the past week. The Rappahannock has been a hotspot for them, but the James, the Rap, and the Potomac all have some solid catfish bites right now. Rappahannock River angler Bryan Mastrup headed out multiple times again this week, and landed a whole slew of large cats on vacuum-sealed frozen gizzard shad (yum!). Mastrup landed two cats in the 30-pound range, with the largest being a solid 37.2 pounds, and 43.25 inches long. He also got into a few cats in the 20-plus pound range. Another great week, Bryan! Catch 'em up!

Yellow perch have been mostly quiet in the rivers thus far, and most anglers fishing them have been resorting to switching gears, drifting chunks of cut bait for blue catfish in order to make a decent catch. So if you're heading up-river for perch, hauling some chunks of mud shad, bunker, or even chicken breast as a back-up is a good idea.
---
Lower Chesapeake Bay Fishing Report, February 12 Update:
Word from up the Rap and the James are that the precip hadn't had a huge effect in the rivers as of early this week, and catfish were more than willing to chew on cut fish sunk in the holes. Our friends at the Tackle Box were able to confirm this, reporting that they'd heard from a few guys who hit the Rap early in the day and were able to secure some pretty fat cats. One that was landed broke the 25-inch mark, while most of the others that were photo confirmed seemed to be between 15 and 20 inches. They heard that cut menhaden is bringing them in, with chicken and clam snouts a close second choice. We also had a reader check in after having a good day crappie fishing over the weekend, near the 301 bridge. Small minnow lip-hooked on small darts did the trick. There was at least one exceptional catch on the Rap this week, too — angler Bryan Mastrup landed his personal best cat, which came in at an awesome 42.6 pounds. Way to go, Bryan!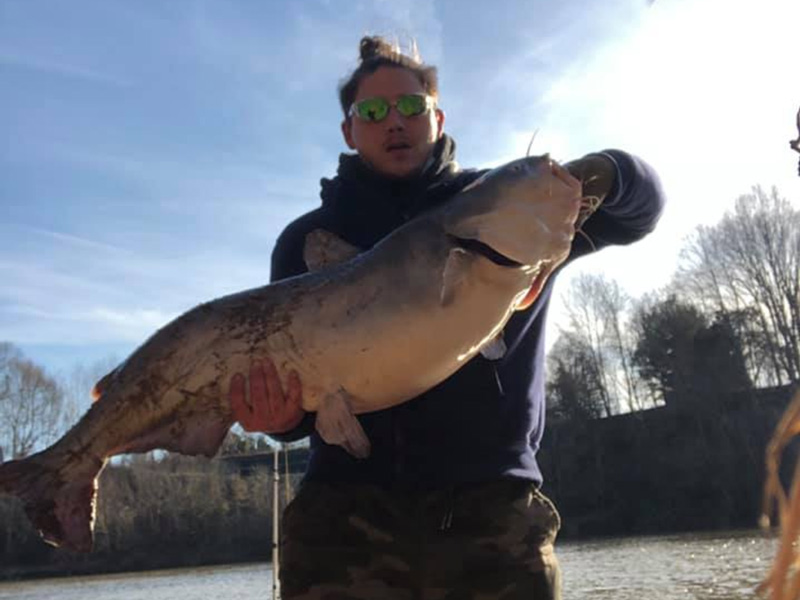 The Tackle Box also mentioned that yellow perch fishing opportunities are limited at best. They didn't have any great reports from anglers catching them, although many anglers chose to stay on dry land this week due to the cold. We're hoping that after a few warm days and a nice weekend, we'll start hearing some more positive reports about the perch!
---
Lower Chesapeake Bay Fishing Report, February 5 Update:
Please accept our apologies anglers, our report for you this week is… well, not much of a report. This week's weather totally shut down most of the fisheries all along the Lower Bay (well heck, all through Chesapeake Country, for the most part). While the snow might've been pretty, it sure put a damper on the fishing. The Angler in Chief Lenny Rudow reports trying to take advantage of the wintery weather by heading to Deep Creek to try the ice bite, but unfortunately, caught an ice-skunk. Other anglers out that way did report some limited success on perch, walleye, and bass, but it was less than stellar all around.