Coastal Mid-Atlantic Fishing Report, April 3 Update:
Fellow FishTalkers: We know you're all rearing to get out of the house and on the water like we are. We live and breathe fishing, and are quite bummed about the limits placed upon being on the water right now. With limits regarding who can be out and about right now, as well as reduced hours and customer contact in most tackle shops, we'd like to forewarn you that the reports are going to be a bit thin this week and probably will remain so until this blows over. We also know there's been a lot of confusion over exactly what the current regulations are regarding who can and cannot fish. We can't tell you the regs in this report because they differ by the area and are changing by the day, but visit our Social Distancing While Fishing page, and in the fourth paragraph you'll find links to the different state and federal agency websites and announcements regarding the legalities.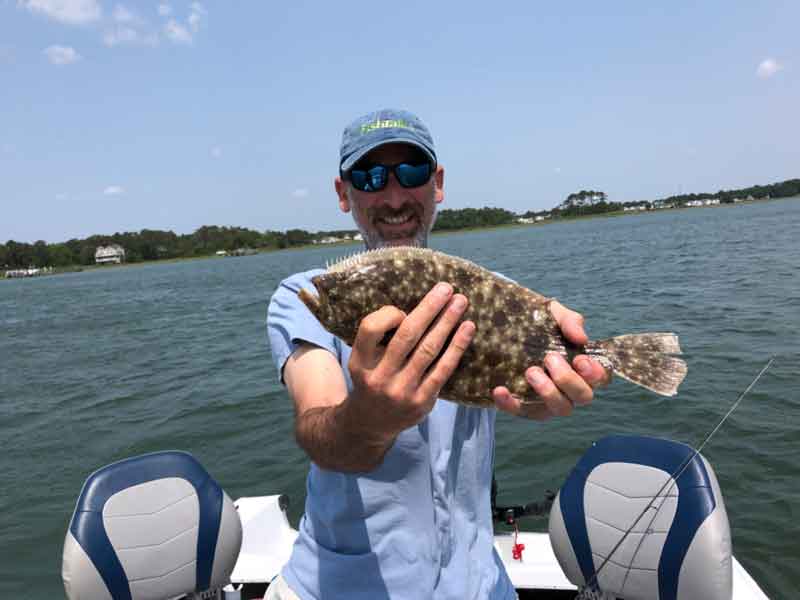 Inshore, solid reports are still coming from anglers fishing for tog around the reefs and wrecks. Dropping green crab to them has been a great way to bring home dinner. Flounder are also starting to show up in the inlets and coastal bays from Ocean City south, and are primarily taking six-inch chartreuse, pearl, and pink soft plastics bounced off the bottom. We didn't manage to find anyone who could give us solid intel on offshore, nor on the surf bite this week. That said, with the first of the drum having showed up last week we're thinking that the surf should be a solid option for early season anglers willing to wait a while between bites for the prospect of picking up a fish or two.