Coastal Mid-Atlantic Fishing Report, April 18 Update:
Warm weather is finally allowing fishing off the coast and in the back bays to pick up. The change is improving a tautog fishery that had a notoriously up-and-down winter. While winds made much of the week tough to fish boats that found a weather-window up and down the coast, from Delaware down through Virginia, and visited inshore wrecks and reefs, reported decent if not stellar action. More impactful, however, is that this week we had the first reports in a long time of tog in the inlets - including Indian River and OC, and even at the public bulkhead behind OC. Most anglers are catching them on peeler and fiddler crabs or blue crab chunks. But that's just the beginning of the burst of spring action…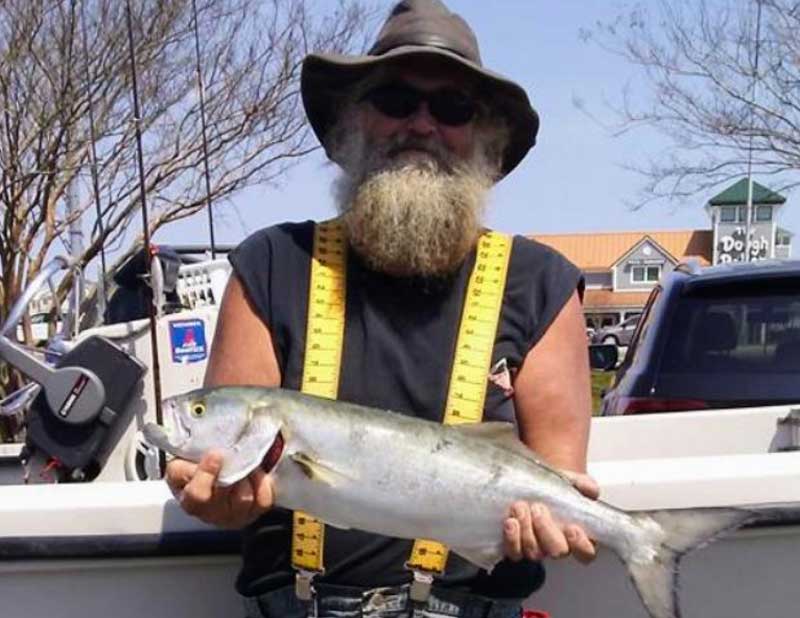 Alltackle in Ocean City reported that a variety of species are now being caught close to home, including flounder to black drum. Flounder are being caught in both the channels of the bay behind OC and up on the flats, as well as around the inlet, and the Route 90 bridge – where there's also a catch-and-release striper fishery still going on. (The Maryland DNR report mentioned a few legal striped bass coming from there and while we couldn't independently verify it, we've found their fishing reports are pretty dang good – so there should be a shot at a keeper striper, too!) There were also some throwback stripers caught at the South jetty of OC. Most anglers have been using GULP white or pearl Swimming Mullets, squid, and minnows for the flounder, and soft plastics for the stripers. Behind the inlets to the south, areas like Wachapreague and Quimby are also seeing a steadily improving bite for the flatties.
The surf is also beginning to light up. Alltackle and Coastal Correspondent John Unkart both mentioned that some black drum have been caught off of Assateague Island, on sand fleas. Oceans East also reported blacks, at the Virginia Eastern Shore inlets. The first bluefish of the season has now been caught. And there have been reports of stripers in the suds ranging from the Delaware beaches down through Assateague (though not of keepers as of yet). As the weather and the water temperature increases, we should start to see a livelier surf fishery develop rapidly. Any way you cut it, folks, fishing along the coast has definitely-for-sure-heck-yeah arrived!
---
Coastal Mid-Atlantic Fishing Report, April 11 Update:
Flounder have arrived for real - our Coastal Correspondent John Unkart heard more reports of flounder this weekend and they were also in the chatter from Ocean's East (see the Way South and Virginia report, for their report beyond coastal waters). With the weather warming up and flounder season approaching, we were in anxious anticipation of the day when doormats began to arrive in numbers large enough to target them and that time is now. Scattered reports of one to three fish came in from Indian River, Ocean City, and Wachapreague this week, with Wachapreague being the one area where multiple catches of multiple keeper fish were reported. Drifting minnow and slowly jigging four-inch GULP! soft plastics was the ticket to success.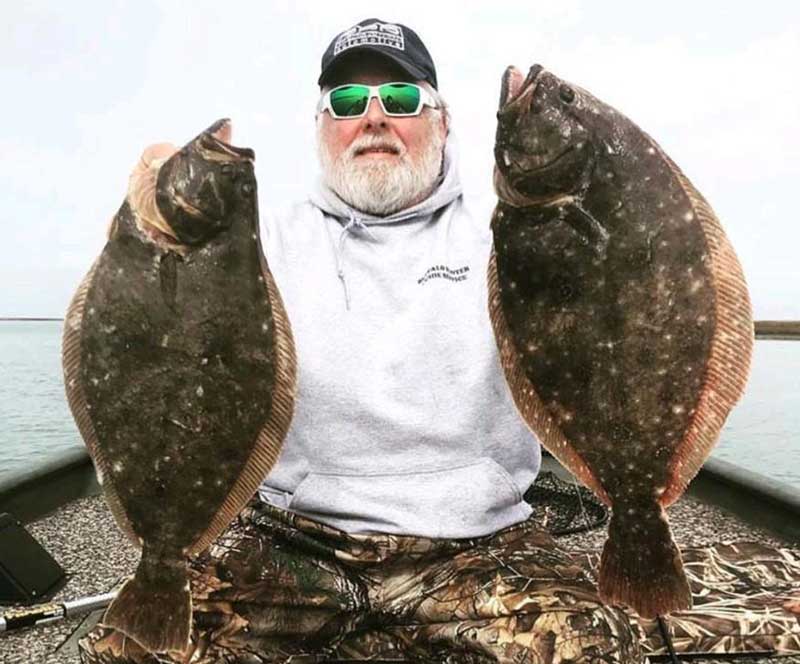 We didn't hear more of the surf bite that seemed to kick off with small stripers last week, however water temperatures are still relatively cold. As they warm up we should see the return of numerous species to the suds and from here on out, it's definitely worth giving a try. Reports of black drum on clam did come in from the Cape Charles zone this week, so it's only a matter of time – and probably not much time – before we hear about the first surf-caught drum in the region, and bluefish should arrive right around the same time. Get ready!
Behind Ocean City, throwback rockfish are being reported around the Route 90 bridge and sometimes in good numbers, although the fishing hasn't been particularly consistent. Most anglers are slinging soft plastics to get them biting.
Off the coast, the Taugtog bite is starting to pick up some. Boats venturing out this week were returning with fish in the box with some consistency, making the run out worth it. Green crabs, peeler crab, and sand flea have been the best baits. 
---
Tautog have remained temperamental, though we had more reports this week of tog than in recent ones – it's hard to say if this uptick in the number of fish caught was due to more fish biting, or simply more boats being able to venture to the wrecks in the past weeks warm weather. Green crabs and white leggers remain the perennial best bait. Closer to shore there's been a striper bite ranging from Indian River down through Ocean City (mostly around the Route 90 bridge) and all the way down into Virginia. It's fun catch-and-release fishing for anglers tossing four and five inch soft plastics, however, virtually all the fish we're hearing about are 20-somethings or smaller.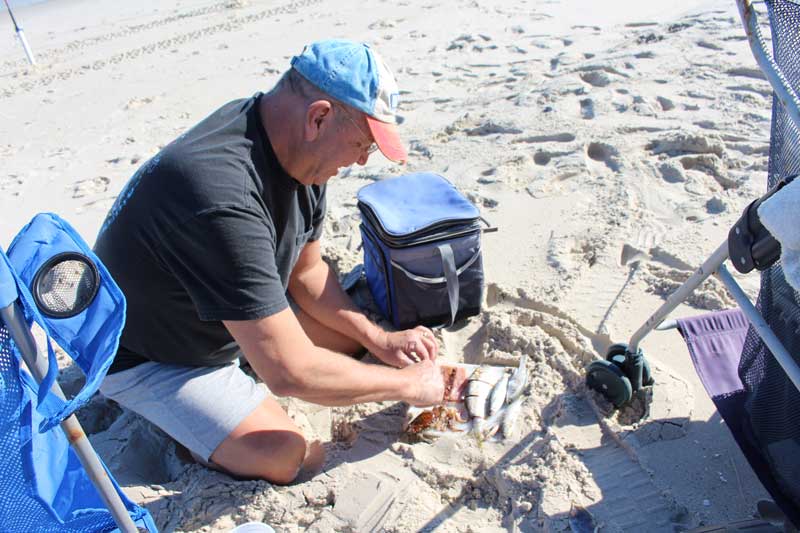 This week we also have the very first surf action to report for the area, some 22-ish stripers caught from Cape Henlopen on bloodworms. Several were reeled up when a school moved through. Nothing in from Assateague or Virginia Beach this week, however, there are reports of black and red drum and bluefish being caught from the Carolina beaches – you can bet the regional surf fishing is about to bust wide-open.
Though anglers in Delaware and Maryland are still waiting to hear of the first flounder, THE FIRST FLOUNDER REPORT FOR A FISH CAUGHT BEHIND ASSATEAGUE CAME IN AS WE WERE TYPING THIS REPORT! they've made an initial appearance in Virginia, say the folks at Oceans East. A couple-few have now been caught from the Virginia inlets, so better numbers and more northern appearances can't be far behind.