Way North Fishing Report, August 23, 2019 Update:
The dog days of August are treating anglers in the northernmost regions of our Chesapeake well. Last week, Herb's Bait and Tackle let us know that fishing on the Flats and in the Susquehanna River was beginning to pick up, and the trend has continued. Anglers previously forced to run south to land stripers are enjoying action right in their backyard. Both the Flats and the Susquehanna river have had stellar topwater bites before the sun breaks the horizon. The dusk bite has been hit or miss but is still producing. Anglers not fishing topwater have been sticking to the traditional and ever-productive six-inch BKD or Gulp! lures with half-ounce jigheads. Stripers have typically been holding in the eight to 10 foot range, but still are being caught outside of it.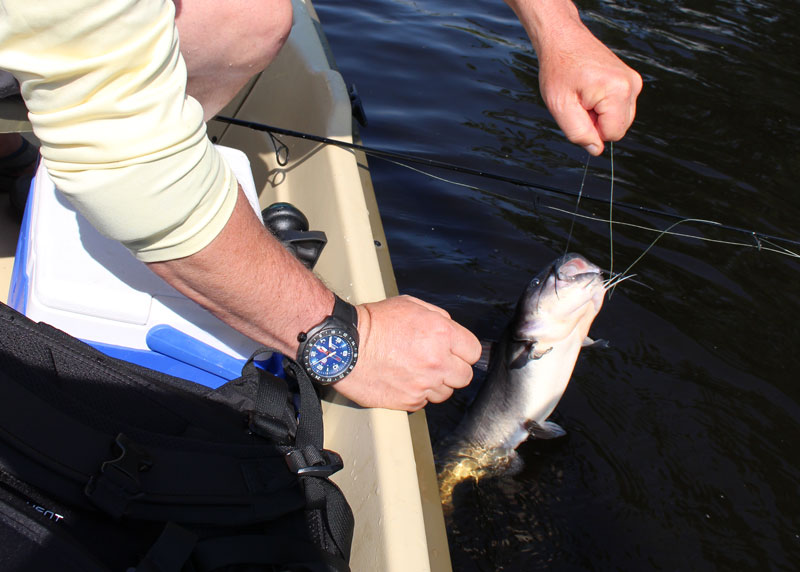 At this point in the year, I'm forced to wonder if the die-hard catfishers of the north ever get bored of reeling them in. From what Taylored Tackle let us know, it seems not. Reports of chunky catfish are flying through the shop, and guys getting into them can't wait to get back out. There hasn't been too much of a trick to getting 'em in the boat. The standard baits (cut menhaden or chicken breast) are working well, but we also had one report this week from a guy whose been landing the cats on a piece of cardboard soaked with pizza grease. Hmmm… In other news, the perch bite remains steady in the tribs. Most guys going after perch have been sticking to grass shrimp or bloodworm on a bottom rig. Oppressive heat has been forcing perch into shaded areas during the day, and oftentimes they've been lethargic. If you're looking to bring home some perch, getting up before the sun has risen is a good move.
The other bite area anglers need to know about: anglers hitting up the dam pool are still finding some success. As in past weeks, tossing your lure way into the pool has been necessary. The majority of fish being brought up, however, are just shy of the keeper mark or hanging around the 13- to 16-inch range. As always, the longer you spend on the water the greater your chances of bringing home dinner. Sifting through the schoolies can be a bit annoying, but the occasional Facebook-worthy fish makes the waiting well worth it.
---
Way North Fishing Report, August 16, 2019 Update:
There's a bit of a pick-up in the action to report this week, folks. Herbs Bait and Tackle suggested fishing both the Susquehanna flats and the Susquehanna river for stripers right now. They told us reports of top water starting to work better this week on the flats especially early in the morning, and lures of all kinds throughout the river have been getting eaten. Anglers are also still hitting the dam pool, for a mix of stripers and catfish.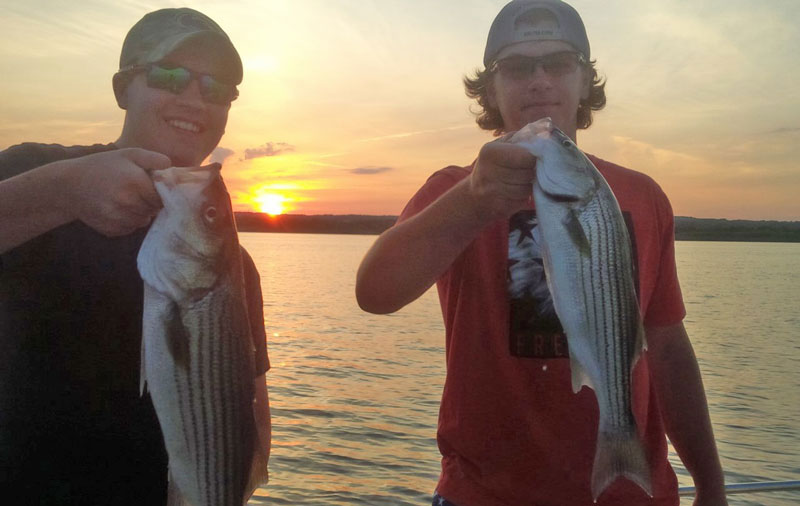 The cat fishing has been a constant bite with baits on the bottom and people have even been picking them up while catching perch on things like Mepps spinners. Herbs also said the snakehead fishing has stayed good up north, while most people are either catching them on minnow or chatter baits. Reader reports of success came from the Susquehanna and the Bush, this week. Other topwater lures like a Whopper Plopper or topwater frogs do the trick, too. Female snakeheads average about 40,000 eggs every time they spawn, but this can be multiple times a year and right now there's a lot of fry around so looking for a fry-ball and casting through it has been a good way to catch these predators recently.
---
Way North Fishing Report, August 9, 2019 Update:
With the exception of a few pop-up storms the sun has been relentlessly shining on the waters of the Chesapeake this week, creating beautiful scenery and providing lovely conditions to be out on the water. Any DelMarVian shouldn't be able to resist the call of the water during this time of year. On its northernmost waters, however, the Chesapeake has been providing little more than its endless beauty for fishermen focused on stripers this past week. Herb's let us know that many anglers have been cruising to the Conowingo Dam pool, where striper fishing has been better than elsewhere in the area. The topwater bite during sunrise and sunset has been providing so-so fishing, redeemed by the beautiful sights that come along with it. Captain Bones suggested casting plugs or spoons directly into the pool. This strategy has proven to have the best results, although the pickings remain slim. Most fish are undersized and finicky about biting during the oppressive heat of daytime hours. On the Susquehanna Flats, the tune remains the same: lethargic fish, and the ones biting are primarily undersized. The good news is that making an early morning run to the Upper Bay hotspots usually proves productive. The run south has been worth it, and many anglers are choosing to do so. Spot can be found on a hard bottom between eight and 15 feet and will take bloodworms. But be sure to stock up on spot before hitting your favorite hotspot, because live-lining has been the best method for catching those stripers.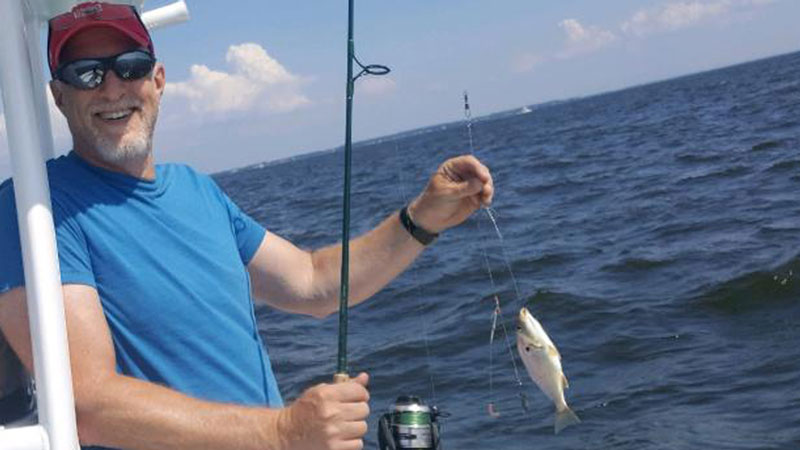 In the Tribs, catfish and white perch have been active. Catfish are scattered throughout the tributaries and don't seem to have any particular location preference. Catching them has been simple as putting a hunk of cut menhaden or chicken breast on your hook, and tossing it out. Perch, however, are weather-reactive and have been inactive during the hottest hours of the day. The best bite has been as the sun rises and sets, and the daytime bite is limited to deep water or shallow water with sufficient shade. Dropping bloodworms or grass shrimp on a bottom rig remains the best way to catch perch in deep areas, while Beetle Spins are great in the shallows.
---
Way North Fishing Report, August 2, 2019 Update:
Herb's reported that most of the rockfish action taking place on up north right now has been centered around the Conowingo Dam pool. Casting spoons far into it has been producing a few fish, albeit small ones. Anglers not using spoons are using topwater plugs, which are also producing limited success. But most stripers have been shy of keeper-range, and oftentimes are finicky about biting. As in past weeks, the trick has been to get up at the crack of dawn and head out before the sun bakes the water. The Flats striper bite continues to be off. Wicked heat and high temperatures have raised water temperatures making them stressful for the majority of Chesapeake species, forcing them into other areas, so many anglers ISO a cooler full of stripers are choosing to run south into the Upper Bay zone.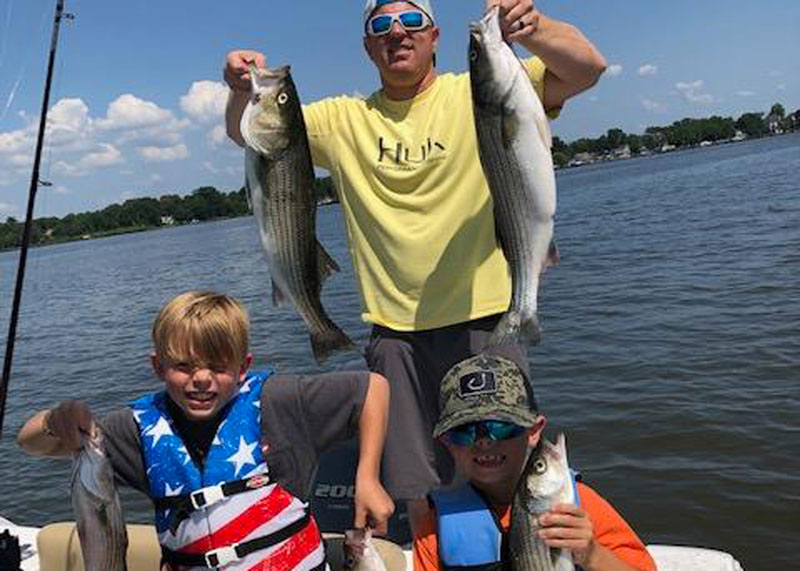 Good news: Sarges let us know that anglers have the option of cruising over to the closest hard bottom between eight and 15 feet, where spot can oftentimes be found. They suggested dropping bloodworms on a bottom rig. If the spot are there, you'll know. Herb's suggested bopping around a bit until you get into them, noting that they're schooling fish so once you find them, you should be able to quickly fill up your livewell before heading south. Plenty of anglers in the northern-most reaches of the Bay have been then live-lining at the Bay Bridge Pilings, Podickory Point, Love Point, or Swan Point. An anomaly for this time of year, many high-grade fish are being caught and consistent reports of fish breaking the 28-inch mark are coming in.
Staying local, anglers opting to fish for perch and catfish in the tribs and creeks are having success. Perch can be found around structure, and oftentimes are moving to shaded or protected areas as the day goes on. Going after them with bloodworms on a bottom rig or fishfinder is standard. Catfish are abundant, and don't seem to mind the heat nearly as much as other species. Cut bait ranging from chicken breast to menhaden will entice them.
Crabbing Report: No crabs! Head south.