Way North Chesapeake Fishing Report, March 27 Update:
Well anglers, we've been advised to stay home and keep at least six feet away from other people. Tough, right? We're already feeling a little cramped up. But, we've got some groovy weekend plans that allow us to heed directions from our all-powerful, all-mighty regulators while getting off of the couch and onto the water. Is there ever a reason you should be fishing within six feet of another person anyway? Heck no! And is there ever a reason your boat should be passing six feet within another? HECK no! As long as we're sticking by long-mandated water-going etiquettes – and only heading out with our families – fishing is a green light. And as Monthy Python reminds us, you've gotta look on the bright side of life!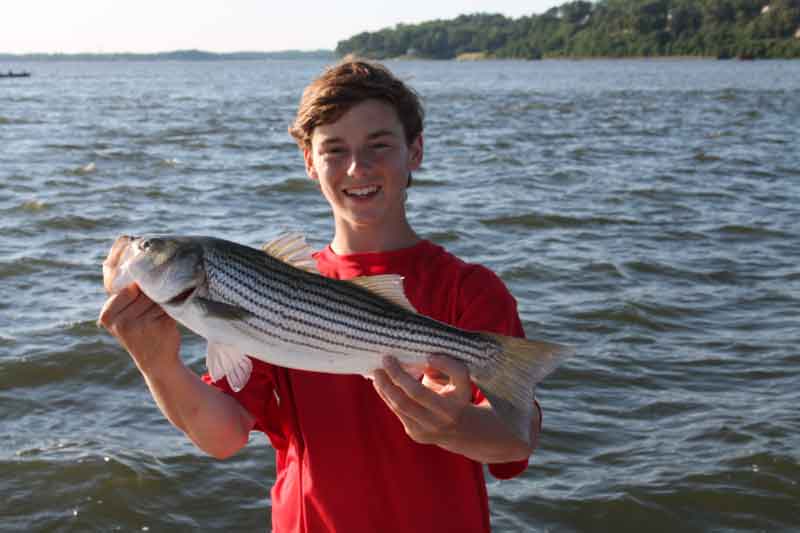 Sarge's let us know that bloodworms are flying out of their coolers as anglers stock up for their pilgrimage to the North East, where white perch are lazing. Bloodworms on bottom rigs are prompting them to bite enough that no trip to the barren grocery store will be needed anytime soon. White perch for breakfast, lunch, and dinner? We're not complaining. Yellows are also still being picked up at Perryville, though the numbers seem to be dropping off a bit. And wherever you put a bait on bottom there's a fair chance a catfish will slurp it up; anglers focusing on the stretch of river from the I-95 bridge and up continue catching blue cats galore.
Your uplifting breaking-news tidbit of the day: stripers are slowly beginning to show up as well. We're reminded that come April 1, catch-and-release striper fishing will become illegal. This isn't ideal, but their return to our waters leaves us in anticipation of the coming season – we'll see you soon, striped friends!
---
Way North Chesapeake Fishing Report, March 20 Update:
Yes folks, we know we're all tired of hearing about CV-19, but we need to mention that due to the current situation we had a tough time getting a hold of some of our usual contacts this week. We apologize for the somewhat abbreviated reports. The good news? For as long as it remains an option, the best way to practice social distancing is to go fishing!
Two words for you: perch, and catfish. But wait—we also heard of a few big accidental stripers popping up in the Susquehanna this week. Still, yellow perch and cats are ruling the roost for the time being. Minnow on bottom off Perryville has been producing the ring-perch and since this is usually one of the last areas for the spawn to go off, the action here may last for a bit longer (in most areas the yellows do seem to mostly be spawned out, though they are still showing up in brief flurries of action).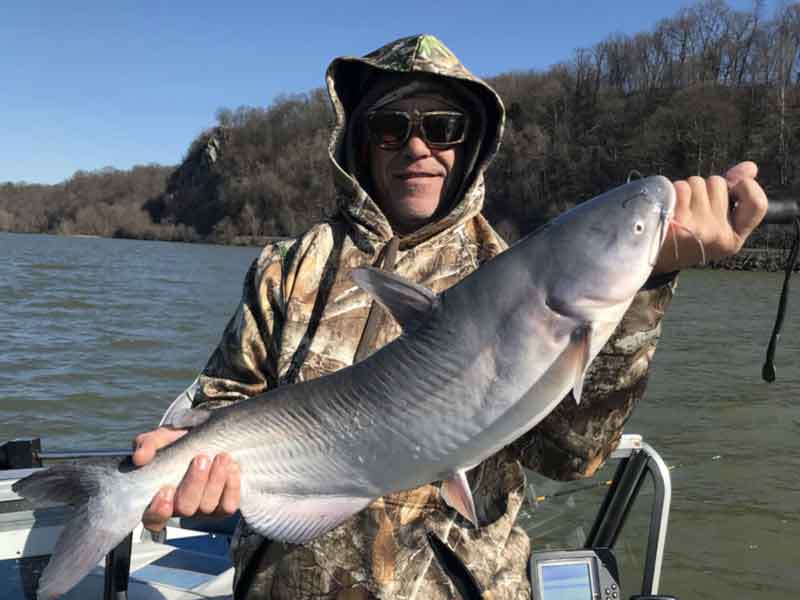 If you want reliability, the catfish bite is the ticket. From the 95 bridge to the dam pool, there's been steady action on cut fish baits set on bottom for blue cats with flatheads entering the fray as you move up-river.
---
Way North Chesapeake Fishing Report, March 12 Update:

MARYLAND SUMMER/FALL STRIPER SEASON RED ALERT: The public comment period is open (but only until March 18) regarding summer and fall regs. See the full details on the options in our Summer and Fall Striper Maryland Season Emergency Fisheries Update, but it all boils down to this:
Option 1 – Recreational anglers and charter boat anglers get one 18-inch fish per person per day.
Options 2 and 3 – Recreational anglers get one 19-inch fish per day with a two-week summer closure and five days shaved off December, while charter boat anglers get two 19-inch fish per day.
Since these options are calculated to result in the same number of fish being harvested/killed, please do not be misled into thinking that any of these options are more or less conservation-minded. That being the case, we strongly support Option One and hope you will send the DNR your comments ASAP. If you feel that we need better science to understand the realities of catch and release mortality regarding striped bass in the Chesapeake, please also be sure to make this opinion known—and request that the state do something about it—in your comments.
We now return you to your regularly scheduled fishing report: The perch run is on! Clyde's let us know that the bite has officially taken off and anglers who got out during the past week enjoyed stellar catches with fair weather. While most creeks throughout the tribs have some sort of bite going on, the lower Susquehanna and Perryville have shown up as hotspots right now. The yellows seem to be moving through these areas heavily and are schooled up in them, allowing anglers to make a quick stop on the water before dinner. Herb's reported that most guys are tipping bottom rigs or colorful shad darts with grass shrimp and small minnows to target them. While neither seem to be standing out as the better bait, grass shrimp is in high demand.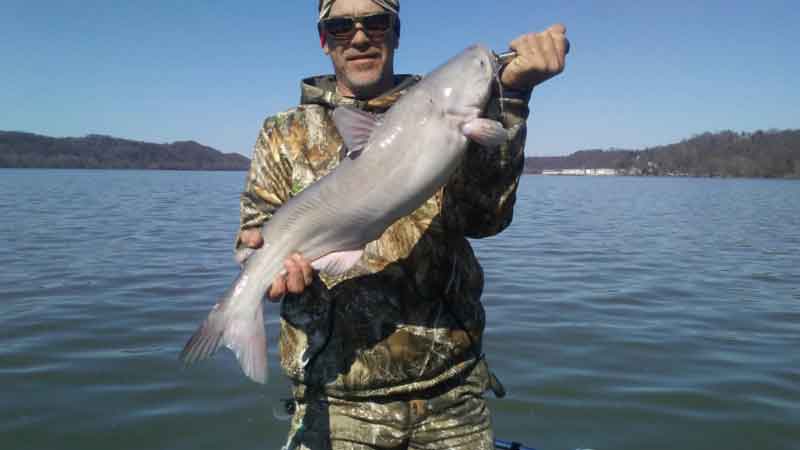 Both of these areas, in addition to the Conowingo Dam Pool, are also sustaining healthy populations of blue and channel catfish. Clyde's suggested dropping down chunks of cut menhaden, chicken breast, or gizzard to go after them. The cats are ranging in size, as usual, but some seriously chunky ones have been caught recently. We've also had reader reports come in of excellent catfishing just above the 95 bridge, with catches of a dozen-plus fish in the 15-pound-plus range on bunker baits not uncommon.
---
Way North Chesapeake Fishing Report, March 6 Update:
March is starting off strong for anglers, with a great yellow perch run cranking up this week throughout the tributaries and in the Lower Susquehanna. We had both reader reports and Clyde's Sport Shop let us know that the Perryville area has been providing the best action throughout the region. Most guys who got out and enjoyed the warm weather found yellows on the bottom, mostly still in deep water where fishing for them using a bottom rig with grass shrimp and little minnows produced good numbers of bites. The majority of the fish are small males thus far but some larger perch were in the mix this week and the proportion of big females to males will only grow from here on out. Be sure to check out our Perchapalooza 2020 article to get the scoop on targeting these fish, if you haven't already checked it out.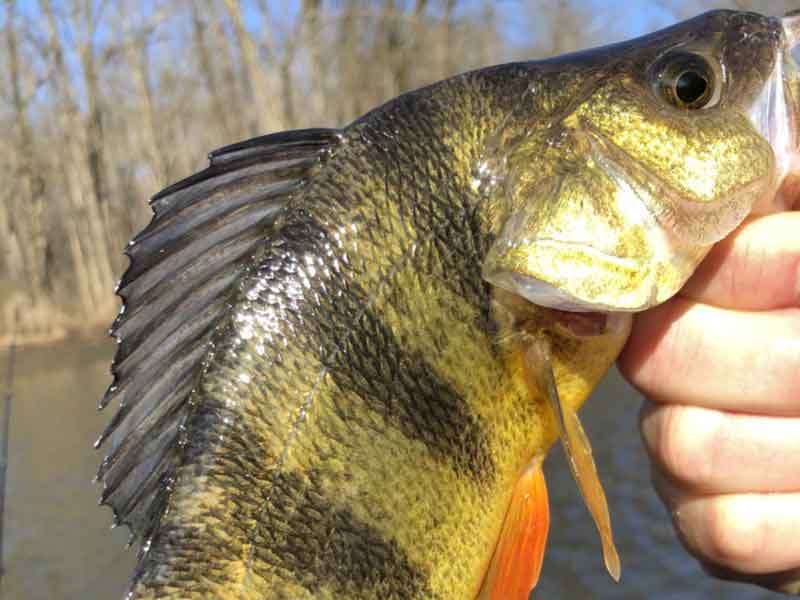 The run looks like it's in its beginning spring stages, and hopefully, this weekend could provide some excellent fishing. The Northeast and Chester also have their fair share of perch now biting. In the Northeast, shoreline anglers are enjoying some bites at the North East Community Park. Throughout all of these areas, as well as the vast majority of the region, blue, channel, and (up-river) flathead catfish are also consistently biting. The Conowingo Dam Pool has been a good bet to try for them. Wherever you're fishing for catfish, dropping cut menhaden and chicken breast is getting them biting.