Freshwater Fishing Report, August 7 Update:
Attention FishTalk Readers: Due to the impact of the storm Isaias on our region, we want to caution that regardless of whether you fish freshwater, the Bay, or the ocean, the fishing deck has been shuffled. Much of the intel we received this week was gathered prior to the storm so we have to question its efficacy. While we did also get some info in on Wednesday evening and through Thursday, we'd note that this week our reports may not be as helpful as usual in forming effective game-plans for the weekend's fishing.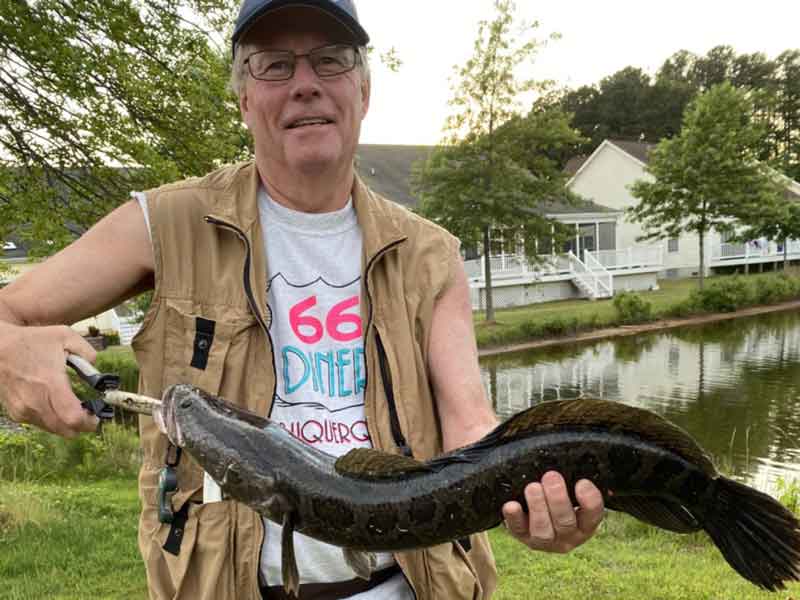 The rain brought on by Isaias was much needed in many Western creeks, rivers, and streams. It provided a boost in flow that fly fishers will be loving in the near future, with trout abundant in management waters and enough time having passed that most waters are beginning to clear and run higher. Wooly buggers, nymph, inch-worms, and caddis flies were recommended by Tochterman's fly fishing department.
In the bigger lakes across Delmarva and Pennsylvania, bass fishing remains so-so as anglers battle boat traffic, oppressive heat, and thunderstorms. Largemouth bass fishing is best at dusk and dawn. Deep Creek Outfitters let us know that topwater lures, poppers, and buzzbaits are the ticket to them in grassy shallows. They also mentioned that it wouldn't hurt to get in some night fishing or get up extra early if you plan on fishing the lake, which is near impossible to fish during the day due to high traffic. Lake Anna is much of the same story, with Fish Tales suggesting anglers get an early start to the day. Hitting local ponds and smaller, less popular lakes may also be a smart move when the crowds are out and about.
Northern Snakehead fishing is good during morning and evening throughout the Chesapeake region. Going after them with imitation frogs is a solid bet. Contributor Eric Packard targeted them in a western shore beaver pond this week and found that the heavy growth made fishing very difficult, but a few snakes did take the bait as well as a couple of small largemouth. It appears that the rainfall boosted the snake action on the eastern shore, with several readers hitting the Blackwater post-storm reporting excellent catches including a couple breaking the dozen-fish mark. However, they also note that even on weekdays, with the parking restrictions closing some spots it can get crowded. Anglers headed there over the weekend should plan to arrive early or risk not getting a spot.