Upper Chesapeake Bay Fishing Report, January 21 Update:
Although we did hear from someone who caught and released a couple of small stripers in the Patapsco, for most anglers in the upper Bay it's still all about the pickerel and perch. The folks at Angler's are talking about the bite in the Magothy, where both species are being caught with minnow producing the most perch and four-inch paddletails and Angler's custom-made pickerel spinners catching the toothy critters. Pickerel are also being reported from the northern creeks, including Bodkin, Rock, and Marley.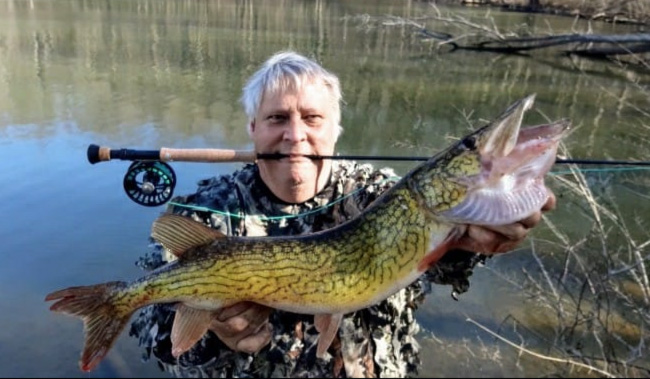 ---
Upper Chesapeake Bay Fishing Report, January 15 Update:
Well folks, pickerel are still dominating the reports right now. With excellent pickerel fishing in the Magothy and Severn, we're not surprised. The bite remains hot, with fish ranging from 16 to 24 inches common. Minnow under a bobber are doing the trick for 'em, slow trolled or left to soak. Anglers are also casting Angler's pickerel spinners, and we hear that even Mike managed to hook into a nice one last week.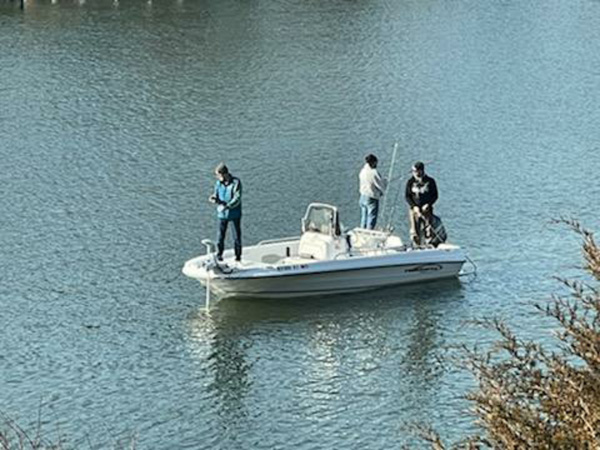 With stripers shut down and absent north of the Bridge, anglers are running south to find their C & R fix. Stripers are being caught and released around Solomons and Point Lookout.
---
Upper Chesapeake Bay Fishing Report, January 7 Update:
Several readers checked in after hitting the Magothy, which continues to produce a nice mix of pickerel and perch. One described it as the "best pickerel fishing in a decade," with two dozen fish including one over 25-inches to his credit one day this week. Yellow perch have mostly been hitting on minnow. We also had one report from the Western Branch Patapsco, again of pickerel. While some anglers are getting their pickerel on the western shore, plenty of trailers are being pulled over the Bay Bridge towards the eastern shore mill ponds. We're seeing pickerel that are chunky, long, and plentiful in many of the ponds. While it'll take a fair bit of working to figure out what the fish in each pond like best, slow trolling and sending out minnows have been the best tactics for getting a pickerel on your line.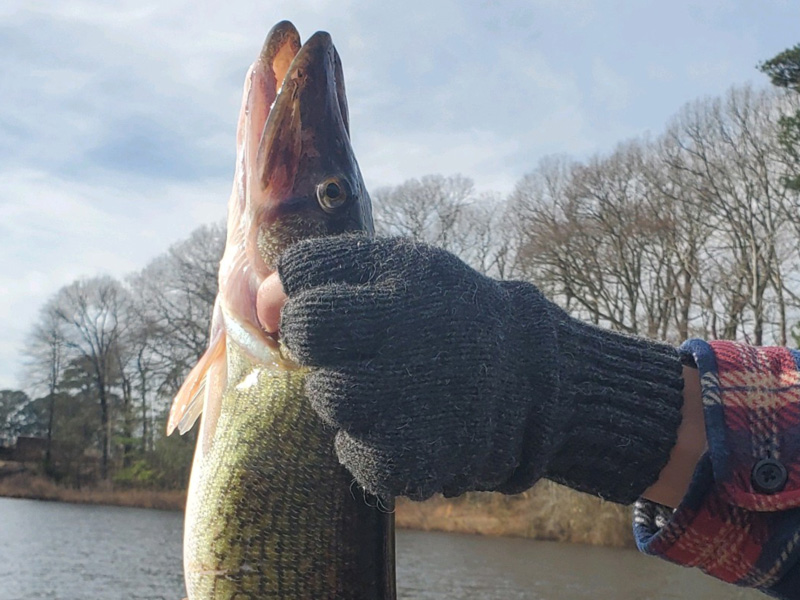 As we move into 2021, we'd like to thank all of our readers who have contributed their reports to FishTalk and those that have supported us by reading them. We love hearing from you and featuring the photos and reports from our readers who make FishTalk possible. If you'd like to send in your own reports, feel free to email [email protected]!
---
Upper Chesapeake Bay Fishing Report, January 1 Update:
Welcome to 2021, anglers! We wish you many great days of fishing and lots of time spent on the water during the coming year. This week saw reduced reports thanks to weather, the holidays, and reduced tackle shop hours. Right now, the yellow perch and pickerel bites have been providing plenty of action. The Magothy is still providing a fairly consistent yellow perch bite throughout the creeks and in deep waters. Dropping down small feathers or shad darts tipped with minnows has been tempting them in. Beechwood has been a good area to target yellow perch, with the bite often lasting throughout the day. Anglers working along docks and points are finding the pickerel, casting shad darts or small bucktails tipped with minnow or three-inch paddletail lures has been tempting them to bite in good numbers.