Upper Chesapeake Bay Fishing Report, February 21 Update:
With plenty of anglers on the water, we had plenty reports of slow days—but few total skunks. Although the pickings have been slim, Fishbone's reported that most anglers are managing to eek out a fish here and there, picking up a few throughout the day. This has meant cruising around until locating a pocket of perch in deep water, or having great faith in your hotspot. The bulk of the fishing is happening in the tribs, where boats are spread out scouring the waters for deep holes and pockets to drop minnows or grass shrimp into. The Magothy is the only river that's been a standout, with Cypress Creek remaining a good area. Angler's Sport Center reported that this week a few guys came in who caught perch around the 12-inch mark on minnows in that area.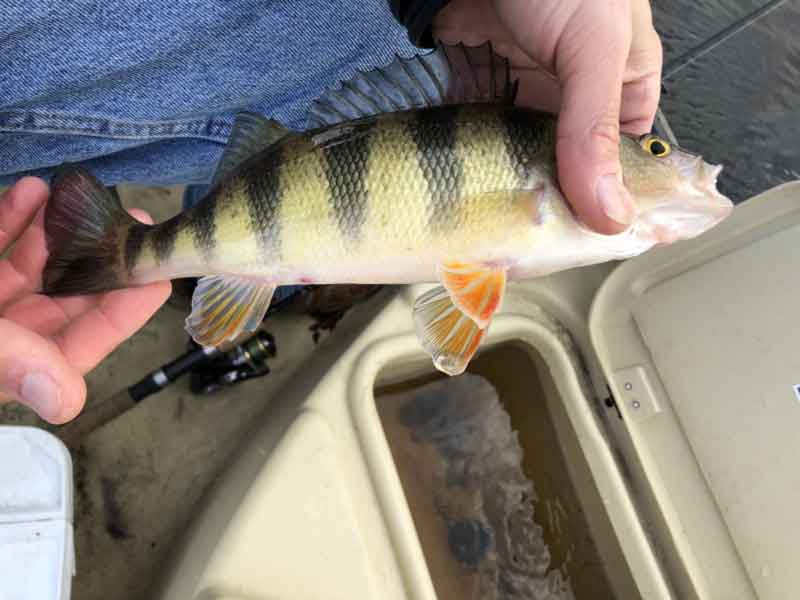 The pickerel bite didn't pick up as much as we expected it to after last week's promising reports. Fishbone's still had some anglers reporting fish from Beechwood, Old Man Creek, and Cockey's Creek, but nothing impressive.
Anglers iffy about the brackish bite have been heading to the reservoirs, where the panfish, bass, and pickerel bites have been consistent. Loch Raven, Piney Run, Liberty, and Prettyboy are maintaining crappie bites. Angler's let us know that crappie have been loving pink, orange, chartreuse, and neon yellow shad darts tipped with minnows, fished around structures. Bass and bluegill are coming up steadily, as well. Wye Mills and the Blackwater are common destinations for anglers willing to travel right now. Both areas aren't letting anglers leave without fish in the cooler.
---
Upper Chesapeake Bay Fishing Report, February 14 Update:
There's no reprieve from winter quite like spending a day on the water. Anglers this week were quick to trailer up, head to the ramps, and cruise up the creeks in search of yellow perch. While there were plenty of boats on the water and lines coming from shore, the pickings were unfortunately sparse. With the catch slim this week, few real hotspots few popped up. Fishbone's reported that anglers on the Magothy at Cypress Creek got the most action from yellows holding on in the creeks. Those remaining in them are coming up with roe. Bloodworms are unavailable, so most anglers have been fishing ever-reliable minnows and grass shrimp near bottom. Although the bite isn't at its best, anglers are consistently reporting that they're catching only on the outgoing tide. Timing your trip with the tides should save you a bit of gas or time spent hanging on the shoreline. Although the yellow perch bite has been slow, Fishbone's let us know that the numbers of pickerel coming out of the water are on the uptick. They had confirmed reports from Beechwood, Old Man Creek, and Cockey's Creek this week.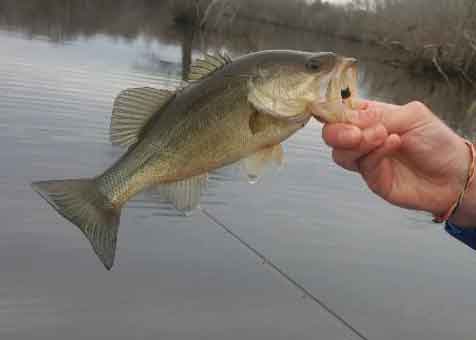 Many anglers have headed for freshwater since the reservoir bite has been more consistent, with panfish plentiful. Loch Raven, Piney Run, Liberty, and Prettyboy all have excellent crappie bites right now. They've been happy to take pink, orange, chartreuse, and highlighter yellow shad darts tipped with minnows near shore and structure. A few yellows are biting, the bite has been bluegill and bass-heavy. Most of our correspondents and report contributors suggested heading to the eastern shore and hitting Wye Mills, the Blackwater, Smithville, or Johnsons Pond. The fishing in these areas has been far more reliable, and a bucket of minnows won't last you very long in the best way possible.
---
Upper Chesapeake Bay Fishing Report, February 7 Update:
The past week's favorable weather conditions (when it wasn't raining) drew plenty of anglers onto the water in hopes of landing chunky yellow perch. Throughout the upper and middle areas of the Tribs, yellows have been biting in creeks, deep holes and pockets, and deeper channels. Tochterman's reported that the Magothy and Chester have been especially good areas, with plenty of fish way up the river in creeks. Clyde's let us know that Perryville has been a hotspot up north, and is worth the run if you're hoping for steady action. On the Eastern shore, the Tuckahoe, Pocomoke, and Wye Mills are still providing plenty of panfish. Angler hoping to catch a variety of species have been to these locations with plenty of minnows for bass, crappie, bluegill, and yellow perch. Island Tackle Outfitters suggested rigging up with colorful shad darts tipped with minnow if you're hoping for crappie, and sticking to nearshore structure.