Upper Chesapeake Bay Fishing Report, August 7 Update:
Attention FishTalk Readers: Due to the impact of the storm Isaias on our region, we want to caution that regardless of whether you fish freshwater, the Bay, or the ocean, the fishing deck has been shuffled. Much of the intel we received this week was gathered prior to the storm so we have to question its efficacy. While we did also get some info in on Wednesday evening and through Thursday, we'd note that this week our reports may not be as helpful as usual in forming effective game-plans for the weekend's fishing.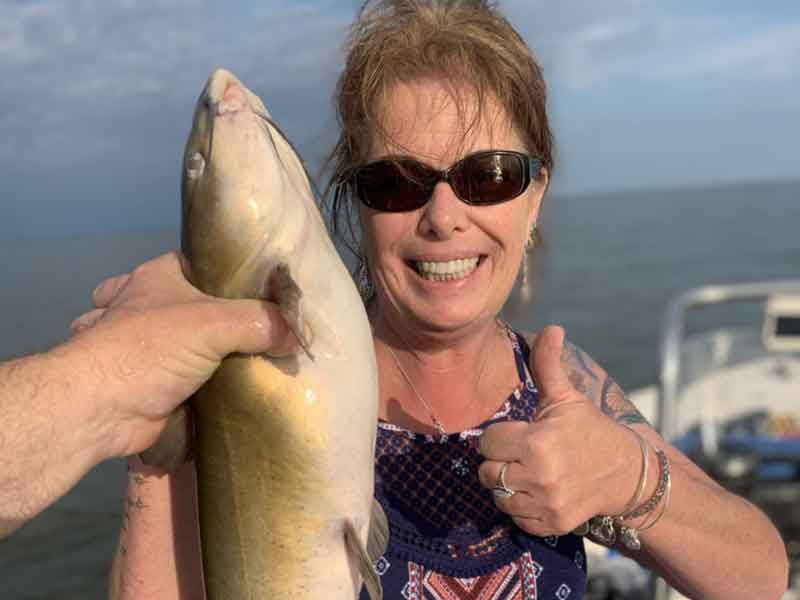 While poor weather kept anglers off the water for much of this week, those who managed to slip out before the big storm and those that followed occasionally were able to get into pockets of keeper stripers. Live-line action was the method of choice throughout the Upper Bay, with spot readily available at the mouth of the Magothy. Even with some keepers caught this week, readers reported that the striper bite has become more scattered through the Upper Bay shoals, ranging from the mouth of the Patapsco to Six Foot Knoll down to Belvidere. Readers said they found a few keeper fish plus some throwbacks while live-lining, they didn't have to fish in a fleet to do it and were able to enjoy some more peaceful time on the water than in past weeks. Tochterman's let us know that the bite around the Bay Bridge pilings also seems to be faltering a bit. The primary catch off the pilings this week was undersized, and concentrated during early morning hours.
On the upside, white perch are still easy to find throughout the tribs and into the Bay. Going after them with bloodworms on a bottom rig or a Sabiki rig is the method of choice, although small spinners work as well when fishing shallower areas. If bloodworms aren't available, many anglers have been turning to FishBites as a substitute.
REMEMBER: Maryland waters are closed for stripers from August 16 (next Sunday) to August 31. If you catch a rockfish, handle it with care and try to unhook the fish in the water to reduce stress on them.