Tangier, Pocomoke, and Lower Shore Fishing Report, June 25 Update:
The Tangier and Pocomoke are drawing fleets of anglers to their waters due to the killer speckled trout bite that's still happening right now. Along grassy beds, points, stump fields, and rocky edges, specks can be found in the shallows. Sea Hawk Sports Center had tons of reports of anglers filling up coolers this week after casting four-inch white and pink paddle and curly-tailed soft plastics, MirrOlures, and crab baits. They also mentioned that morning and evening have been the best times to cast for them, and there have been some stripers in the mix. While most of the stripers have been undersized, the occasional fish breaking 20 inches is popping up. We had one reader claim to have reeled in a slot-sized puppy drum among the specks, and some bigger drum are still being caught slightly to the south in the main-stem Bay.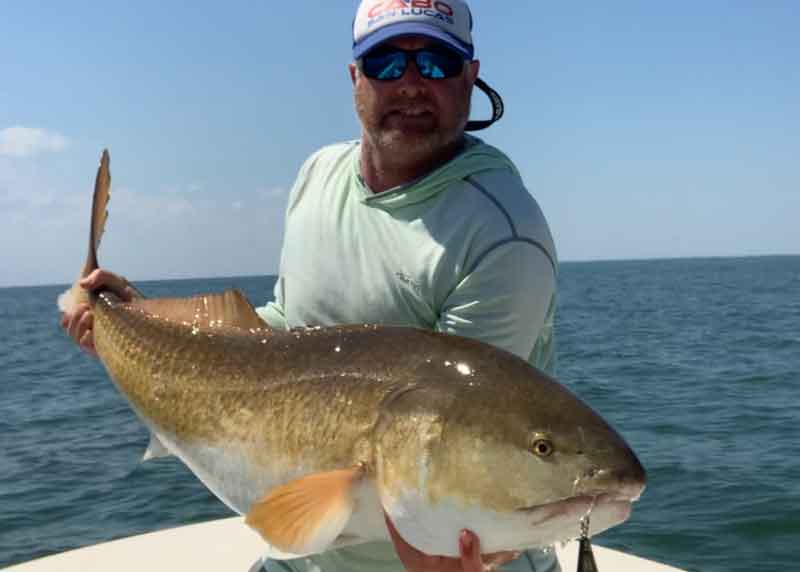 Across both Sounds, some flounder are present and providing a good bite for anglers drifting squid or bouncing pink and white soft plastics off the bottom. Sea Hawk let us know that the key with flounder has been going after them when the water isn't muddied from poor weather.
---
Tangier, Pocomoke, and Lower Shore Fishing Report, June 19 Update:
The Tangier is providing some of the best fishing on the Bay right now, with plenty of action from specks and stripers. Both species have been hanging around grassy beds and edges, taking soft plastics. Four-inch white and pink paddle tails, MirrOlures, and crab baits have all been working although bait fishing can be tough thanks to the number of rays around. Sea Hawk let us know that the specks are hitting best at the last of the flood and beginning of the ebb tide. If you're targeting stripers, there have also been reports of catches under working birds, although landing a keeper has taken a lot of sorting through the little guys. We also had one reader check in to let us know that he found snapper bluefish under some birds in the middle of the Tangier. Sea Hawk also had a few anglers let them know that the topwater bite is good in the early morning and evening. When water conditions were good this week, the flounder bite was on as well. Sending out squid or jigging pink soft plastics has been doing the trick for them.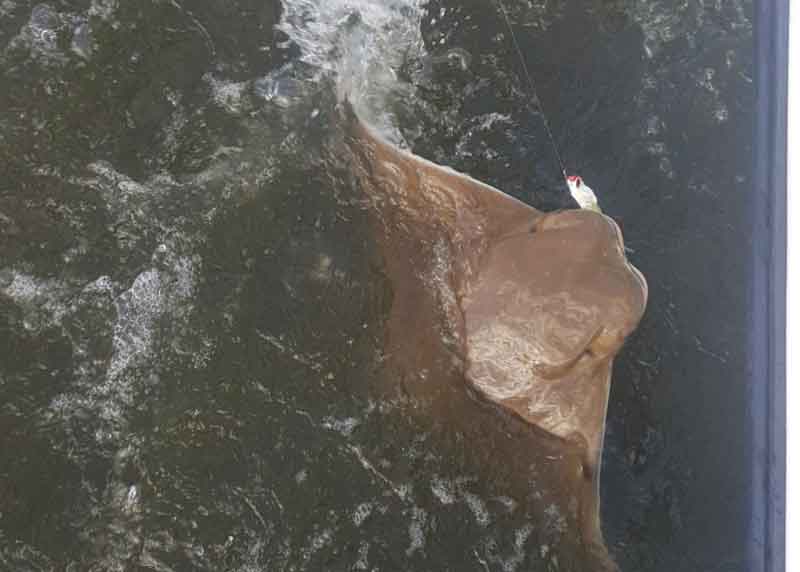 Crabbing report: Crabs are ON! in this zone.
---
Tangier, Pocomoke, and Lower Shore Fishing Report, June 11 Update:
We're loading up the car to head to the Tangier as we speak… Well, not really, but we can dream, right? The fishing in the Sounds has been excellent this week. A mix of specks and stripers are hanging around the islands in great numbers, eager to snap up baits. Readers who headed there this past week even mentioned that the specks often seem to outnumber the stripers. They're abundant in grassy shoals, coves, and near shore. Both they and the stripers are taking four-inch paddle tail grubs in white, chartreuse, and pink, which was the top offering. While most of the fish haven't been huge, Sea Hawk let us know that anglers staying at 'em are invariably ending up with keepers in the box and we did hear from one reader that a 28-incher ended up in his cooler.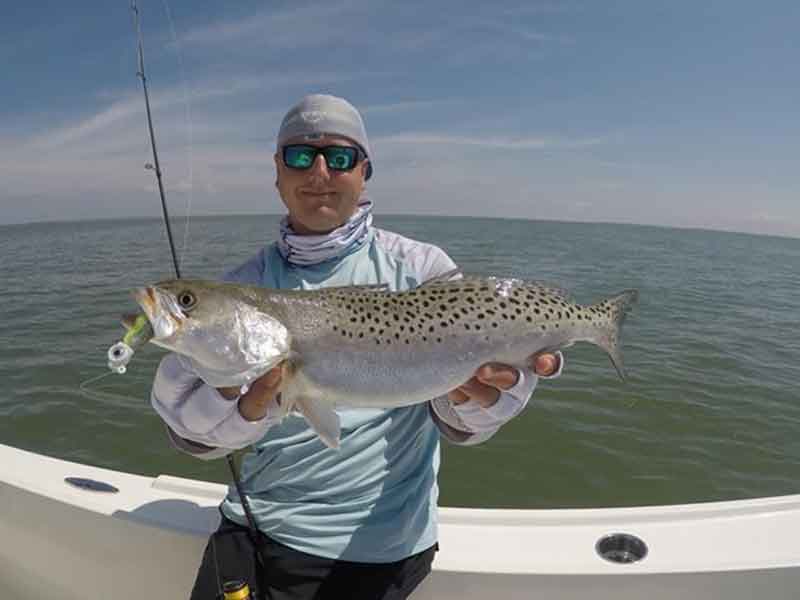 When fishing both the Pocomoke and Tangier, Sea Hawk also let us know that anglers drifting squid and pink or white soft plastics are cranking in flounder. Although they haven't been keepers for the most part, they're still a fun fight and great to see come up to the boat. For anglers fishing bait, rays remain an issue if you're not just looking for a hard tug. With hordes of them in the area, they're proving problematic. We also had several readers report getting into black drum in both the Pocomoke and the Tangier, for the second week running. However, this is for the most part another bait fishery, so… well, you know.
Crabbing report: Crabs are ON in this neck of the woods. Razor clams and necks are both working.
---
Tangier, Pocomoke, and Lower Shore Fishing Report, June 5 Update:
Sea Hawk Sports Center reported that this week continued the great speckled trout in the shallows fishery in the Pocomoke and Tangier Sounds. The specks are popping up all throughout grassy shoals, points, and coves, hitting MirrOlures, ZMan's, and five-inch white Gulp!s. Most specks haven't been outstanding in size, though there are a few outliers, but they are hanging around in good numbers. Anglers haven't had to be stingy about what fish they're keeping — if you want to bring home a better fish and you're into them, one should be on the way. Stripers have been hanging out with them in the shallows as well. Most stripers caught in the Pocomoke and Tangier recently have been schoolies, although reports coming into Sea Hawk indicated that there are larger fish mixed in with them up into the 26-inch range.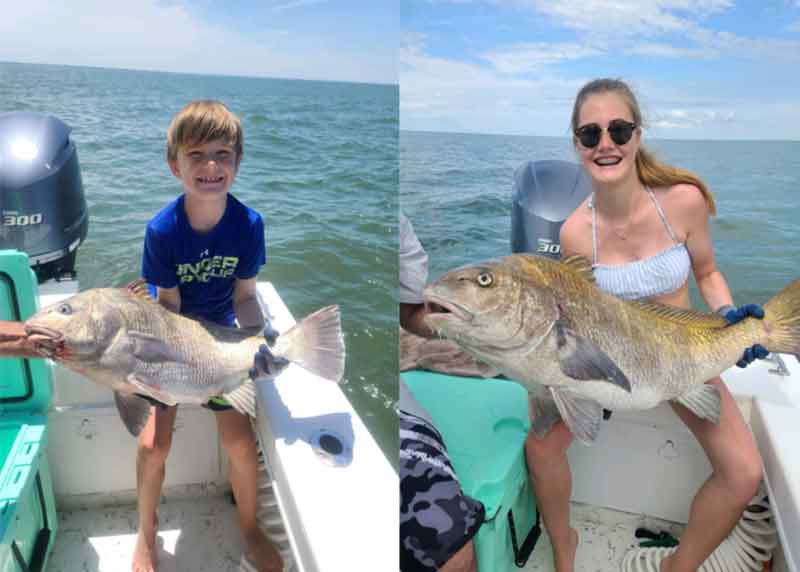 Bait anglers fishing crab have been battling through the rays, as elsewhere in the Bay, but have also been encountering both red and black drum. The flounder bite has remained steady: nothing exceptional but they're around, and considering how few have been in recent years, that's a good thing. We didn't get any solid intel on bottom fishing from this zone, this week.
Up the tribs and in the Blackwater the snakehead bite has grown tough, as the fish have entered spawning mode. Soon we'll be looking for fry balls and the action should increase rapidly. Meanwhile, channel and blue cats are providing most of the bites for those heading upriver.