Tangier, Pocomoke, and Lower Shore Fishing Report, February 25 Update:
Sea Hawk Sports Center let us know that all is well with the yellow perch bite in their neck of the woods and surrounding areas. While they've been hearing plenty of anglers coming in with the most solid yellow perch catches we've seen thus far, they also mentioned that the white perch bite is often excellent too, especially when fishing in deeper water. Number four and six hooks on bottom rigs with bloodworm or FishBites were the ticket to loading up a cooler with the white perch, whereas minnows are the preferred yellow perch bait. The Pocomoke, Nanticoke, and Manokin are all experiencing healthy runs right now. Crappie, bass, and pickerel are all commonly available too, and can be fished for with traditional winter tactics that work for them. There were also good reports this week for pickerel and bass from the lower Shore millponds on minnow and jekbaits. We also heard about snakehead #2 of the season this week, proving that you can in fact catch these fish every month of the year.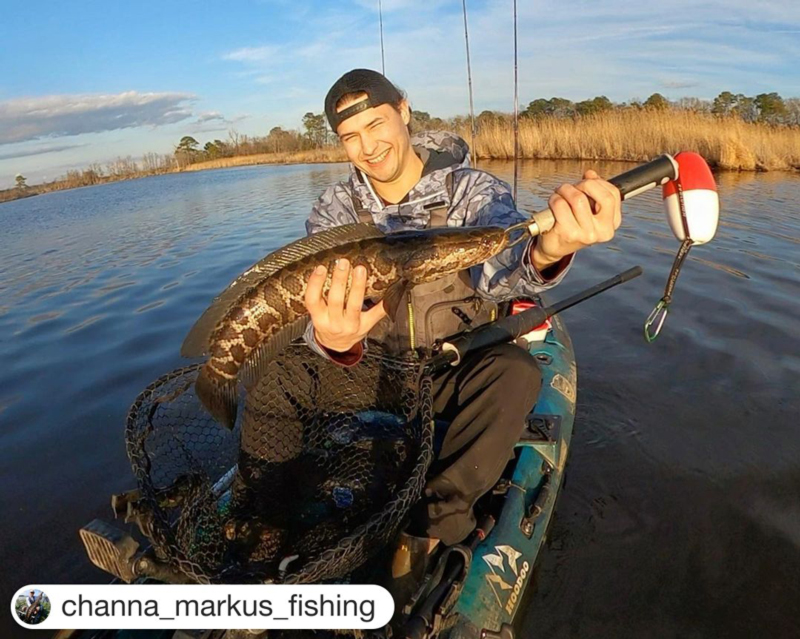 ---
Tangier, Pocomoke, and Lower Shore Fishing Report, February 18 Update:
Everyone who regularly gets to hit the lower shore tribs knows that the rest of us envy them through the winter… right? The fishing throughout this region has remained steady this winter, with the twisty coves and narrow channels providing haven to a variety of panfish, pickerel, perch, catfish, and bass that've all been staying true to their hungry tendencies. Fishing with naked minnows or shad darts tipped with minnows is common, and tempting almost all of the above. Fishing for bass with crankbaits was worked well this week as well, and pickerel were willing to hit lures casted into the shallows.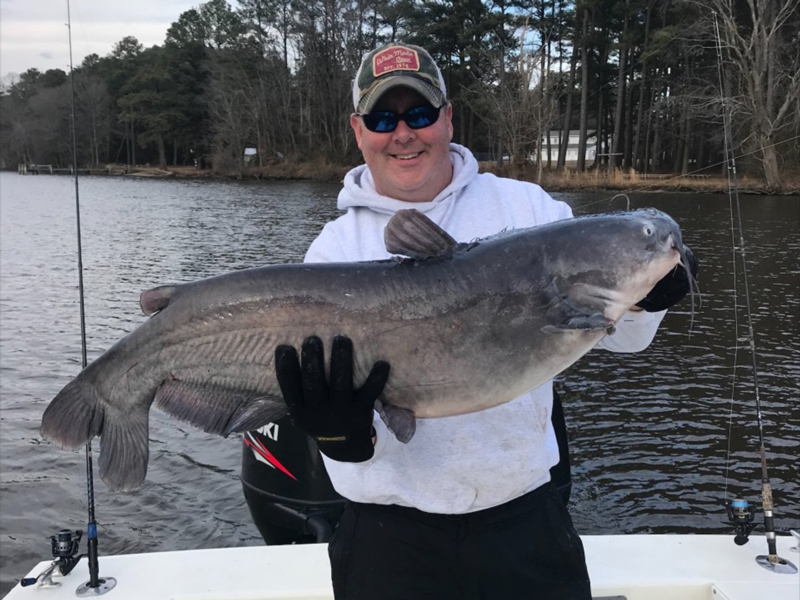 ---
Tangier, Pocomoke, and Lower Shore Fishing Report, February 11 Update:
The Pocomoke is a great place to be right now, with more than enough yellow perch, pickerel, crappie, bass, and catfish to go around. Anglers hitting near-shore areas are enjoying a healthy pickerel and yellow perch run, although this week many of the yellows were in deeper water. Casting to them was a possibility, and many shoreline anglers chose to sink minnows on bottom rigs or a dart, or suspend them under a bobber. The Nanticoke has also been producing catches of both species, with the same tactics working well. Pickerel are loving their usual minnows.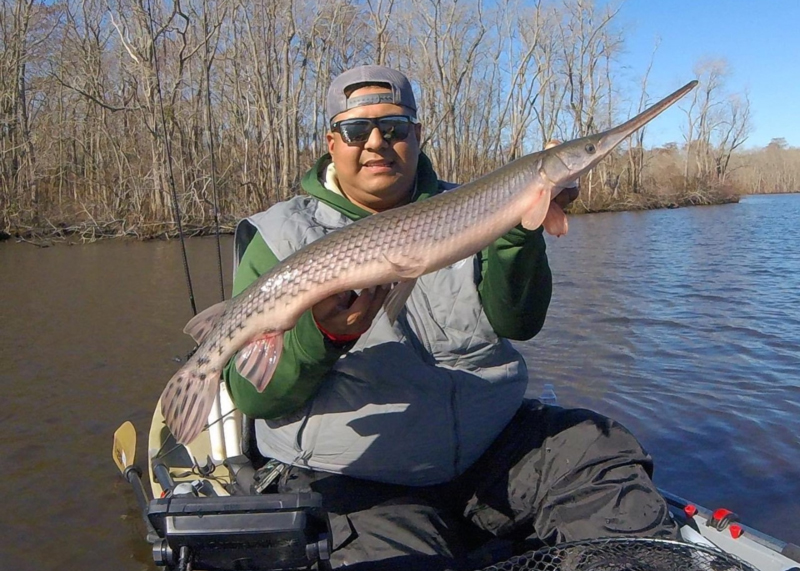 For perch, locating channels and holes has been key to finding a school and bringing them on board. Sometimes the yellows have been elusive, but they're showing up in numbers once you find them. On the crappie front, small minnow on yellow, neon green, orange, and pink shad darts are their favorite bait, both cast and retrieved along the bottom or suspended under a bobber. Vertical jigging from a boat positioned over the channels and holes during a low or outgoing tide has also been effective. The blue cats haven't been shy about feeding on cut menhaden and chicken breast, too.
---
Tangier, Pocomoke, and Lower Shore Fishing Report, February 4 Update:
It's time to head up the tribs for winter yellow perch and panfish action. Angler in Chief Lenny Rudow reports finally getting back into the groover after a solid month stuck on land (ewwwww!) due to a shoulder injury, and says that fortunately running over to the Eastern Shore and fishing the Pocomoke near Snow Hill proved to be a worthy way to break the fishless stretch. Minnows on darts fished right on bottom in the channel had yellow perch snapping to the tune of a limit catch, he lost count of pickerel at 10, and his friend Vadim enjoyed hooking into a beast of a gar on a six-pound test rig intended for perch. There was also one bass in the mix. The fish moved around from deep in the channel on a low, up to five-foot flats with weedbeds when the tide came in, but continued to bite through the end of the outgoing and well into the incoming.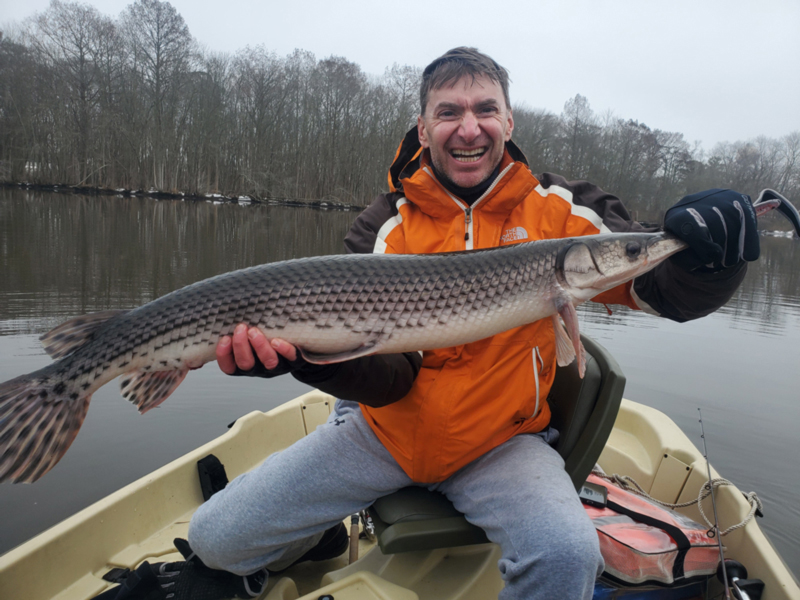 Contributor Eric Packard also fished up the river this week, using larger minnow and heavier gear to target pickerel, and caught plenty. Again, the fish were in the channel on low tide but moved shallower as the water rose. He reports the perch didn't touch the heavy rigs with 20 pound test but as soon as he tried casting with eight pound leaders the perch started biting.