Tangier, Pocomoke, and Lower Shore Fishing Report, March 25 Update:
This zone is coming back into focus as a prime place to be for anglers on the Chesapeake — all sorts of fish are suddenly showing up! Sea Hawk Sports Center reported that the white perch have been around the mouth of the Pocomoke, taking bloodworms on bottoms rigs. Crappie are around and hitting throughout the tribs and especially up to Snow Hill, taking shad darts tipped with minnows and grass shrimp. They've been especially active this season, and are still being caught frequently.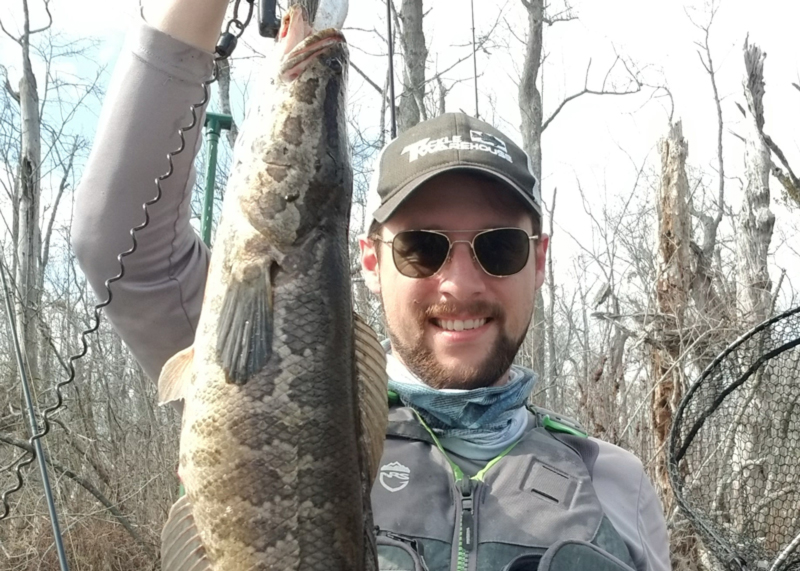 Many area anglers are also heading inland when there's a warm sunny day, to check the Blackwater and surrounding areas for snakeheads. Several readers reported good afternoon bites after the sun had spiked water temps, with fish hitting on subsurface baits (paddletails and swimbaits; one did report a solid topwater bite on frogs one day as well) in the shallows. One to six fish was the range and many of the fish reported were in the five-plus-pound range.
When Dave Moore from Shark Whisperers checks in we usually hear about the coastal bite, but he says that he decided to head west and hit the Tangier one day this week, where he ran into "all the channel and blue cats you could want," as well as a handful of school-sized stripers near the mouth of the Nanticoke. We heard similar reports from the guys at Sea Hawk and some readers who hit the rivers this week, with chunky cats around and taking liver, snouts, and cut baits. The catfish haven't been shy about biting and can be found all throughout the Sounds tribs and river mouths by shoreline and boating anglers.
---
Tangier, Pocomoke, and Lower Shore Fishing Report, March 18 Update:
Anglers are reporting less-than-average yellow perch catches across the board this season, and although the tribs in this zone had a good bite a couple of weeks ago, it was quieter this week (likely due to weather). The Maryland DNR commented on the poor overall yellow perch numbers this week, stating that their yellow perch experts "believe the fish may have spawned below their traditional spawning areas due to cold water surges." We did hear of some bass, pickerel, and crappie caught in the local millponds this week, though. With the weather fouling up the water and impacting temps, we're hoping things even out with warmer, more stable weather as spring officially kicks off this Sunday!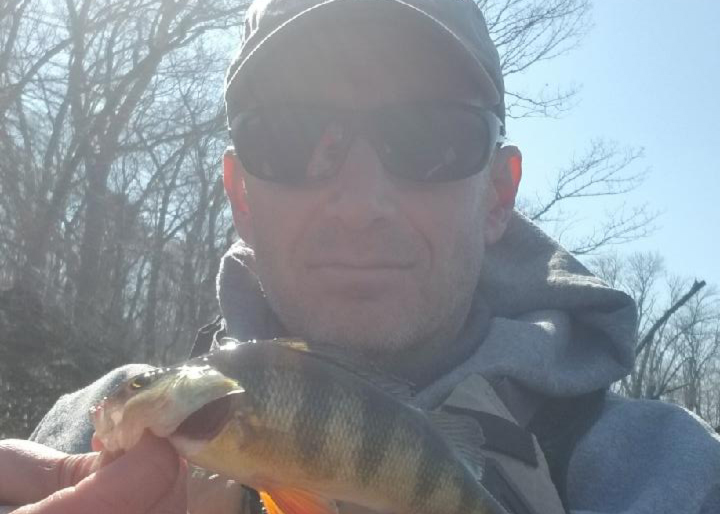 ---
Tangier, Pocomoke, and Lower Shore Fishing Report, March 11 Update:
With weather swinging back and forth between spring-like and chilly over the past week, those harbingers of spring, perch, have been the main target of many anglers throughout the region. Like other areas around the Bay, reports from the tribs have been swinging as wildly as the temperatures, with day-to-day action varying between red hot and non-existent. As a general rule of thumb, the outgoing tide has been much better than high or incoming tides and grass shrimp seem to be producing better than minnow. The Nanticoke has been reported by several sources as being among the more reliable rivers for yellow perch anglers recently. Sea Hawk Sports Center reported that yellow perch were also biting white, chartreuse, and root beer two--inch power bait grubs on 1/16 ounce weights under spin heads. The crappie bite has also been a standout, particularly on the Pocomoke upriver from Snow Hill, with bass and pickerel mixed in.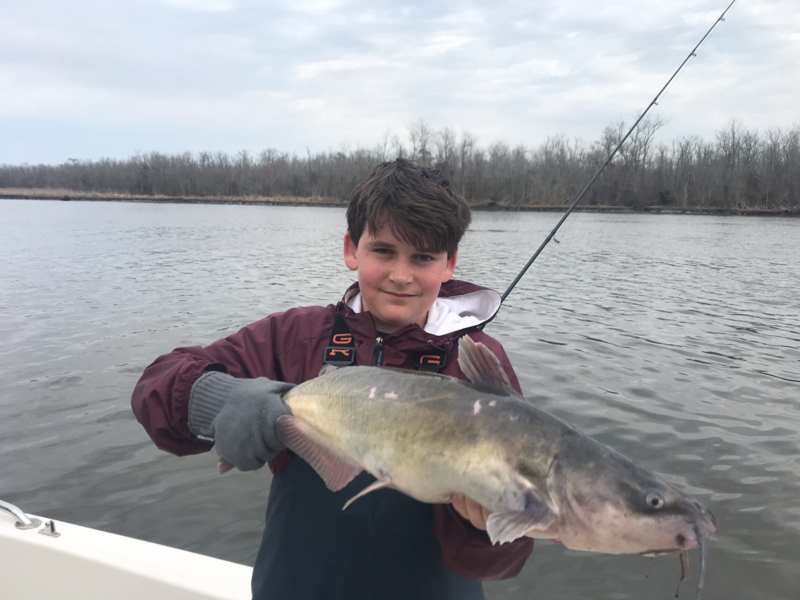 The Marshyhope has also received some attention this week, with solid catfish catches reported by a reader. Cut fish on bottom in the channels will do the trick.
---
Tangier, Pocomoke, and Lower Shore Fishing Report, March 4 Update:
Head up the rivers and creeks, anglers - the southern rivers get a bit of a jump on those to the north and we had several solid reports of yellow perch action in the Pocomoke and the Nanticoke, and in two cases crappie were in the mix as well. The catches haven't been peak-of-run, but 10 to 12 fish on average have been reported and these numbers should only continue to increase over the next week or two. If you want to target pickerel and bass they're in fighting mode, too. Both Contributor Eric Packard and FishTalk kayak sharpie Zach Ditmars hit lower Shore millponds in the past week and caught multiple dozens of pickerel between the two of them plus several nice bass; minnow and jerkbaits did the trick and Ditmars reported that a white Roadrunner tipped with a minnow was his top offering.