Tangier, Pocomoke, and Lower Shore fishing report, October 29 Update:
Hi FishTalkers – due to excessive winds throughout the region recently, most of this week's reports date back to Monday or last weekend. Sea Hawk Sports Center checked in this week to remind us that fishing in the Sounds is excellent as always. Stripers, reds, and specks are still hanging around. Striped bass have been common targets for jiggers, who are finding fish along the edges and drop offs. Fish have generally been schooled up, so doing multiple drifts and covering water has been common for jiggers. Generally the stripers coming in haven't been huge, but are still providing plenty of action and there are some nice fish in the mix.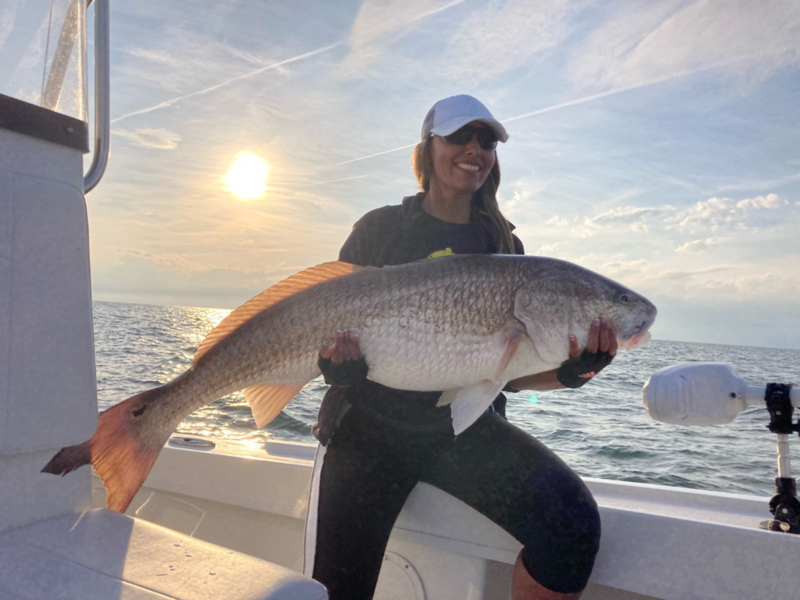 Nathan checked in from Beach's Chesapeake Charters to let us know that the big bull reds and some very nice specks are still hitting. He noted that the trout were downright thick last weekend in some spots. We also had a reader report of catching lots of stripers while struggling to find the specks south of Crisfield, then suddenly coming into the trout and catching eight of them to 20-inches. He noted that there was lots of barren water so hitting different points and spots until getting the bites was key.
---
Tangier, Pocomoke, and Lower Shore fishing report, October 22 Update:
The bite in the Sounds was good this week, and although winds made finding clean water difficult at times (lots of times) there's still a beautiful mix of stripers and specks. Stripers now are taking the pole position, though, as finding conditions appropriate for the species was tough this week. Anglers tossing soft plastics through weedy and protected areas or jigging the bottom were both able to locate fish. Both species were loving quarter-ounce jig heads tipped with Saltwater Assassins and DOA shrimp, fished both by themselves or under a popping cork. Generally fish of a decent grade have been attainable, with plenty of stripers and specks in the low-to-mid 20s reported recently. Small redfish including some in the slot have occasionally been hitting as well. Shrimp have been the ticket, and by all reports the better action on the pups is coming from areas farther south along the ESVA as opposed to up in the sounds.
Anglers hunting for stripers have also been trying their hand at locating breaking fish or working birds in open water. There are tons of baitfish around right now, and some of the best fast-action fishing to be had is when the birds are spotted. Casting spoons and soft plastics through the chaos has been resulting in hookups but at times plastic come back tail-less as there are still (mostly small) blues in the mix as well.
---
Tangier, Pocomoke, and Lower Shore fishing report, October 15 Update:
Pearl proprietor Chris checked in to let us know that while fishing the waters of Smith Island last week some of his visitors had some rather unusual luck, catching a decent sized tautog (yes, a tog!) along with stripers, lizard fish, and a couple of beautiful slot reds. In general, the Sound bite has been excellent —Sea Hawk Sports Center reported that over the past week, tons of rockfish, reds, and some speckled trout have continued hitting the decks. No matter what time of day, anglers heading out are seldom coming home disappointed. All these species are still in the shallows, providing anglers with healthy topwater (daybreak and sunset) and soft plastic bites. While most specks and pups have been undersized, keepers are being caught. In general, the fish have been around in good numbers and if you're using the right tactics, they've been willing to play. Smallish soft plastics up to six inches are working great. Chartreuse, white, albino ghost, salt and pepper, and Electric Chicken are the standout colors. Pink tones and Chicken-on-a-Chain remain popular as well.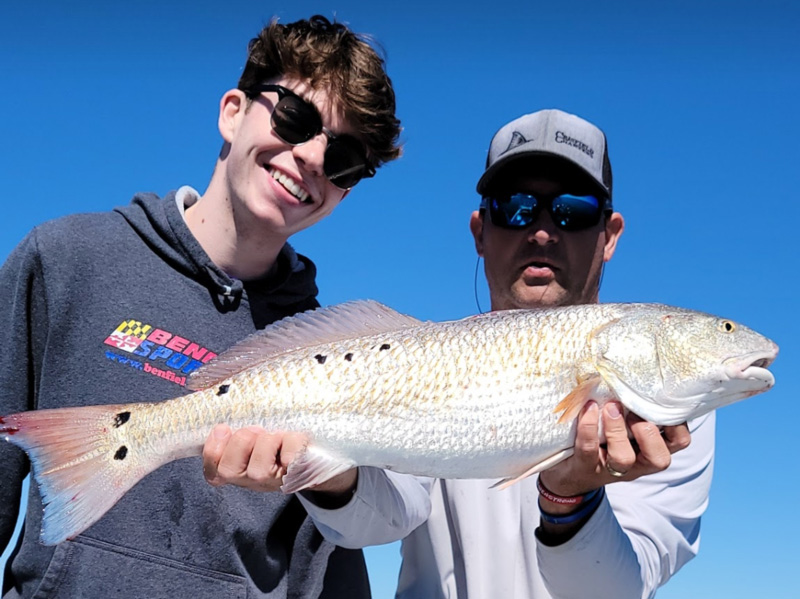 ---
Tangier, Pocomoke, and Lower Shore fishing report, October 8 Update:
*We apologize for the light reports this week, but due to exhibiting at the U.S. Powerboat Show in Annapolis (come see us this weekend at booth F7) and some personal matters we have not been able to gather as much intel as usual. Stay tuned for next week's reports!
Sea Hawk Sports Center reported in that speckled trout are being caught in numbers seaside, and big bull reds are getting pulled in from the surf up and down the Maryland and Virginia coast. In the Chesapeake Bay, the Tangier sound is producing lots of specks and rockfish. The flounder are still there but fishing is started to slow. Your best bet is finding clean water and fishing the last flow of the moving tide.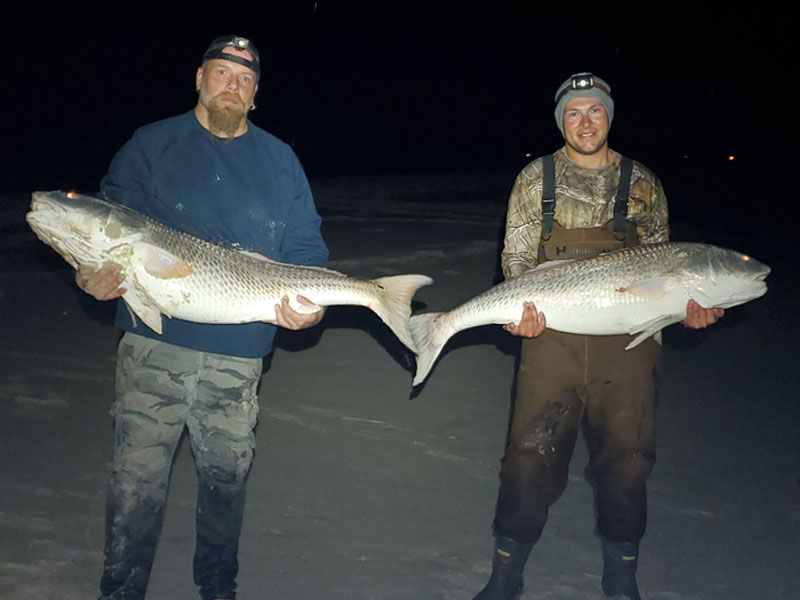 Ocean's East told us that a customer weighed in 13-pound sheepshead this morning and that they also received some reports of anglers catching them at the concrete ships.
---
Tangier, Pocomoke, and Lower Shore fishing report, October 1 Update:
We heard from Chris of The Pearl on Smith Island this week, who reports that despite some high winds last weekend, a smattering of species were swimming in the shallows and around the marsh edges. Most of the bites came from small rockfish, however, several small flounder plus lizardfish were also in the mix. A chunk of peeler crab produced an epic hook-up that unfortunately broke off — considering the big bull reds that have been popping up in the Sounds and Lower Bay, there's a good chance…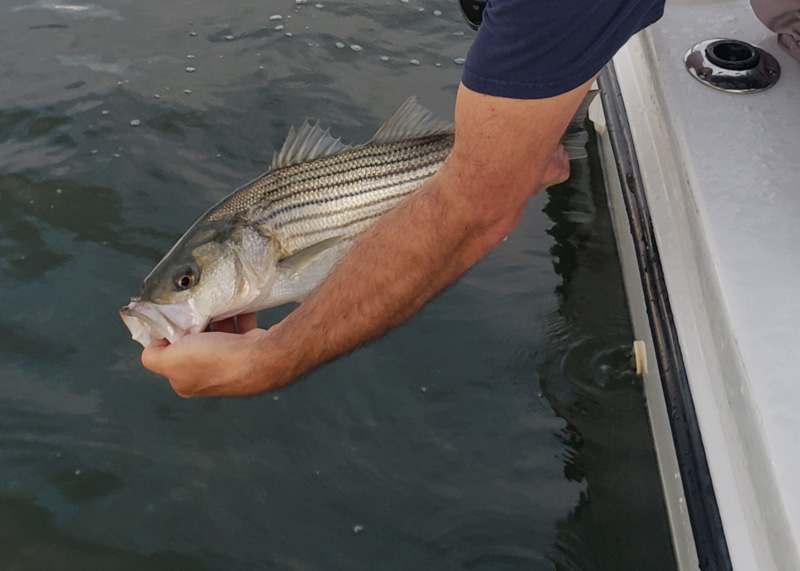 The folks at Sea Hawk have been steadily reporting a nice mix of stripers, specks, and reds in the Sounds. While the numbers of speckled trout haven't really matched up to a peaking fall bite as of yet, some large fish are coming in and the action here should only get better and better in the coming weeks—if the darn weather cooperates. We had a reader check in after fishing near Tangier Island but finding wind-churned waters and sub-par speck action. He did mention that stripers were still hitting, despite the riled waters. Most are on the small side but if you work at it, keepers are there to be found.