Tangier, Pocomoke, and Lower Shore Fishing Report, September 24 Update:
Fishing in the Tangier and Pocomoke was back on this week and it appears that the fall run has begun, though this week's weather will certainly have churned up the shallows in many areas; hopefully it'll settle back out quickly. Sea Hawk had great reports of speckled trout, stripers, and bull reds just prior to the weather change. Four-inch pink, Electric Chicken, Salt n' Pepper, and white paddle/twisty tails with some sparkle were doing the trick. Early mornings in grassy areas were best, as well as the afternoon bite. Stripers were often mixed in with the specks this week, and there were plenty to go around. Spanish mackerel and a few bull reds were also reported, under breaking birds this week. A few boats reported finding them and getting into the goods with spoons and other metals.
Crazy Catch Alert - AIC Lenny Rudow says a journey to Smith Island and staying at The Pearl last weekend included a couple of hours of fishing Saturday morning and evening, and while the bite was slow, it was also very interesting. The speck count was a mere one, what's believed to be a bull red (which hit a pink Gulp! swimming mullet) broke off several minute into the fight, and some smallish rockfish (all on white paddle-tails) were around, but the most interesting development was landing a ladyfish. You know, the ones that live in… Florida? That kind of ladyfish. And, this comes after receiving a reader report of a ladyfish in the Lower Bay this week.
Speckled trout reports have been good from the southern salt islands. Oceans East confirmed that four-inch paddles and twisters with some sparkle were enticing them as they move down the Bay.
---
Tangier, Pocomoke, and Lower Shore Fishing Report, September 17 Update:
Speckled trout fishing in the Sounds is on the bounce, getting better week by week especially in the shallows near marsh edges and in creeks. We'd expect peak action to begin within the next few weeks - fingers are crossed! Casting pink, white, root-beer, or Electric Chicken soft plastics of four to six inches, or hitting the creeks with a drifted piece of soft or peeler crab, remain great ways to go after them. There are lots of stripers mixed in, however, while previously these had been almost entirely small fish, this week we also heard about a few keeper-sized rock in the Tangier shallows along with the throwbacks. We also had multiple reports of slot puppy drum in the shallows this week, and Sea Hawk reported bull reds caught under breaking fish and on trolled spoons.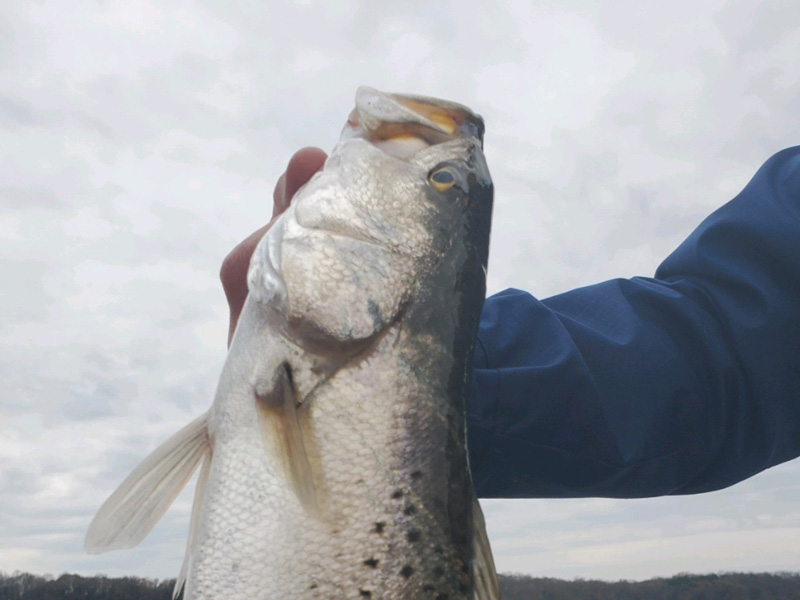 In addition to improving specks and stripers, the flounder bite has persisted in deeper water along edges and drop-offs between 10 and 25 feet. Most anglers have been drifting squid chunks or bouncing white soft plastics along bottom to target them. The numbers aren't huge, but it's possible to put multiple flatfish in the box while releasing several undersized fish for each keeper you can find.
Many area anglers are choosing to cruise out to the main-stem Bay to get in on the mackerel action before it ends for the season. Some are in the Sound along with smallish rock and blues breaking water, but the better bite for this species is generally a bit farther out. Sea Hawk also reported a ribbonfish (cutlass fish) bite popping up in the shallows this week. If you haven't seen it yet, check out our short how-to video on targeting this species in the Bay.
---
Tangier, Pocomoke, and Lower Shore Fishing Report, September 10 Update:
Thanks to the breezes turbulent waters put a bit of a damper on the bite in the shallows recently and the speckled trout bite died down a bit, although there are some big ones coming in. Quality over quantity has been common, with a few anglers reporting in that they only landed a few specks throughout the day, but they were big ones. Redfish continue to be in the mix although fewer in number than last week, again likely because of the conditions. On the bright side there's been an uptick in the amount of flounder caught recently. Most of them aren't dinner-plate-size, but it's always great to see them. Some keepers are being caught too, primarily by anglers fishing live minnow on Fluke Killers or bouncing soft plastics along the bottom. Smaller pink, white, and chartreuse plastics lures are favorite for flounder which have been in deeper water along edges and drop-offs between 10 and 25 feet.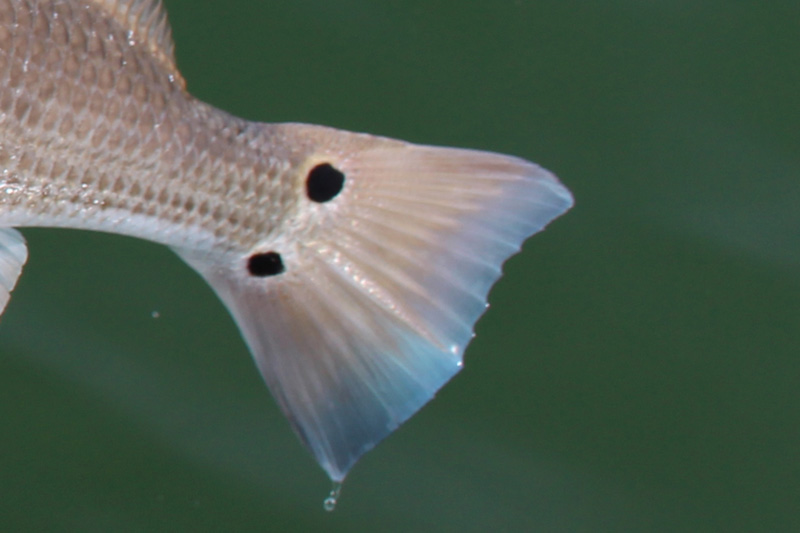 Boats that snuck out into the open sounds early this week did find some breaking fish under working birds. Spanish mackerel are still around the channel edges and under working birds with blues mixed in. A few larger blues have been reported recently up into the five-pound range, though the bulk of the fish are small snappers.
Slot reds are calling your name? If you missed last night's Live With Lenny broadcast about catching slot reds in the Bay, check it out now!
---
Tangier, Pocomoke, and Lower Shore Fishing Report, September 3 Update:
We had solid reports of bull, slot, and undersized red drum this week, which naturally brought lots of excitement. Chunky reds could be located throughout the Sounds' open waters, with the bigger fish often lurking under working birds. Jigging metals under the chaos is definitely one of the best ways to secure the fish — many anglers are reporting that their best bites came when working birds were located. Spanish mackerel are also common under the birds, although their bite began to taper off just a bit this week. Zipping spoons through them is also a great way to hook up without risking losing all your lures to baby bluefish. Trollers and anglers using metals are finding some success getting the toothy critters aboard, and have reported some really impressive catches recently.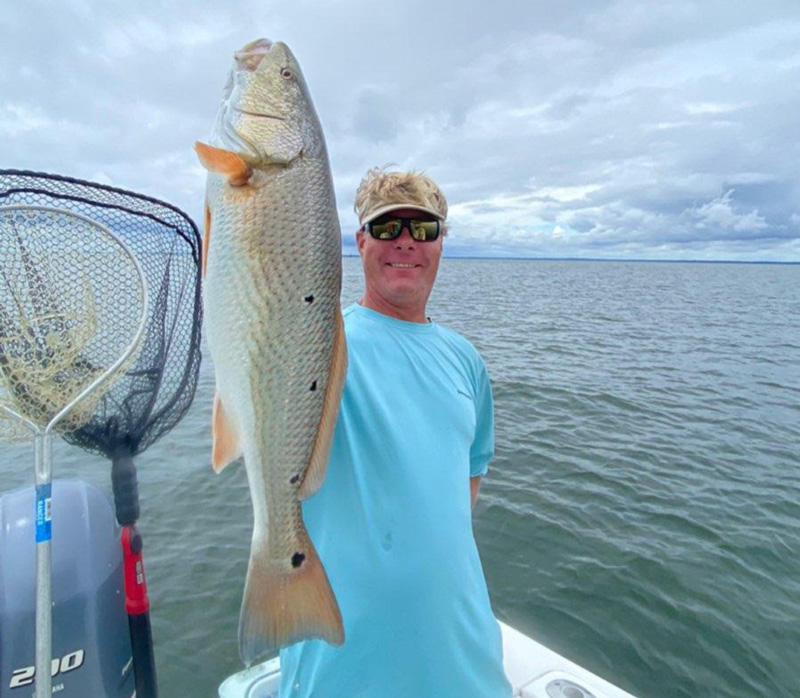 Speckled trout and rockfish are available throughout the shallows. Recently, however, there's been a lull in the speck bite. Anglers fishing for and landing them report that they've been moving often, and quickly switching spots when it's clear that an area is barren. Covering ground is the go-to when the fish just aren't biting. Despite the recent slack-off for specks in the shallows our reports were mostly pre-storm, and there's a good chance the recent cool-down will trigger solid action - this weekend holds excellent potential for those willing to roll the dice.