Way North Chesapeake Bay Fishing Report, August 27 Update:
HOT WEATHER ALERT! Hey, FishTalkers! Our region is in the midst of another hot, hot, hot spell! We want to pop in and remind you to please keep undersized fish in the water when releasing them, and only bring them out when totally necessary, especially when air temps exceed 90-degrees. As anglers, we're all in the fight to conserve and restore our striped bass populations—safe catch-and-release practices are an excellent way to ensure that we're doing our part and reducing striped bass mortality. If you're interested in learning more about safe catch-and-release practices, check out this Safe Summer Catch and Release article.
Woooohooooo! The Flats have been blessed with a topwater bite that's still going strong. Clyde's let us know that anglers who hit the Flats during morning hours are slamming stripers on the topwater. Many of the fish reported have been keeper size, even stretching into the mid-high twenties. We had one report this week from an angler who hit the Flats just before daybreak and was home in time to cook up a fresh-striper dinner for his kids (you go, Keith!). The Dam Pool hasn't been a bad place for topwater either, although lobbing soft plastics into the Pool has produced better results for many anglers.
When the sun is beating down with no abandon, switching to bottom fishing, jigging for stripers, or livelining is popular. Bottom fishing is especially good right now, with perch traveling from their morning haunts to deeper, cooler water as temps heat up. Catfish are also highly active during the midday rockfish lull and are providing some insane action. Multiple reports of cats hitting the 30-plus inch mark are making their way onto Facebook and floating through tackle-shop banter. Chopped gizzard shad is your best bet for scoring a whopper — just make sure you're using fresh, gooey baits.
---
Way North Chesapeake Bay Fishing Report, August 20 Update:
Northern waters are nothing if not consistent in recent weeks — Fishbone's let us know that the Susquehanna Flats and Conowingo Dam Pool are still alive right now, with tons of action for topwater anglers. Both locations have been a favorite for anyone hoping to score on the topwater, with the early morning and late afternoon bites absolutely explosive. Even boats heading out before the sun breaks are seeing others on the water, as word is thoroughly out that daybreak is the best time to pick up the fish.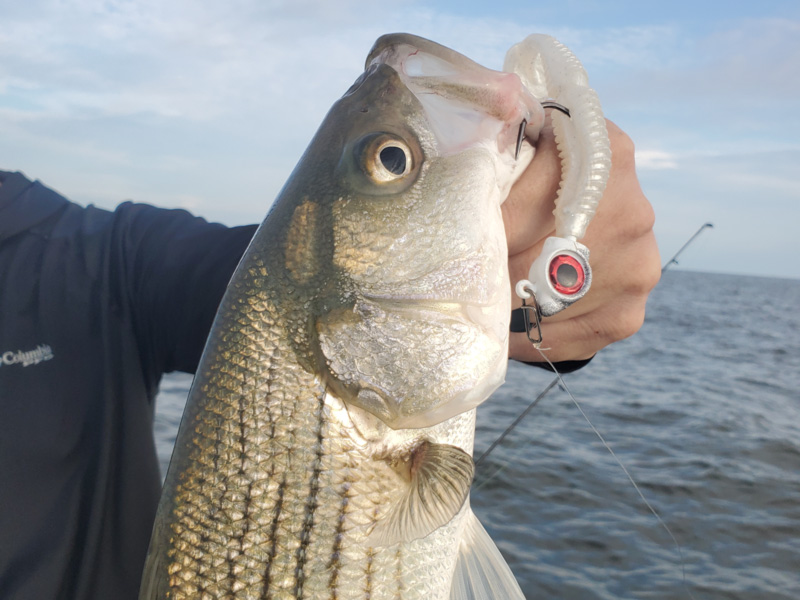 Despite the sun slowing the striper fishery later in the day, many anglers are enjoying a healthy bite on paddle tails casted far up in the Dam pool. Across the Flats, liveliners have also been hooking up, and jiggers on the channel edges are finding some great fish. FishBones reported that the livelining bite is excellent near the channel edges and in deeper water during afternoon hours. Best of all, many stripers from the topwater and livelining bite have been chunky this week. Multiple reports of fish exceeding the 25-inch mark came from up north!
Catfish remain a reliable fishing staple as well, and fishing fresh baits on bottom for them is excellent. The bite has been easy-going and good for both shoreline and boating anglers.
---
Way North Chesapeake Bay Fishing Report, August 13 Update:
Morning is the best time to be on the Flats. The waters were poppin' this week, with plenty of action for topwater anglers who headed out at daybreak. Clyde's reported that the bulk of the catch is coming early, although some boats are getting into them later in the day along channel edges. The most exciting bite has easily been morning topwater, providing tons of explosive hits from keeper stripers. The Flats is dominating the action, but there were some solid reports from the Conowingo Dam Pool as well. Paddle and twister tails were another good option especially once the sun is up. Root-beer, electric chicken, and white were all mentioned as good colors this week.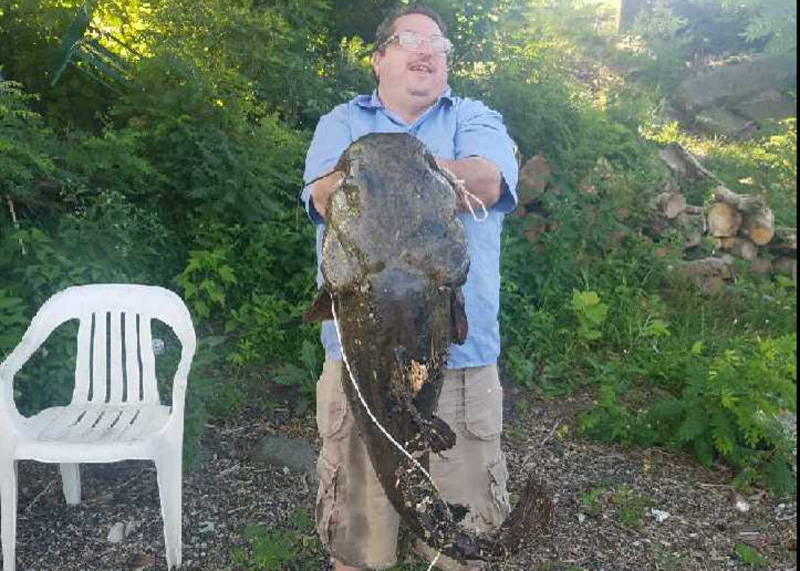 Catfish are the other main crop and fishing the shoreline and dropping from a boat have been equally productive if you can nail down a honey hole. Fishbone's suggested tossing out fresh(!!!) chunks of menhaden or gizzard shad. A good rule of thumb is to give them a 15 or so minute soak and then change spots and check your bait if nothing's happening. Readers reported catching multiple chunky cats this week, reaching up to 35 pounds in the lower Susquehanna.
White perch are getting plenty of attention right now, too. They've been packed in around structure with plenty of shade and protection in from the sun and moving deeper as high noon looms.
FishTalk Fun Fact: The scientific name of the blue crab is Callinectes sapidus, translating from Ancient Greek and Latin to "savory beautiful swimmer."
---
Way North Chesapeake Bay Fishing Report, August 6 Update:
After two weeks of calm, the waters of the Susquehanna have come back alive, rocking and rolling with boat wakes as anglers pursue striped bass. Sunrise on the Susquehanna Flats was an angler's dream this week; guys who could locate pockets of striped bass were taking in the sweet views of stripers snatching their plugs. With more to look at than the sunrise, Herb's reported that guys casting topwater had their hands busy unhooking fish, putting them in the cooler or sending them home. Although many of this week's topwater crop was reportedly undersized, a fair few did enjoy keeper rockfish. Herb's mentioned that the topwater bite has also been good at dusk, although less keepers are showing up. Later in the day, livelining or jigging the channel edge has been producing as fish move into deeper, cooler waters. This week, the Dam Pool wasn't anything to turn your nose up at either. Captain Bones had reports of stripers caught casting far into the pool, as well as sizeable catfish. Of course, the catfish have been easy pickings the past few months, and are available all over.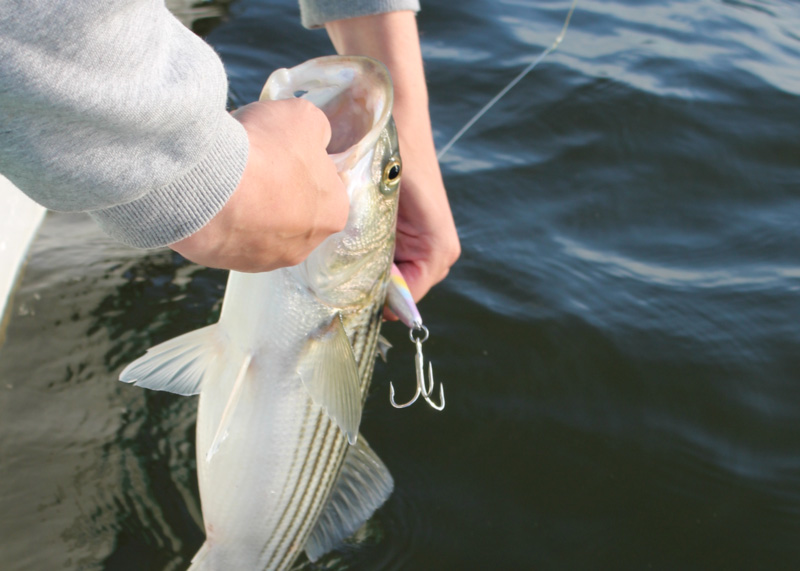 In the tributary rivers and creeks, white perch are keeping anglers entertained. In the early mornings and at dusk they can be located near shorelines and under structures. Casting around your nearest community pier or an accessible shoreline is a fine bet if you're looking to score some perch. When the sun is overhead, perch are typically going to be in deeper water or protected areas with shade. Regardless of time, bloodworms, shrimp, or FishBites on a bottom rig remains a favorite. Captain Bones also suggested tossing out Perch Pounders.