Way North Chesapeake Bay Fishing Report, August 28 Update:
Hello, anglers! We hope you've been enjoying some time on the water during this week of (mostly) great weather. We've noticed a huge increase in the amount of osprey flying around with fish lately… With no limits on their fisheries, it looks as though they've been out-fishing us by a longshot. Most fishing right now is dependent upon whether or not catfish and perch are biting, and they usually are; as has been true most of the summer, for the past week the bite has been good in the Dam Pool and downriver to the flats for cats. Tossing chunks on the bottom is bringing them in. The water's been low this week, however, so sticking with main channels and deep holes is the move. Clyde's reported that clam snouts and chicken liver have been great baits. The same is true on the Flats. Throughout the tributaries, white perch are biting Fishbites, grass shrimp, and bloodworm on bottom rigs. Throwing small spinners at shoreline structure and piers is also productive.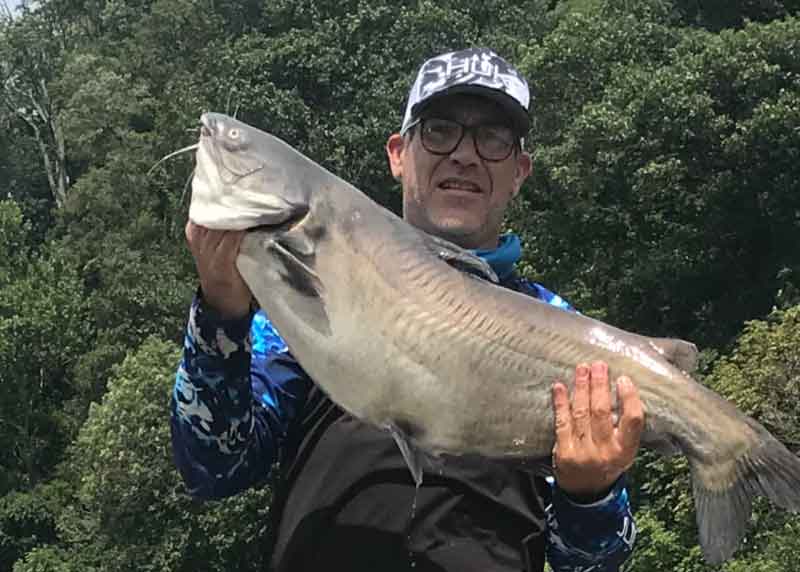 ---
Way North Chesapeake Bay Fishing Report, August 21 Update:
Remember folks: targeting striped bass is now illegal in all Maryland portions of the Chesapeake Bay and they will remain off-limits for the remainder of August.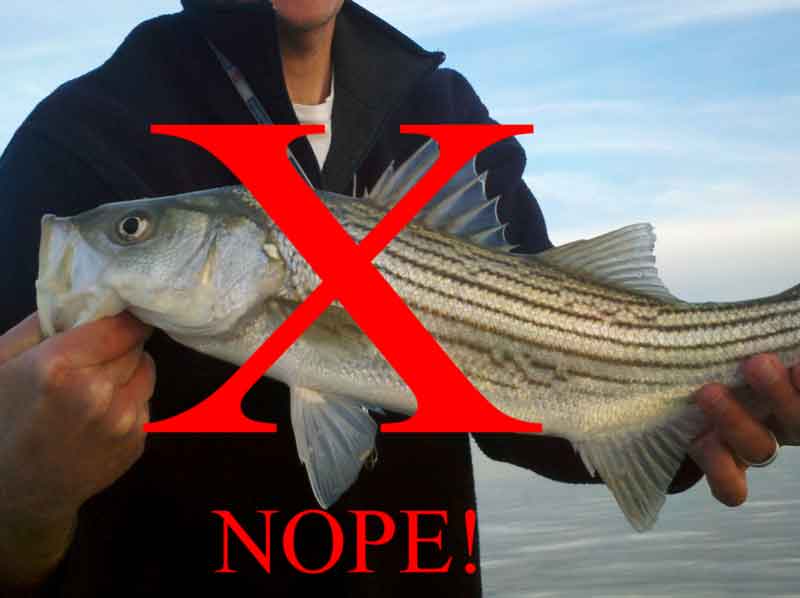 Hey, anglers! We're hoping you battled the rain to get out this week and enjoy some time on the water. We're happy to report that although the striped bass fishery has closed out, catfish are providing anglers plenty of action throughout northern waters. The Conowingo Dam Pool seldom disappoints and is chock-full of hungry cats. Additionally, readers checked in to let us know that the cat bite remains strong in the Susquehanna, from the Dam Pool down to Havre de Grace. The Bohemia has also popped up as a new hot spot. Anglers who fished the area reported that raw chicken strips fished on the bottom in 10 to 15 feet of water along channel edges were the ticket to big cats.
Aside from the catfish, white perch are highly active and happy to bite. Dropping down a bottom rig with bloodworms, FishBites, or grass shrimp has been a popular option, however, some anglers are favoring casting small spinners.
---
Way North Chesapeake Bay Fishing Report, August 13 Update:
Hey, folks! Please remember that as of Sunday the 16th of August stripers are off-limits in Maryland waters. The season officially opens back up September 1, and we'll be reporting on them again at that time.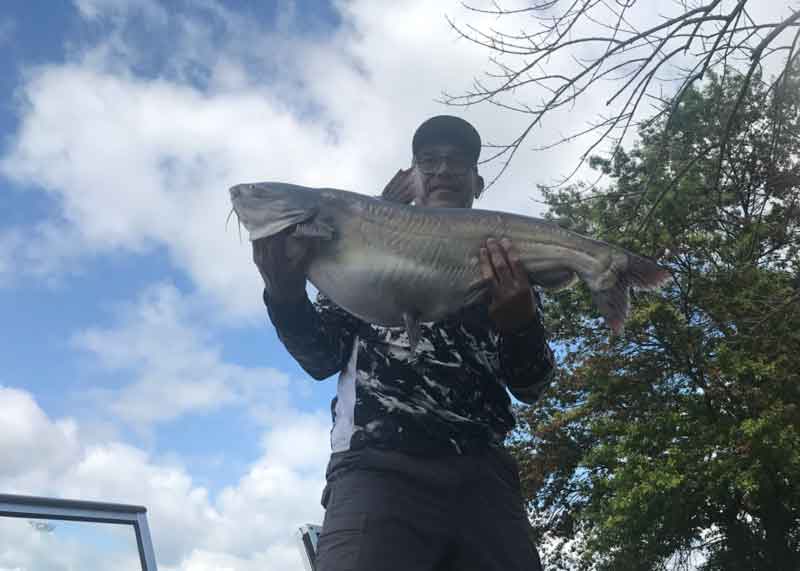 Welp, we never thought we'd be saying this… but with stripers shut down starting this Sunday the 16th, we're crazy thankful that we've got plenty of catfish in the water! The Conowingo Dam pool, Susquehanna Flats, and most creeks and tribs across the area are holding hefty numbers of them on the bottom. The catfish pickings have been far from slim throughout this year, and we're anticipating focus will shift to them while other species are off-limits. For the cats, your game-plan is simple: load up on chicken liver, cut menhaden, or clam snouts and put 'em on the bottom. Clyde's reported that some anglers are also hopping on the perch train, which is still picking up steam in creeks and by nearshore structure.
If you're planning to hit the water on Friday or Saturday, your best bet for stripers is still heading out at daylight (sorry!) and casting topwater or other surface plugs at the Conowingo Dam pool. Clyde's reported that the bite has been hit or miss depending on A) the Dam generation schedule and B) the mood of the fish. They've been pretty finicky this week, and most are undersized. Still, it's worth heading out if you're looking to catch one more before the shut-down.
---
Way North Chesapeake Bay Fishing Report, August 7 Update:
Attention FishTalk Readers: Due to the impact of the storm Isaias on our region, we want to caution that regardless of whether you fish freshwater, the Bay, or the ocean, the fishing deck has been shuffled. Much of the intel we received this week was gathered prior to the storm so we have to question its efficacy. While we did also get some info in on Wednesday evening and through Thursday, we'd note that this week our reports may not be as helpful as usual in forming effective game-plans for the weekend's fishing.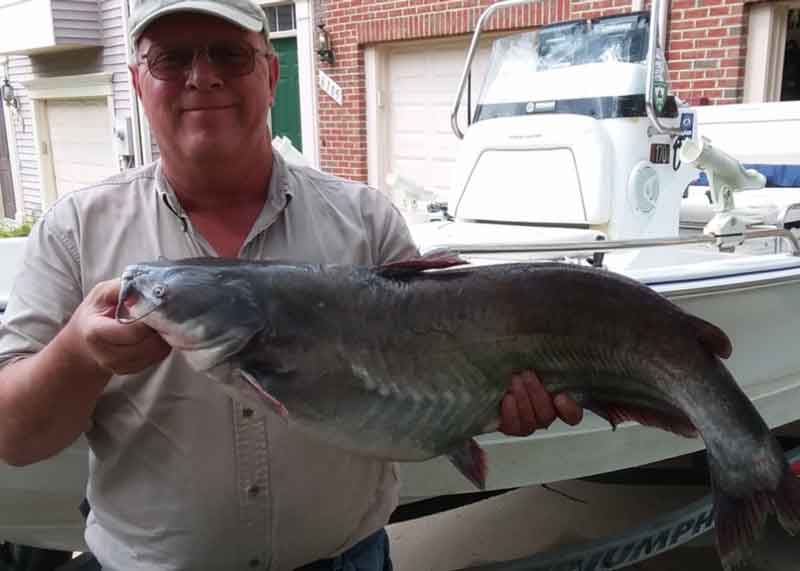 Slow but steady, the Conowingo Dam has proved a true provider for anglers across the uppermost portions of the Bay. While it hasn't been producing the largest fish, it's still one of the most reliable spot around. In the mornings, stripers have been active. They're not typically super close to the shoreline, and casting out into deeper water with topwater plugs or soft plastics is the favorite option. The bite has been dropping off as the sun breaches the horizon, but if you're still hoping for a few more bites, consider letting a soft plastic sink a little bit, or hitting up deeper or shadier areas to fish. The heat is taking a toll on the rockfish, and finding low-stress areas to fish for them is important right now. Throughout the day, putting chunks on bottom is the best way to land a catfish. While the stripers have typically been missing the keeper mark, cats are coming up all sizes. Clyde's Sport Shop had reports of multiple small catfish coming out of the water, as well as a few chunky feed-the-family sized fish. On the Flats, the bite was similar pre-Isaias.
REMEMBER: Maryland waters are closed for stripers from August 16 (next Sunday) to August 31. If you catch a rockfish, handle it with care and try to unhook the fish in the water to reduce stress on them.
In other news, the white perch bite is solid throughout the Bay and its tributaries. If you're looking for a quick dinner plan, heading to your local creek, dock, pier, or out with some bottom rigs should score you some. Bloodworms and grass shrimp are top pick as usual, and FishBites are a great replacement for bloodworms if you can't locate them.