Way North Chesapeake Fishing Report, September 25 Update:
Anglers: due to all the blustery weather the past week, we had a tough time getting our usual data dump. Reader reports were down and several of our usual sources simply said they haven't been able to get out. We've gathered what info we could, but have to warn everyone that this week's reports are on the thin side.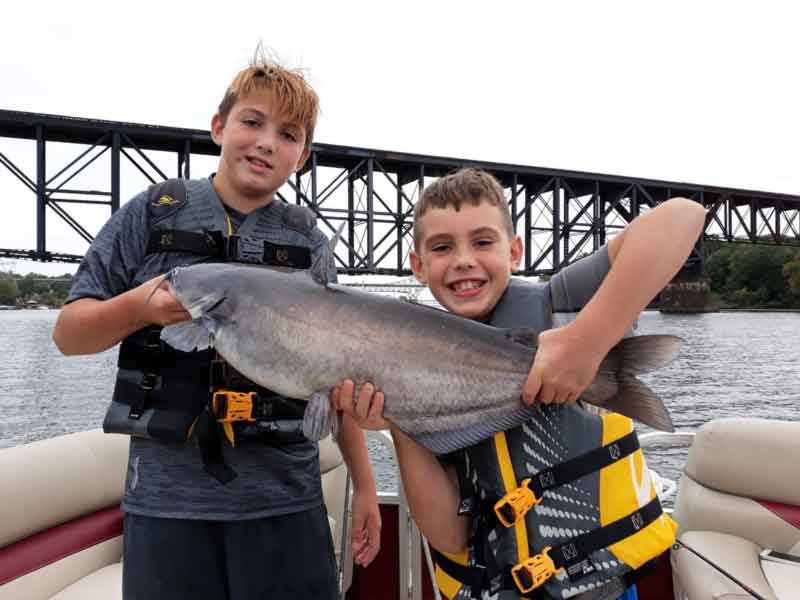 Blue cats are utterly on fire in the Susquehanna; reader and Susky cat sharpie Rich Gray had a photo-documented report of 22 last weekend, all over 20 pounds with the largest pushing 50 pounds(!) All were on cut bunker fished on bottom in 35 feet of water, and he pointed out that anglers fishing small baits weren't catching as well — these big catfish want big baits, to the tune of a five-inch slab of menhaden on a 9/0 hook.
Reports of stripers up north were few and far between this week, although Angler's Sport Center is reporting that the Tolchester-to-Chester zone is producing again, so it may be worth considering a run south.
---
Way North Chesapeake Fishing Report, September 18 Update:
With striper fishing slow up north, our sources recommended either running south as far as Poole's or instead stocking up on menhaden, spot, or alewife and fishing the bottom, because catfish are crazy active in the Bay and rivers and some huge blue cats are hitting the decks right now. We heard of cats easily topping the 30-inch mark leaving the water this week, so now is the time to hit up your local catfish spot. At the Conowingo Dam and on the Flats, the story is the same. Very few keeper stripers are around, but chunky cats readily available. A few anglers reported scattered striper catches throughout the morning and evening, however, none were substantial enough to get excited about.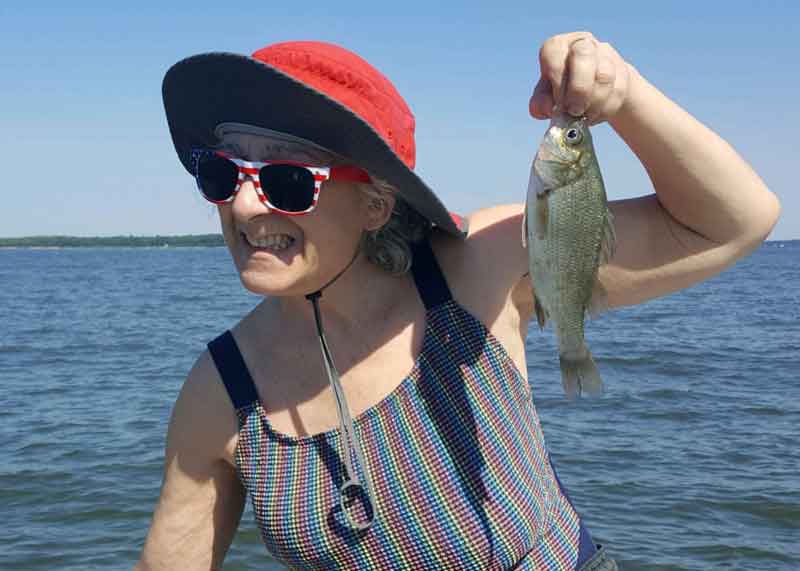 The white perch bite in rivers remains another possibility if you're headed out. They've been biting strong, both over hard bottom and also around shoreline structure and docks. Bloodworms, grass shrimp, or FishBites have been fan favorites.
---
Way North Chesapeake Fishing Report, September 11 Update:
Welcome to the first weekend of unofficial fall, anglers! We hope you managed to get out on the water in-between some tough bits of weather. After talking to Clyde's this week, we learned that the guys who did get out managed to get into some fish. Due to low flow from the Conowingo Dam, the Susquehanna is experiencing sub-par flows. But that hasn't slowed the catfish bite and we heard from a reader who fished blue cats in the Susquehanna and got over a dozen up into the 20-plus-pound range. Clyde's also reported that anglers are catching schoolie stripers on the Flats, with the hottest times at sunset and sunrise. Topwater has been working well, however, most of the fish are undersized. The same is true in the Dam pool, although we did hear of a few keepers caught this week.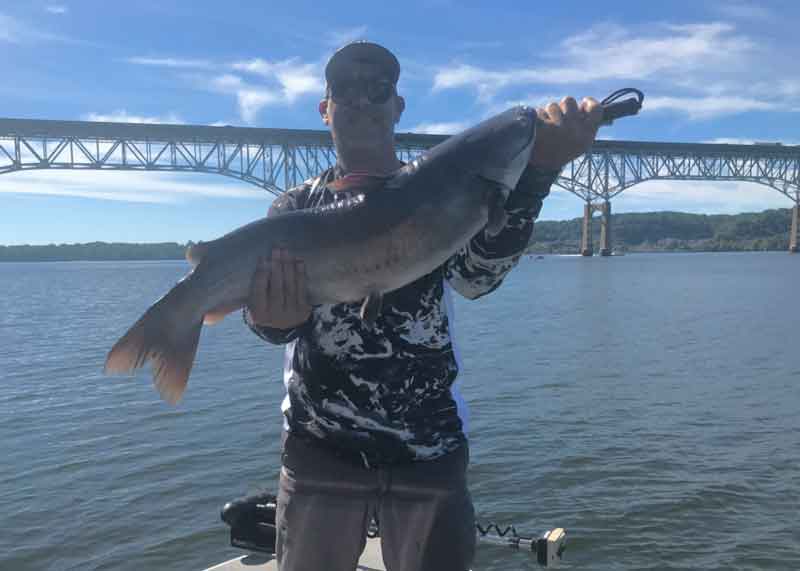 Crabbing Report: Crabs have made their way north and are hungry and going after whatever baits are being offered right now—get 'em while you can!
---
Way North Chesapeake Fishing Report, September 4 Update:
Hey, FishTalkers! With striped bass back on in Maryland waters, fishing opportunities have expanded for anglers fishing the northernmost areas of the Chesapeake. Although poor weather kept boats off the water much of last weekend, anglers who headed to the Conowingo Dam Pool and the Susquehanna later in the week enjoyed a steady bite. Most of the stripers coming in were small schoolies in both the Dam pool and on the Flats, with just a few keepers mixed in. With water temps still fairly high, fish have been hanging out closer to the bottom. Aside from the stripers, the catfish bite remains great. They're easy to find at the Dam and throughout the region.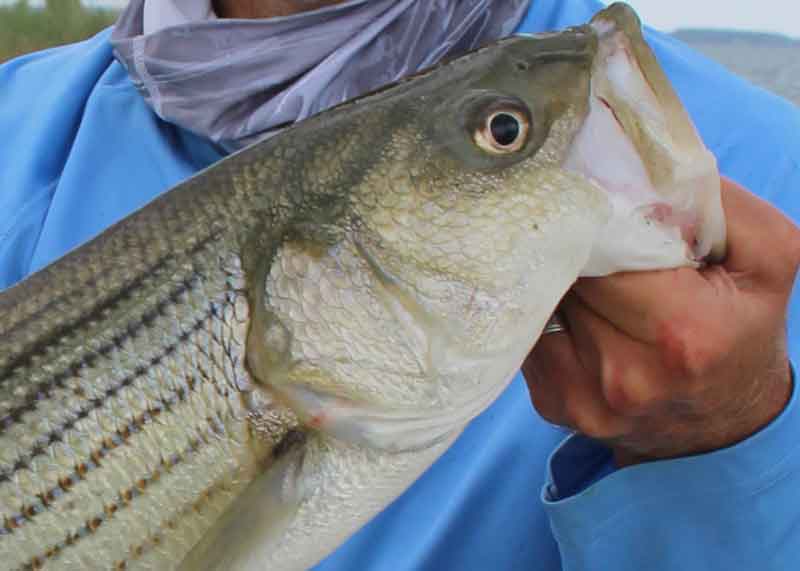 Crabbing Report: we heard from folks running trot lines that crabs have made their way north and are being caught in decent numbers all the way up to the Sassafras.