Way North Chesapeake Fishing Report, February 28 Update:
Lately, floating through the tribs and creeks has been giving anglers far more than just pretty sights. February is wrapping up, and yellow perch are still biting but seem ready to turn on for the "real" run and offer solid fishing to anglers willing to look for them. Fishbone's let us know that while the great bite we're seeing has been in flux, plenty of boats are ending their days with cooler bags and live wells heavy. But with fish relatively scattered, it's been difficult to pick out any hotspots other than Perryville. Anglers fishing in this area are enjoying steady bites once they get into fish. Throughout the tribs, creeks with deep holes and pockets are doing well. Dropping minnow or grass shrimp in these areas has been landing yellows, although it may take some time and a diligent eye on the depth finder to locate them. Herb's mentioned that cruising the creeks has been key: if the fish aren't biting in one spot, head to another.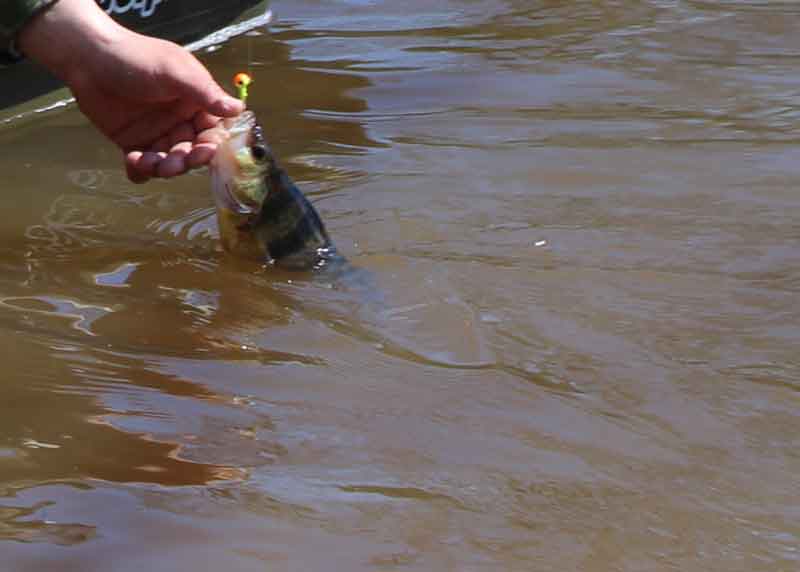 If you're having trouble locating perch or would like to target something that'll fish a little better, the blue cat bite has remained active pretty much everywhere. Clyde's mentioned that bringing a chicken breast or some cut menhaden on board and drifting it along bottom has been the best way to land them, and you can do this while fishing for perch… so why not double down?
---
Way North Chesapeake Fishing Report, February 21 Update:
Herb's let us know that anglers hitting the Tribs are able to pick up fish throughout the day, even if it's been a little slow. They mentioned that Perryville has remained the hotspot, drawing plenty of anglers because it has remained as reliable as its been anywhere throughout the season. Most guys are dropping down small minnows and reeling in yellows. Regardless of where you're fishing, the perch have been holding deep. In the tribs, it's been difficult to locate hotspots that the fish are sticking from day to day.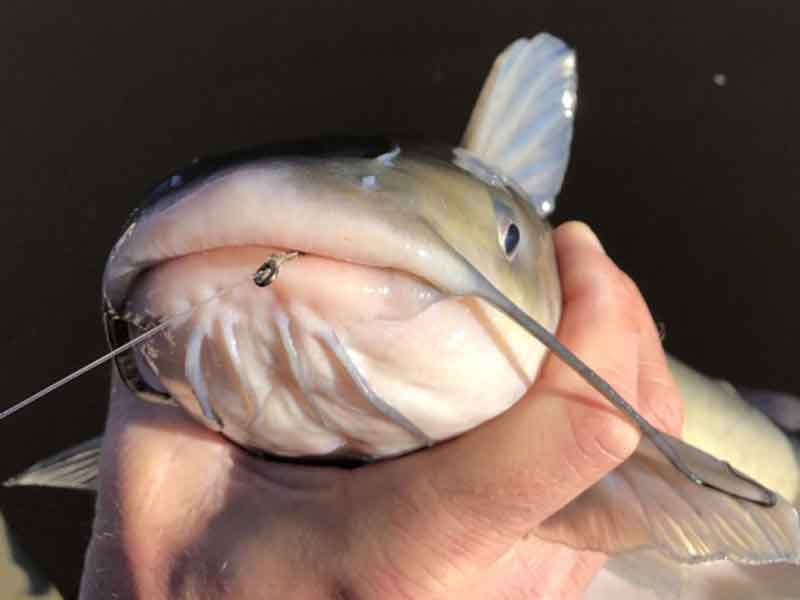 Clyde's mentioned that the blue catfish bite has been more reliable than the perch and is requiring a lot less searching and tact. Blue cats have been in the tribs and on the Flats, just hangin' around on bottom. Drifting chunks of meat (doesn't really matter what kind, or even if it's meat at all… but menhaden and chicken breast are commonplace) along bottom is the best way to get 'em in the boat.
---
Way North Chesapeake Fishing Report, February 14 Update:
When the air is April-balmy, the fishing is just as weird (and awesome!) as the recent weather. Could we have hoped it would hold up? Clyde's let us know that the fish are currently spread pretty thin and locating them is taking some serious poking around, especially if you're trying an area that is unfamiliar. With the fish scattered across the rivers, few hotspots are popping up. Anglers looking for a more consistent bite should consider tossing cut baits in the Tribs—the catfish bite is on right now. They'll eat just about anything, but for the best results, throw some cut fresh chicken breast or menhaden on your line.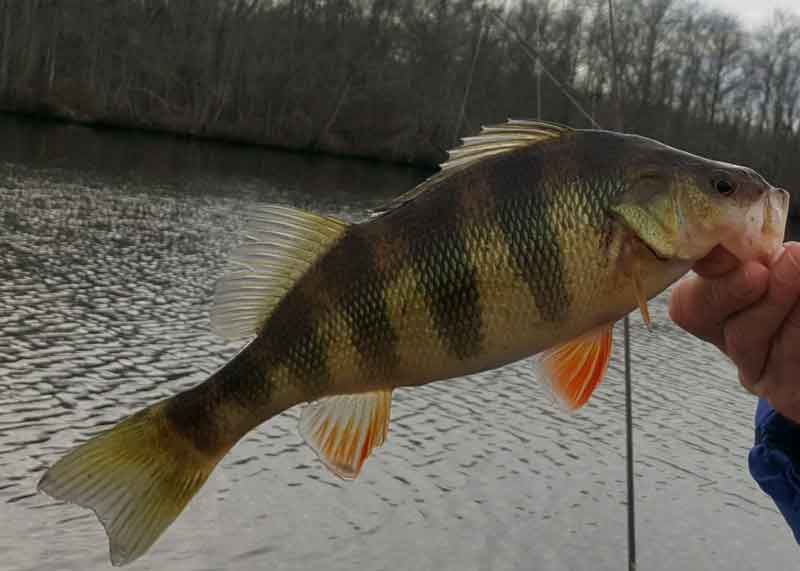 Perryville holds some perch, but many have been small and the bite hasn't been "hot." If you're feeling a little skittish about the thin bite in your area, killer reports are still coming out of the Blackwater, Wye Mills, and Johnsons Pond. Plenty of anglers who came into Clyde's this week reported that they headed to these areas and got in on a good panfish bite. Crappie and bluegill have been dominating, taking wax worms and minnow. Minnow have also been scoring anglers yellow perch, bass, and pickerel.
---
Way North Chesapeake Fishing Report, February 7 Update:
While the sights of the Bay may have been beautiful some of this week, anglers' attention was captured by a yellow perch bite that has finally improved. Clyde's Sport Shop let us know that the Perryville area has had the best fishing, with plenty of perch coming out of the water from deep holes. Plenty of anglers are also catching up the Tribs. Deep holes, pockets, creeks, and deeper channels have been great spots to check out. With the fish clustered up, Clyde's reported that most anglers are taking their time poking around for them before getting into a school. Regardless of area, anglers have been hooking up using minnow on weighted rigs to keep close to bottom.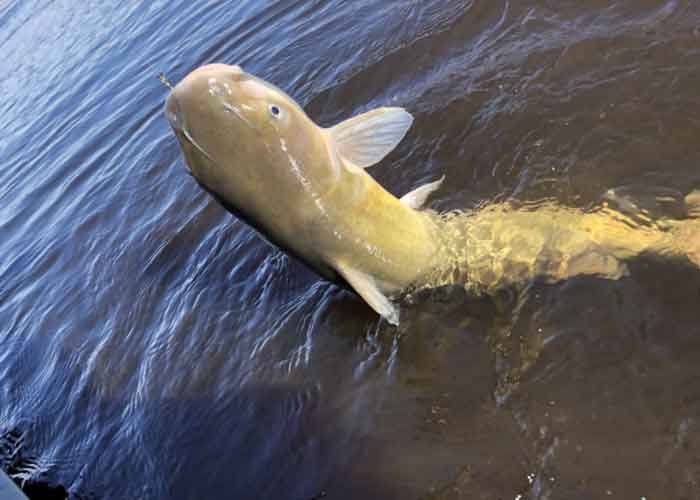 Herb's let us know that large catfish are popping up in the Conowingo Dam pool for anglers using cut bait, fished on bottom. There hasn't been much of a trick to catching them other than offering food. The impact of the recent rainfall remains to be seen, but obviously, water levels and clarity may be affected in the near future.