Tangier Sound Fishing Report, February 13, 2019 Update:
The waters of the Tangier tributaries have been a prime spot for anglers looking for a consistent catfish bite-- blues and channel cat have been present, and are taking cut bait. Menhaden and chicken breast have both worked, however, most of the reports we had were from anglers using chicken. Fish have been in deeper water. Up the tribs, pickerel have been stealing the show. Some large fish in the 24-inch-plus range have been reported, with minnow under a bobber or on a shad dart reported as the top bait.
---
Tangier Sound Fishing Report, February 6, 2019 Update:
Although cold weather and high winds made it difficult for anglers to get away from the dock in recent weeks, those who have been probing upper tributary areas reported mixed results fishing for yellow perch. The Wicomico, Pocomoke, and Nanticoke had ice in a few slow-moving spots but mostly open water as of mid-week and those who reported catching found fish in deeper water using minnow on bottom rigs. Those who fished minnow without weight also reported taking some pickerel, with the Pocomoke headlining that catch. There have also been good numbers of channel catfish eating the past week, which are sticking mainly to deeper and muddy water. They have been taking cut bait, from chicken breast and liver to menhaden.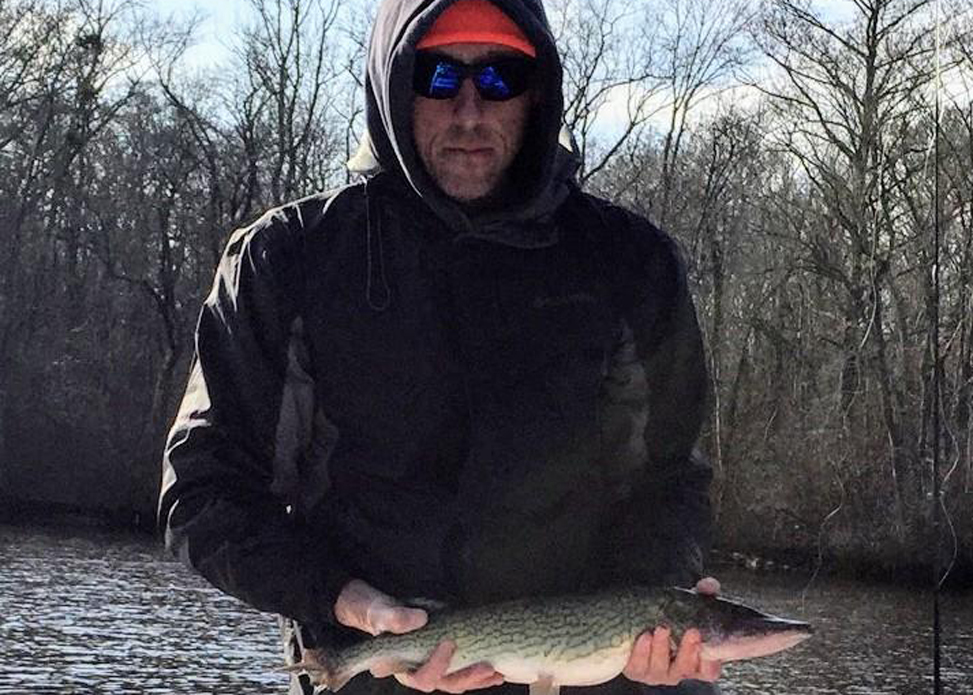 ---
Tangier Sound Fishing Report, February 1, 2019:
Yep, this will be a short one: prior to the cold snap, reports to Sea Hawk Sports Center included some whopper crappie, primarily caught on minnow suspended by a bobber, in the upper tributary rivers. The Pocomoke had come alive, with reports of crappie and bass coming from its waters, as well, and there were reports of some pickerel being caught on bull minnow. Unfortunately, well... you know what happened with the weather. Hopefully the forecast warming trend will eliminate skim ice and get the fish biting again.