Way South and VA Chesapeake Bay Fishing Report, February 13, 2019 Update:
Fishing the southern waters of the Chesapeake has continued to be a struggle, at best. Although poor weather kept anglers off the water in previous weeks, those who did manage to escape dry land recently have been met with lack-luster fishing. Wreck fishing this season has been tough, with catching even a few taugtog or seabass requiring lots of effort. We had a few reports of seabass caught this week, however getting to them has been difficult. The one bright spot is the catfish fishery in the upper tributaries, which has held up for anglers using cut bait and chicken breast.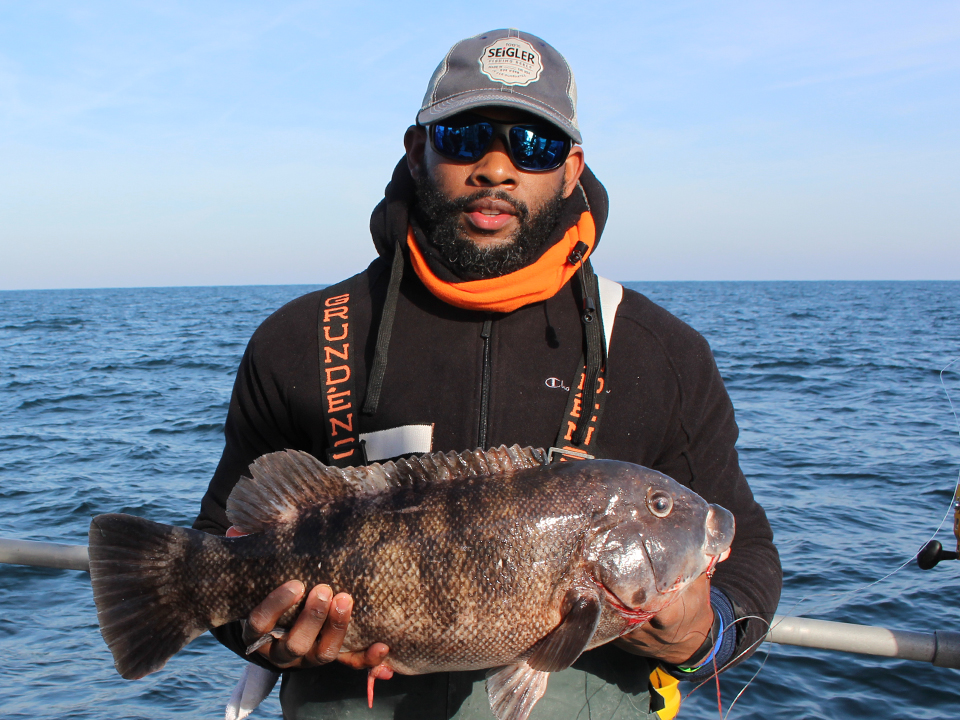 ---
Way South and VA Chesapeake Bay Fishing Report, February 6, 2019 Update:
Despite the short-lived warmup this week, reports from this area were in short supply this week. The southern waters of the Chesapeake have been mainly devoid of boats, and those that have been venturing out are often coming back disappointed. Tautog inside the Bay have been few and far between, and massive effort has yielded minuscule results, if any. The weather did allow a boat to get out for tog at the inshore wrecks, though; check the Coastal Report for more details. (Still, all in all, the bite is best described as slow). All the action remains up the tributaries, where a mix of freshwater species perch, pickerel, and catfish represent the best shot at bending a rod.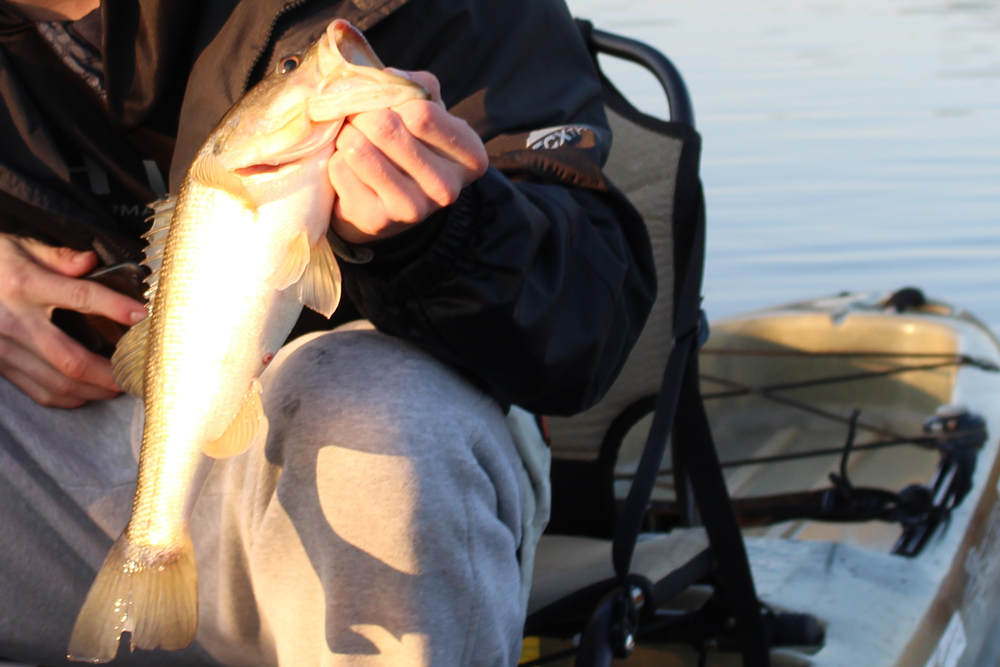 ---
Way South and VA Chesapeake Bay Fishing Report, February 1, 2019:
Sorry folks, but this will not be an extensive report due to the recent (and unacceptable!!) weather conditions. In fact, we have nothing for you on the main Bay itself. Zip, zero, nada. Prior to the unfishable temperatures there were some reports of large catfish, best targeted by using a live bluegill or cut mud shad, in the upper tributaries including the Potomac, the Rap, and the James. There were also perch sitting deep in pre-spawn holes occasionally hitting bull minnow, however, even this species has proved somewhat lethargic recently. We do want to let you folks know that late next week and over the weekend, we'll be at the Mid-Atlantic Sports and Boat Show, in Virginia Beach, along with our sister publication PropTalk. If you get to the show, be sure to stop by the FishTalk/PropTalk booth and say "hi" to Angler in Chief Lenny Rudow (he'll be around all day Friday and on Saturday until 4:00) and the rest of the staff. Let us know what fishing topics you'd like to see us cover in the future, and we'll be sure to oblige.