Virginia Chesapeake Bay and Tributaries Fishing Report April 18 Update:
There's been a great mix of action in the Potomac, Rappahannock, and James for shad on small spoons (usually where you can find water that's not too muddy) and blue catfish (which are inhaling just about any type of cut bait set on bottom). Another highlight from the area has been the snakehead bite in the creeks off the Potomac, with the guys from Apex Predators in Fredericksburg reporting excellent action along with some bonus crappie and bass. Unfortunately, if the weatherman's correct (stranger things have happened!) about the next few days, conditions in many of the Western Shore tribs can be expected to deteriorate rapidly.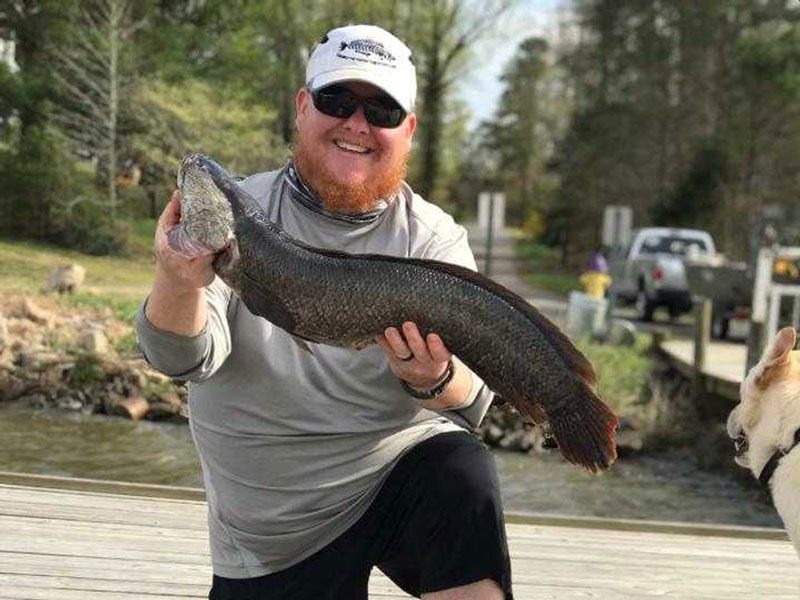 A bit further south, the warm weather has livened up the back bay and inlets and has begun to fire up the southern Chesapeake's hot fisheries for the season. Tautog have moved in around the islands of the Chesapeake Bay Bridge Tunnel and picked up their activity level, and Oceans East Tackle Shop suggested targeting them with live fiddler or peeler crabs, as well as hard blue crabs. In Rudee Inlet, some flounder are now being caught. While this bite hasn't taken off quite yet, as the water warms up in coming weeks the bite should only become steadier. The flounder that are around have been holding deep, and Bishops reported that the majority of anglers catching them are jigging five-inch GULP Swimming Mullets in pearl with an ounce to an ounce and a half jighead.
Drum have also begun showing up with some regularity. Both the islands and Rudee Inlet have been holding some red drum, which have taken chunks of mullet on fishfinder rigs and six-inch swim baits or Saltwater Assassins. Puppy drum have been on the Flats as well, and are being caught by anglers casting four-inch chartreuse GULP lures. Large blacks have also showed up and have been reportedly caught on whole clams off Cape Charles, around the Cabbage Patch, and also around the Eastern Shore inlets.
---
Virginia Chesapeake Bay and Tributaries Fishing Report April 11 Update:
Though the white perch bite has dropped off from its spring peak, shad anglers are keeping themselves busy in the upper Potomac, Rappahannock and in the James, as the break from incessant rains has allowed the waters to clear and warm up a bit, and the fish to do their thing. Small spoons and darts are, as always, the ticket to success, but we've also heard from some anglers slinging flies with success up near Chain Bridge. Anglers are also reporting that they're seeing and occasionally hooking into large rockfish making their way to the spawning grounds in some areas.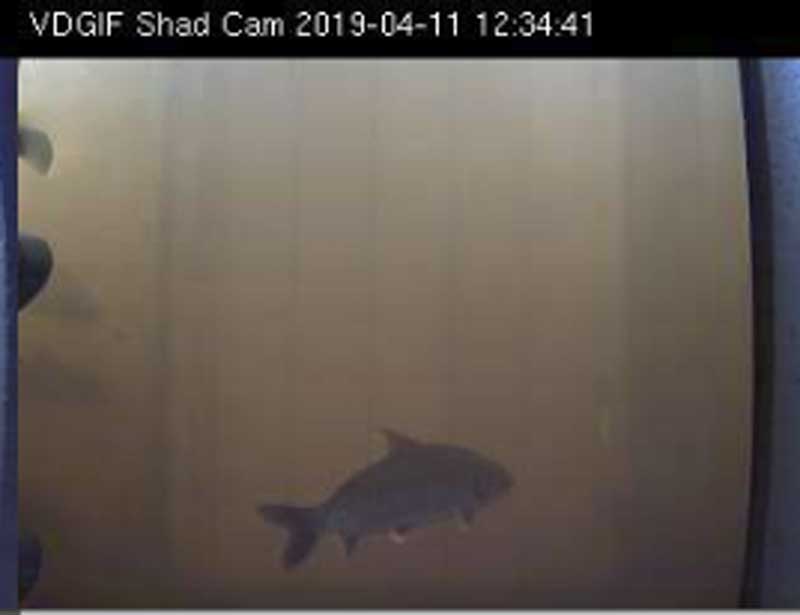 Also in the Potomac, mostly in the creeks above the 301 bridge, reports are now flowing in of spring snakeheads. As usual in this area bow-fishermen are making the best catches, but large bull minnow suspended just under a bobber has been effective, too. Meanwhile, throughout the entire region catfish remain a consistently good bet. Cut mud shad, chicken breast, chunks of freezer-burned peeler crab – it doesn't seem to matter much what you offer them, just as long as you put it on bottom in a hole or channel, and leave it there.
Down towards the mouth of the Bay, things are starting to happen. Ocean's East reported that a few flounder have started to show up, however not yet in significant numbers and coastal bays are seeing better action (see the Coastal report, for more). The taugtog fishery is doing better than in previous weeks, with a fair number around the inshore wrecks and an improving bite at the CBBT, where water temperatures have finally come up into the mid- to upper-50s and there's some consistency with fish being caught. Green crab, peeler crab, and sand flea have been the best baits so far. There's also been the first report of a redfish caught at the CBBT, and of some black drum caught on clam off Cape Charles. In the next week or two, we'd expect these reports to multiply rapidly.
---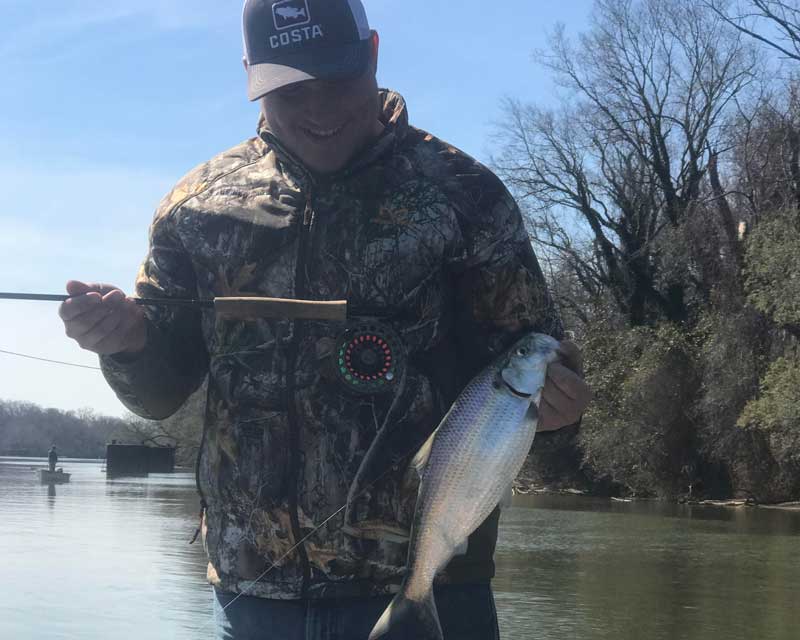 The shad are on in the upper Western Shore tributaries, with reports coming in of catches by the dozen for those casting small spoons and darts. The Potomac up near Fletchers, the Rap up to Fredericksburg, and the James from 295 up to Richmond have all been reported as productive. There are still some white perch mixed in, as well, though the run is essentially over and finding good concentrations of perch is now a lot more difficult. When baits of just about any sort are put on the bottom, yes, the catfish are still biting.
Ocean's East Tackle Shop reported that although fishing off the coast has been slow with a hit-or-miss tog fishery, the back bays have just begun to come alive with a catch and release rock-fishery and in addition, the much-anticipated first few reports of flounder caught in the inlet have come in. As water temperatures continue to rise, we should expect to see more flounder moving into the area and a bite beginning to develop.
Striped Bass Moratorium?
No doubt, weighing heavily on everyone's minds is the proposed striped bass shut-down. On April 1 the Virginia Marine Resources Commission issued a notice that they will consider a staff proposal to "eliminate the Bay, Coastal, and Potomac River Tributaries spring trophy striped bass recreational fisheries." There will be a meeting on April 23 to consider the proposal, with a decision expect to go into effect before the end of the month.